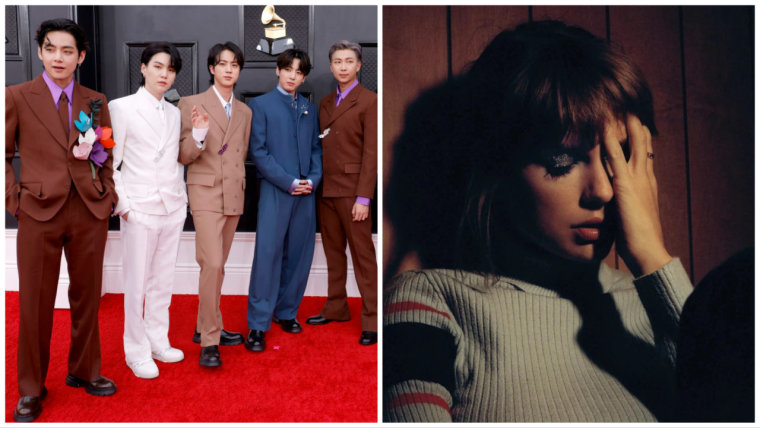 Earlier this week Taylor Swift fans sent an untitled non-fiction book to the top of the online pre-order charts, despite there being no firm evidence that the book (as they suspected) was a memoir penned by the singer. It has now been confirmed that the book is, in fact, an oral history of K-pop group BTS.
The confusion arose shortly after Flatiron Books announced plans to release a title by an anonymous celebrity in July. The book, titled 4C Untitled Flatiron Nonfiction Summer 2023, was seized on by Swft's fanbase and promptly hit No.1 on pre-order charts at both Amazon and Barnes & Noble.
However, as the New York Times reports, the book is actually Beyond the Story: 10-Year Record of BTS, an oral history of BTS written by journalist Myeongseok Kang. The comprehensive title, it comes in at 544 pages, will be published on July 9. An English language version will be available with translation by Anton Hur with Clare Richards and Slin Jung.
As any committed Army member knows, July 9 2023 marks the 10 year anniversary of the BTS fanbase. Swifties, meanwhile, will have to comfort themselves with her ongoing Eras tour and paparazzi shots of rumored love interest Matty Healy.