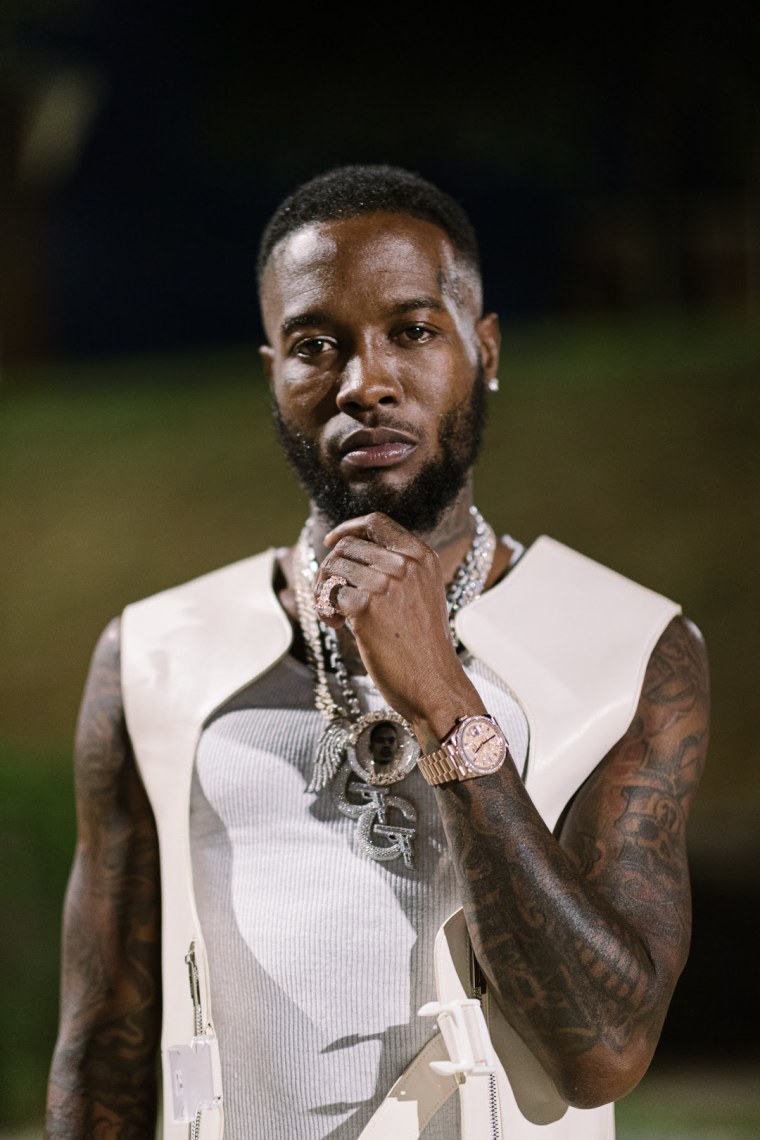 Shy Glizzy was arrested after threatening a woman with a gun, TMZ reports. The alleged incident took place in West Hollywood on Saturday, May 13 with the rapper arrested following a verbal altercation with the unnamed woman, who is believed to be his girlfriend.
According to TMZ sources, the incident took place in public at around 9 a.m. with the arrest being made later that same day. Records show Glizzy was released in the early hours of Sunday on a $50,000 bond. He has denied the charges while TMZ reports that the woman has formally requested a restraining order against the rapper.
In an Instagram Story posted shortly after the TMZ report was published, Glizzy stated: "The accusations made against me are completely false. I would never in my life pull a weapon out or
harm a female in any way so stop with all the BS allegations! What is wrong with ppl [sic]?" The FADER has reached out for further comment.
Glizzy released his latest album Flowers in February. In January he was accused of sexual misconduct by OnlyFans model Sky Bri following a video shoot.