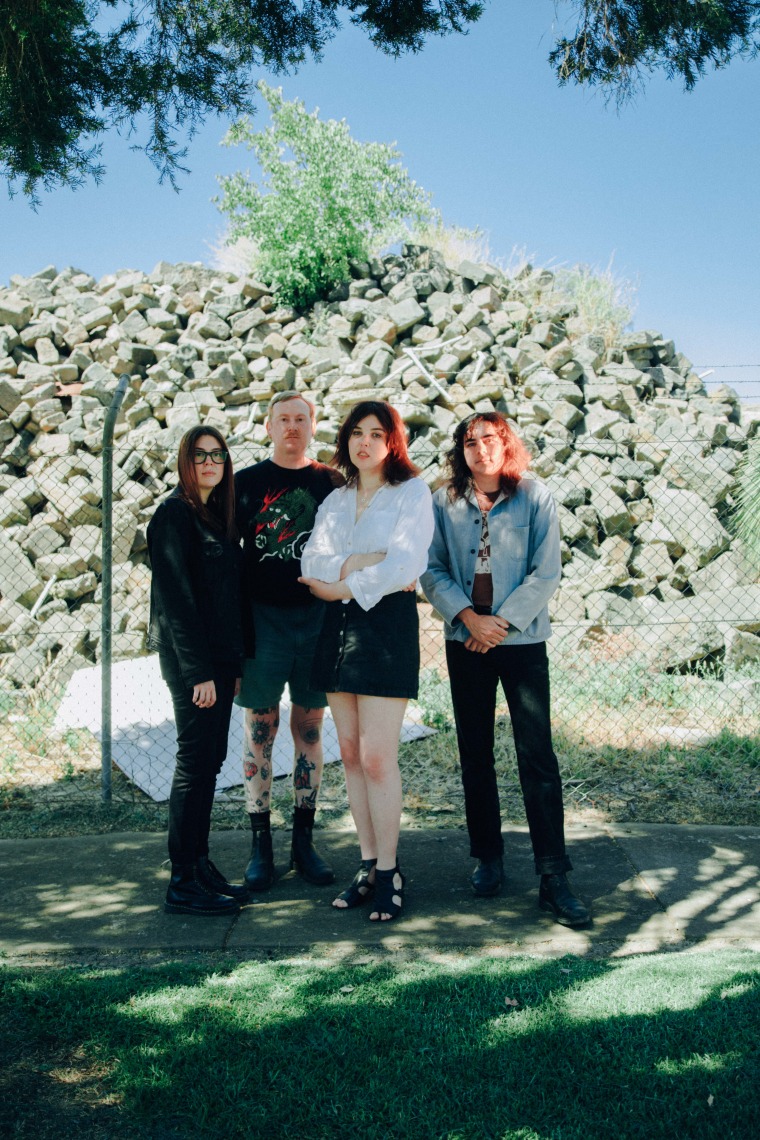 It's hard to shake the feeling that human connection means something very different today than it did even 10 years ago. Parents are radicalized by Facebook misinformation and old friends start sharing red-pill podcasts, two symptoms of the neverending specter of a culture war that's actively seeking grievances in the most innocuous places. People who were once safe become shaky, and forging new bonds can feel, in dark moments, like a health hazard. RVG, a band from Melbourne, Australia, have greeted many of our contemporary ills with a dark humor and brazen defiance that course through their sinewy post-punk. But on "Common Ground," their latest single, they offer a quiet and compelling resistance that allows itself the space to mourn injustice without compromising on what matters most.
Doleful dream pop guitars ring out from the song's opening as Romy Vager, RVG's frontwoman, bears her wounds: "I think I'm giving up / Enough is enough / I don't want me." The self-loathing stems from a neverending rejection, something Vagar colors with heartbreaking vigor as the song develops, its star-streaking synthesizers seeming to shoot from a deep pit in her stomach. The weariness is deep and aching — "I can do my best / To find common ground / You don't want me," she sings — but between the lines is a deep self-knowledge that's worth the pain every time.
"I think that there's something relieving in knowing that no matter what you do you can't sway certain people's feelings for you," Vager said in a press statement. "I wrote 'Common Ground' in a deep depression but it has evolved into a mantra to tell myself that there are some things I am unable to change, and that's ok."
Below, watch the song's music video, premiering today on The FADER. Tom Campbell directs the black-and-white clip starring the band, who perform the song in an empty gymnasium, accompanied by a haunting interpretive dance from Jayden Lewis.