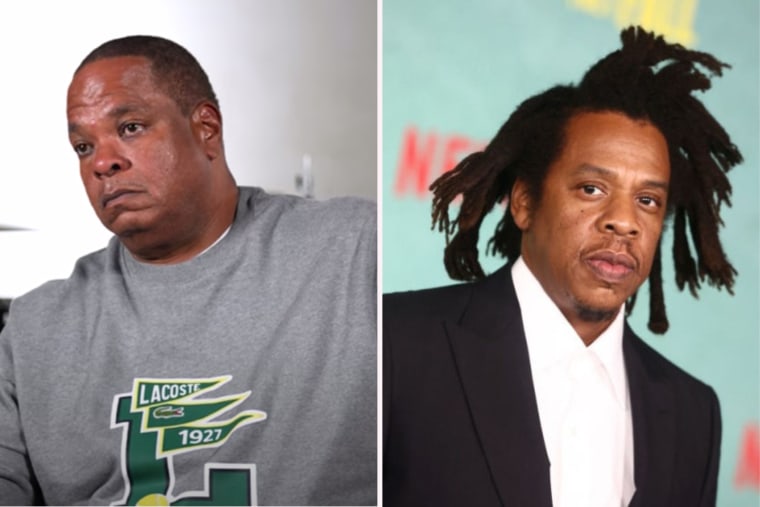 Music and film mogul Lance "Un" Rivera has gone on record clearing JAY-Z's name regarding his stabbing over 20 years ago.
When recalling the altercation with DJ Vlad, Rivera said he was surrounded by 10 knives and ended up getting stabbed at The Kit Kat Club. "Was JAY-Z the one that stabbed you?," Vlad asked. Rivera laughs before responding, "No. JAY-Z was not the guy that actually stabbed me that night." The executive clarifies they did have a conversation right before getting hit in the head with a champagne bottle.
"I don't know where people got JAY-Z stabbed me from," he continued. "Because if anyone knows JAY-Z, JAY-Z's a nice guy. He's an artist, he's a poet, he's gifted and it's never been his history. If JAY-Z would have stabbed me, y'all would have never got The Black Album." Watch the clip below.
The Brooklyn rapper plead guilty to third-degree assault that took place on December 2, 1999, at Q-Tip's album release party for Amplified. He was indicted in Manhattan Criminal Court the following January and was sentenced to three years of probation.