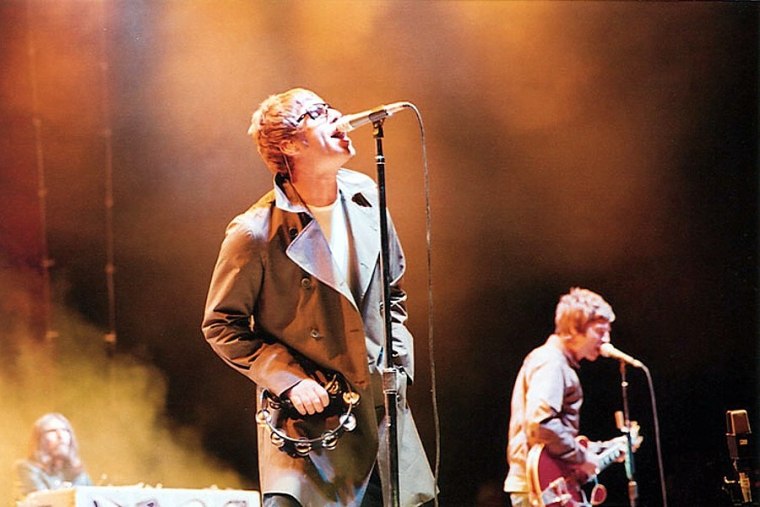 Despite a recent report that Oasis may be reuniting, lead guitarist Noel Gallagher is saying otherwise. Sources close to his brother and the band's frontman, Liam Gallagher, have been saying Liam's agents are working on some shows for the revival, but Noel said he hasn't heard from anyone about it.
"He won't call," Noel said on talkSPORT's YouTube channel. "He should call me because he's forever going on about it. You'd have thought by now, he'd have some sort of plan." Noel added that although he knows Liam's "too much of a coward" to speak to him, he expects to at least hear from his agent so they can start a conversation. "Until then, he's being a little bit disingenuous."
Noel said he also doesn't appreciate having to comment on the reunion while Liam continues to get the world's hopes up. "I suspect he doesn't want to do it, but he just likes saying that he does," he concluded. Watch a clip of the recording below.