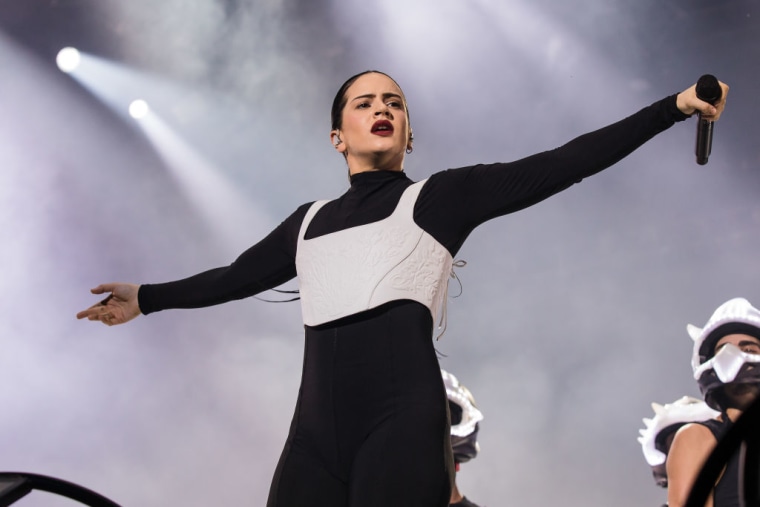 Rosalía has responded to the news that fake nude photos of her were being circulated online, seemingly calling out the Spanish musician JC Reyes for his role in the situation.
"Ir a buscar clout faltando el respeto y sexualizando a alguien es un tipo d violencia y da asco pero hacerlo por 4 plays de + lo q da es pena," Rosalía wrote on Twitter on Tuesday. Translated into English, the tweet reads, "Looking for clout by disrespecting and sexualizing someone is a type of violence and it's disgusting, but to do it for four more plays is embarrassing."
As Rolling Stone reports, it would appear Rosalía was responding to Reyes. According to multiple outlets, the Spanish artist (or someone with access to his Instagram account) had posted photoshopped images of Rosalía on Tueday, May 23
Screengrabs of the images show what appear to be altered versions of images Rosalía had previously posted herself on social media. It is reported that Reyes, who has 255,000 IG followers to Rosalía's 25 million, bragged about the photos in a live video. He is quoted by Rolling Stone as having said, "I can't be posting photos of a woman who sends that to me. That would be shameless. I was just thinking about how bad she felt. It wasn't for her to get so upset about it." He later posted a separate video tagging Rosalía's fiancé, Rauw Alejandro.
In March Rosalía and Rauw Alejandro announced their engagement and shared a collaborative EP titled RR.