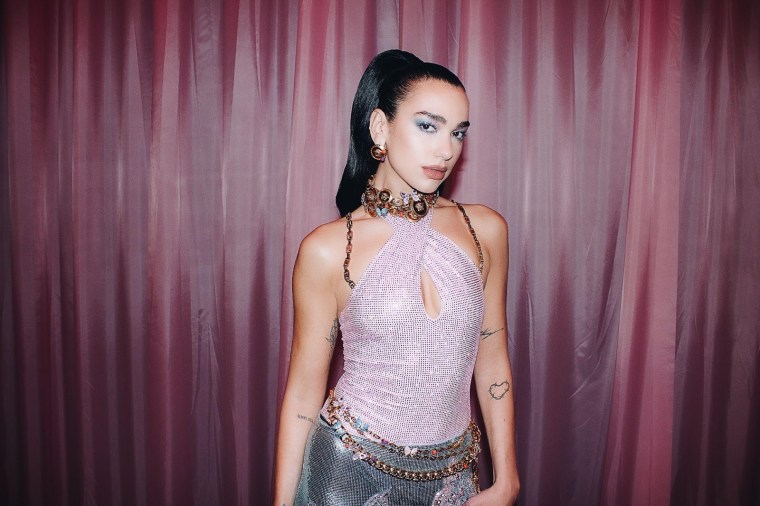 Dua Lipa has released "Dance The Night," her contribution to the upcoming Barbie movie soundtrack. The disco-pop song comes with a suitably fun video complete with a cameo from Barbie director Greta Gerwig. Check it out below.
"Dance The Night" is produced and written by Mark Ronson, Caroline Ailin, and Andrew Wyatt. Together, Ronson and Wyatt have composed the music for Barbie and overseen a star-studded soundtrack, which will feature new songs from Tame Impala, Ice Spice, and Haim among others.
Barbie hits theaters on July 21, with the soundtrack arriving on the same day. Additional contributors to the soundtrack include Nicki Minaj, Charli XCX, and Lizzo.
Dua Lipa will make a cameo in Barbie, which stars Margot Robbie in the lead role and Ryan Gosling as Ken. The movie also features Issa Rae, Simu Liu, Michael Cera, Kate McKinnon, John Cena, and more.