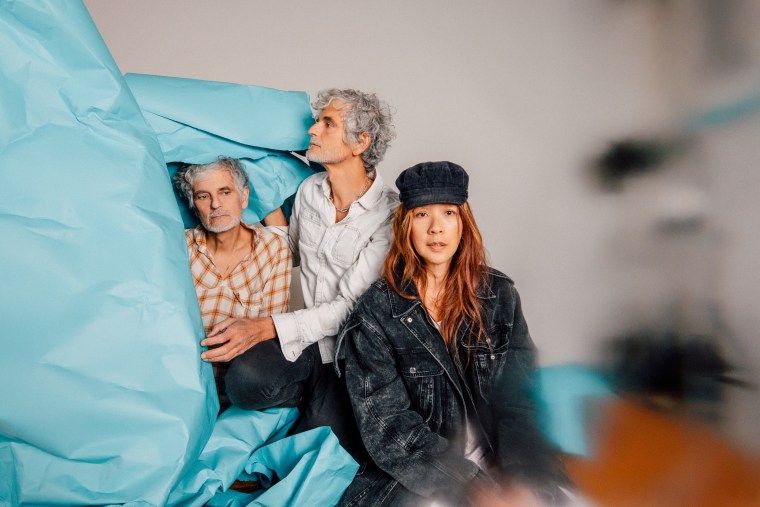 Over the past few years, Gen Zs were exposed to Blonde Redhead thanks to "For the Damaged Coda," a 2000 track that got super popular thanks to a 2014 appearance on Rick & Morty (and later, became a popular TikTok sound). What's awaiting curious listeners beyond that song is a 30-year career of crate-digging experimental rock and lush dream-pop that doesn't seek to fit in entirely with the shoegazers. Sit Down for Dinner, the band's first album in nine years, is due out on September 29 via Section 1. Today (May 30), you can hear its lead single "Snowman."
Kazu Makino and her bandmates Simone and Amedeo Pace construct an immaculate vibe from the opening notes, finding a delicious tension between the slightly anxious rhythm section and crystalline acoustic guitar melodies thrumming with the energy of a deep embrace. It channels the melodies of Brazilian underground music and Bach-leaning vocal melodies, according to a press release: "I got inspired to write a song that only had two chords and a melody that would live and float between them," Amadeo writes. "'Snowman' is about how it can be a blessing or a curse to be invisible and undetectable, and how it's something we all feel and desire at times." So, it's exactly about Young Jeezy.
Listen to "Snowman" below, followed by Blonde Redhead's upcoming tour dates.
Sit Down For Dinner cover art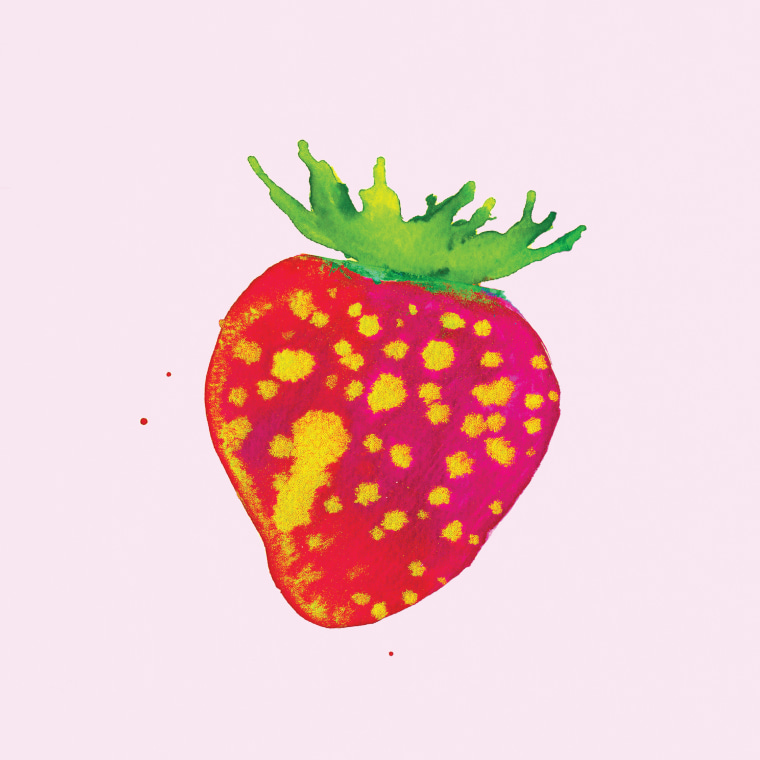 Blonde Redhead 2023 tour dates
June 2 - McGill, NV - Schellraiser Music Festival
June 7 - Los Angeles, CA - Zebulon - SOLD OUT
June 14 - Brooklyn, NY - Baby's All Right - SOLD OUT
July 20 - London, UK - The Lexington - SOLD OUT
August 31 - Ogden, UT - Ogden Amphitheater (supporting Phantogram)
October 16 - San Francisco, CA - August Hall
October 18 - Seattle, WA - Neptune Theatre
October 20 - Portland, OR - Wonder Ballroom
October 21 - Boise, ID - Treefort Music Hall
October 24 - Englewood, CO - Gothic Theatre
October 25 - Sante Fe, NM - Meow Wolf
October 27 - Austin, TX - TBA
October 28 - Dallas, TX - Studio at The Factory
October 30 - St. Paul, MN - Amsterdam Bar and Hall
October 31 - Chicago, IL - Thalia Hall
November 2 - Toronto, ON - TBA
November 3 - Montreal, QC - Le Studio TD
November 4 - Somerville, MA - Crystal Ballroom at Somerville Theatre
November 8 - Philadelphia, PA - Union Transfer
November 9 - Washington, DC - Howard Theatre
November 10 - Brooklyn, NY - Brooklyn Steel
November 20 - Genève, CH - PTR L'Usine
November 21 - Parma, IT - Teatro Regio di Parma
November 23 - Cologne, DE - Gebaude 9
November 24 - Berlin, DE - Hole 44
November 25 - Hamburg, DE - Bahnhof Pauli
November 27 - Lille, FR - Aeronef
November 28 - Paris, FR - La Cigale
November 29 - Nantes, FR - Stereolux
December 1 - Rennes, FR - Antipode
December 2 - La Rochelle, FR - La Sirene
December 3 - Toulouse, FR - Le Bikini
December 5 - Brussels, BE - Orangerie (at Botanique)
December 6 - Amsterdam, NL - Paradiso
December 7 - Leffinge, BE - De Zwerver
December 9 - Leeds, UK - Brudenell Social Club
December 10 - Bristol, UK - Thekla
December 12 - London, UK - Village Underground