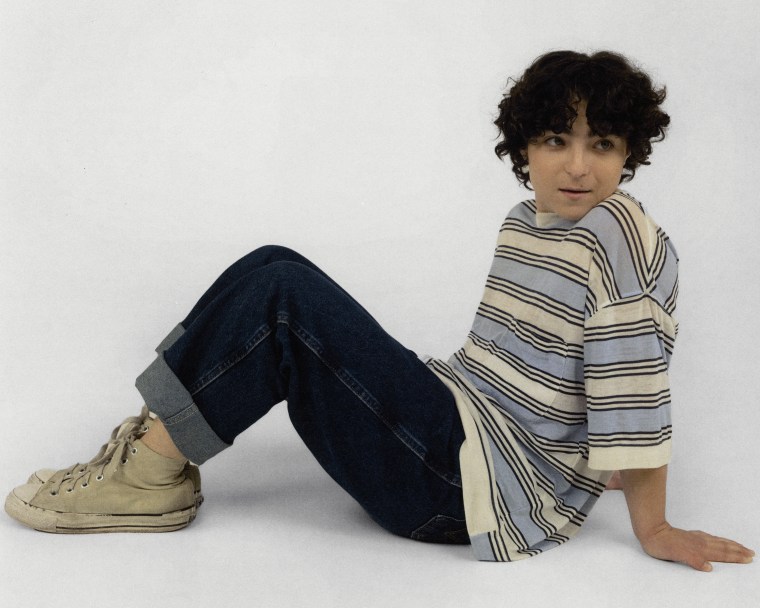 Claud's sophomore album Supermodels is coming out July 14 on Saddest Factory, the indie-pop artist's second full-length release of Phoebe Bridgers' label. Ahead of a big tour beginning June 20 with dates opening for Bridgers' band boygenius and a reunited Le Tigre, Claud is releasing "Wet" and "Crumbs," two new songs from the upcoming project.
The new tracks are evocative indicators of Claud's range. "Wet" is a glossy synth-pop with gossamer threads of the indietronica era running through it — in a nod to the energy, Claud says in a press statement that the song "was written in one fast sitting, the writing process as kinetic as the outcome." If "Wet" is the dancefloor track, "Crumbs" is the song recorded if Claud decided to stay at home, too overwhelmed to see anyone and finding solace in gentle, Elliot Smith-indebted melodies. "Writing both of these songs felt like dropping a boulder into a pond," they write, "really shaking up the way I look at myself as an artist. My hands tremble when I play these songs for people, which means I've accessed a new vulnerability in my songwriting that I hadn't gotten to before."
Listen to both new songs below, followed by Claud's upcoming tour dates.
June 20 - Pittsburgh, PA - Stage AE *
June 21 - Toronto, ON - Budweiser Stage *
July 9 - Los Angeles, CA - Greek Theatre #

"Supermodels Tour Part One" Headline Tour
July 21 - Bristol, UK- The Louisiana (Acoustic)
July 22 - Beccles, UK - Latitude Festival
July 24 - Brighton, UK - Komedia Studio (Acoustic)
July 25 - London, UK - The Lower Third (Acoustic)
September 6 - Chicago, IL - Thalia Hall
September 8 - Nashville, TN - The Blue Room at Third Man
September 9 - Atlanta, GA - Purgatory at The Masquerade
September 12 - New York, NY - Bowery Ballroom
September 15 - Philadelphia, PA - Foundry
September 16 - Washington, DC - Union Stage
September 17 - Boston, MA - Brighton Music Hall
September 20 - Ann Arbor, MI - Blind Pig
September 22 - Lakewood, OH - Mahall's
September 25 - Minneapolis, MN - 7th Street Entry
September 27 - Lawrence, KS - Bottleneck
September 28 - Oklahoma City, OK - Beer City Music Hall
September 29 - Dallas, TX - Club Dada
September 30 - Houston, TX - Secret Group
October 1 - Austin, TX - 3ten
October 3 - Denver, CO - Bluebird Theater
October 4 - Salt Lake City, UT - Soundwell
October 6 - Seattle, WA - Madame Lou's
October 7 - Vancouver, BC - Fox Cabaret
October 8l - Portland, OR - Polaris Hal
October 10 - San Francisco, CA - Rickshaw Stop
* - supporting boygenius
# - supporting Le Tigre