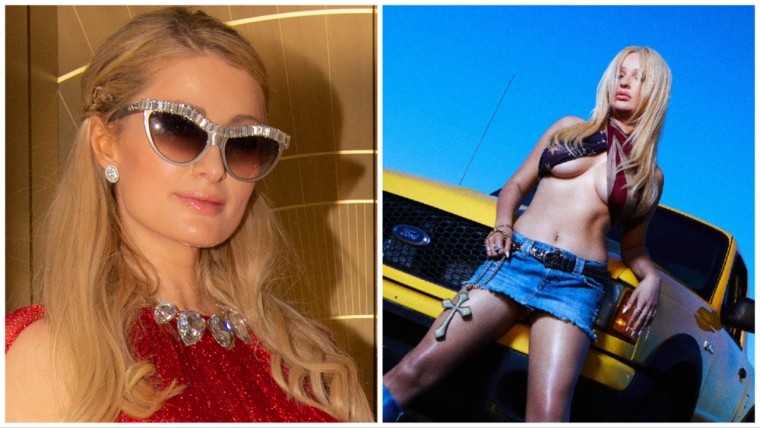 If we were placing bets on who'd be the first musician to capitalize on the "Taylor's Version" trend, no one would think Paris Hilton. For one, she's never been known as a staunch defender of artist rights, nor particularly strapped for cash. And yet here we are, staring down "Stars Are Blind (Paris' Version)," featuring Kim Petras.
Petras actually covered "Stars Are Blind" for a Stonewall Gives Back livestream in 2020, and this isn't the first time she and Paris have crossed paths (the socialite appeared in the music video for her debut single "I Don't Want It At All"). Her verse is easily the most delightful part of this revamped "Stars Are Blind," adding something new instead of trying to replicate a fluke masterpiece.
As for the rest of the re-release, it's the little details that keep it from reaching the ebullient highs of the original. Paris' voice is totally slathered in autotune, and the production has lost some of its sharpness and bounce. But it's still cute when Kim shouts "I love you Paris! You're that bitch!" at the end, following it up with a signature "woo ahh!" Listen below; I also included the Promising Young Woman "Stars Are Blind" scene, just 'cause.