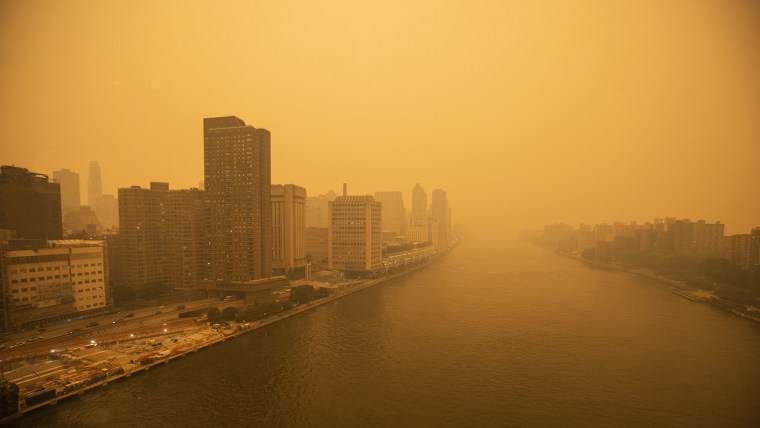 New York City is currently smothered in wildfire smoke that has made its way south from Northern Ontario and Quebec, cratering its air quality to levels that are some of the worst in the world. Ominous weather aside, however, the Governors Ball Music Festival is still going ahead this weekend (June 9-11).
"We're closely monitoring the air quality with weather experts and are in close contact with city officials," the festival told Pitchfork in a statement. "As always, the health and safety of New Yorkers is our top priority. At this time, the festival is continuing as planned. We are hopeful that conditions will improve in the coming days and are looking forward to a great weekend!"
Hundreds of out-of-control wildfires have spread across Canada, blanketing areas of the continent in smoke. The country is currently on track for its worst wildfire season in modern history. Governors Ball (provided it does actually go forward) will take place at Flushing Meadows Corona Park in Queens, starting this Friday, with headliners Kendrick Lamar, Lizzo, and Odesza.