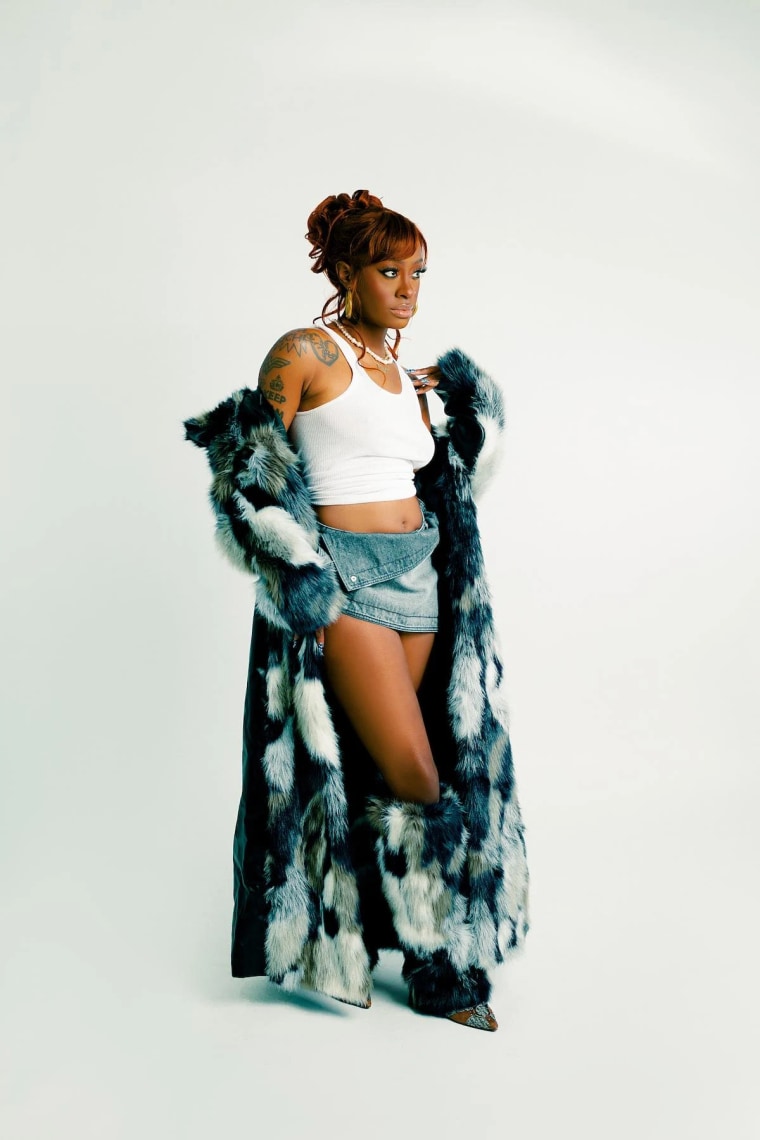 The FADER's "Songs You Need" are the tracks we can't stop playing. Check back every day for new music and follow along on our Spotify playlist.
Sources vary, but the phrase "A drunk mind speaks a sober heart" has been traced as far back as French enlightenment thinker Jean-Jacques Rousseau. Leave it to Kari Faux then, to update his words for the here and now of young Black womanhood.
For years, Faux was mainly known for her soundtrack appearances on Issa Rae's HBO series Insecure, but the Arkansas rapper's new album REAL B*TCHES DON'T DIE puts her firmly in the driver's seat of her own creative vision. "DRUNK WORDS, SOBER THOUGHTS" is nestled snugly in the record's back half, which channels the hip-hop funk fusion of OutKast's Aquemini, itself a totem of Faux's southern roots. Produced by Phoelix, the song's meandering, psychedelic groove is the perfect foil to Faux's wasted reflections.
The "DRUNK WORDS" in question are a shields-down look into Faux's headspace. "I need the space to be soft / Peel my armor off," she sings — sometimes asking to be vulnerable is the most vulnerable thing. Just when it seems like Faux is on the verge of a breakthrough, the song cuts out, and an automated voicemail message ("The caller you have reached is currently emotionally unavailable") carries us into the morning after: "They ask me how I feel but I don't have shit to say." Until the next bender, that is.