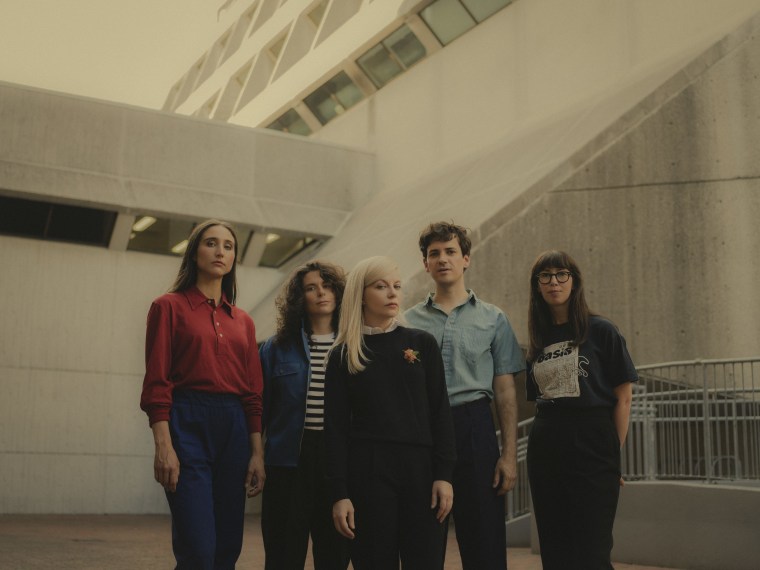 The long list for this year's Polaris Music Prizehas been announced. The Canadian music prize, handed to the artist deemed to have made the best album of the year, will be announced later this year and carries a cash prize of $50,000. A panel of 205 judges considered a total of 221 albums, which has been whittled down to a preliminary 40.
Among that longlist are the latest albums by Canadian artists Alvvays, Feist, Andy Shauf, Daniel Caesar, U.S. Girls, Isabella Lovestory, Jessie Reyez, and JayWood. See the full list of nominees below.
The Polaris Prize judging panel is made up of writers, programmers, and broadcasters. A short list of ten finalists will be announced on July 13. The 2022 Polaris Music Prize was awarded to Pierre Kwenders for his album José Louis and the Paradox of Love.

2023 Polaris Music Prize long list:
ALL HANDS_MAKE LIGHT, Darling The Dawn
Alvvays, Blue Rev
Aquakultre, Don't Trip
Aysanabee, Watin
Badge Époque Ensemble, Clouds Of Joy
Begonia, Powder Blue
Bibi Club, Le soleil et la mer
BIG|BRAVE, nature morte
Philippe Brach, Les gens qu'on aime
Mariel Buckley, Everywhere I Used To Be
Daniel Caesar, Never Enough
Chiiild, Better Luck In The Next Life
Feist, Multitudes
Debby Friday, Good Luck
Gayance, Mascarade
Ghostkeeper, Multidimensional Culture
Home Front, Games of Power
JayWood, Slingshot
Khotin, Release Spirit
Thierry Larose, Sprint!
Murray Lightburn, Once Upon A Time In Montreal
Isabella Lovestory, Amor Hardcore
Dan Mangan, Being Somewhere
N NAO, L'eau et les rêves
Tami Neilson, Kingmaker
Eliza Niemi, Staying Mellow Blows
Nico Paulo, Nico Paulo
Planet Giza, Ready When You Are
poolblood, mole
Jessie Reyez, Yessie
The Sadies, Colder Streams
Jairus Sharif, Water & Tools
Andy Shauf, Norm
Dylan Sinclair, No Longer In The Suburbs
Snotty Nose Rez Kids, I'm Good, HBU?
Alexandra Stréliski, Néo-Romance
U.S. Girls, Bless This Mess
Witch Prophet, Gateway Experience
Yoo Doo Right, A Murmur, Boundless to the East
Zoon, Bekka Ma'iingan