Song You Need: Joy Anonymous keep spirits high with "Head To The Sky"
The U.K. electronic pair, who have opened for Fred Again.. on tour, deliver something for the optimists.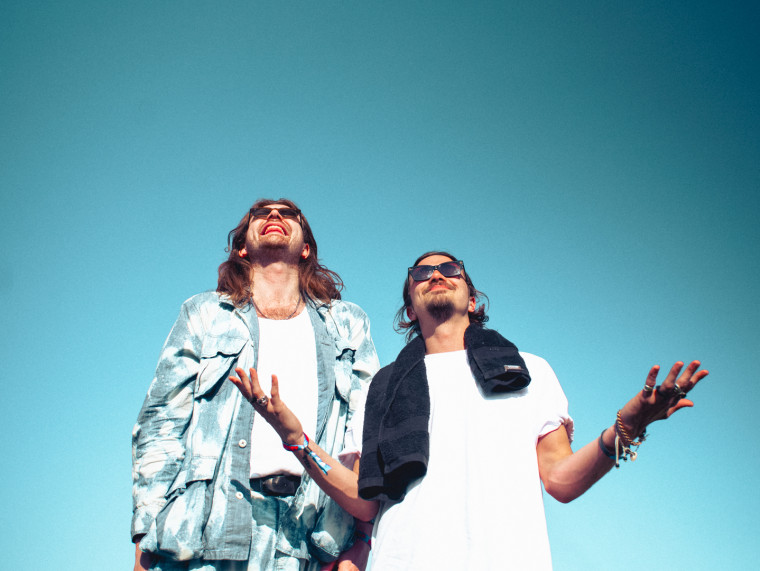 The FADER's "Songs You Need" are the tracks we can't stop playing. Check back every day for new music and follow along on our Spotify playlist.
London dance duo Joy Anonymous are not messing around with their latest single, "Head To The Sky." It's a big, undiluted summer banger created for festival crowds and holiday exuberance. The track is built around a sample of "Optimistic," a 1991 gospel track by Sounds Of Blackness, with the lyric "You can win/ As long as your keep your head to the sky" repeated over breezy house piano and a beat that stands 50 feet tall.
The formula here is something Joy Anonymous have history with, having flipped the Beach Boys "God Only Knows" in similar (though less effective) fashion last year. The duo, Henry Counsell and Louis Curran, have spent much of the last year touring with Fred again.. with both artists seeming to represent a newfound earnestness in a U.K. dance music scene that often flips between self-seriousness on the underground side and crass commercialism when it comes to pop hits.
The unbridled positivity and simplistic worldview on offer here is a cynic's worst nightmare but, should you cave to the overwhelming good energy being doled out by the bucket, "Head To The Sky" is nigh on impossible to resist.