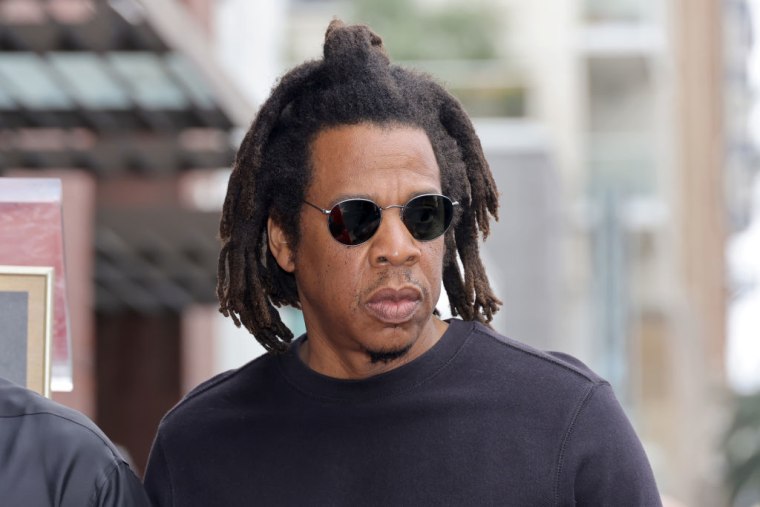 An exhibition cover 25 years of Jay-Z has opened at Brooklyn Public Library's Central Branch. Titled "The Book of Hov," the exhibition is open to the public from today (July 14) and launched with a private event held on Thursday night attended by artists including Lil Uzi Vert, Miguel, and DJ Khaled. Admission is free with opening hours of 8 a.m.-5 p.m. (11 a.m.-3 p.m. at weekends).
A website for the exhibition is available online now and explains that the library building is temporarily home to "thousands of archived objects, including original recording masters, never-before-seen photos, iconic stage wear, prestigious awards and recognitions, as well as videos and artifacts from every facet on Jay-Z's professional life."
The exhibition blurb continues, "As you explore, you'll encounter visuals, audio stories, and physical artifacts, from more than 25 years of his life. A replica of Baseline Studios, the legendary space where he recorded some of his most influential work. The guitar he played at Glastonbury Festival, and videos of young Jay-Z, speaking his future into existence."
In conjunction with "The Book of Hov," Brooklyn Public Library and Roc Nation have joined forces to create 13 limited-edition library cards, each featuring art from different Jay-Z albums.
Jay-Z's most recent album 4:44 was released in 2017. Earlier this week he earned an Emmy nomination for co-directing Rihanna's Super Bowl halftime performance.