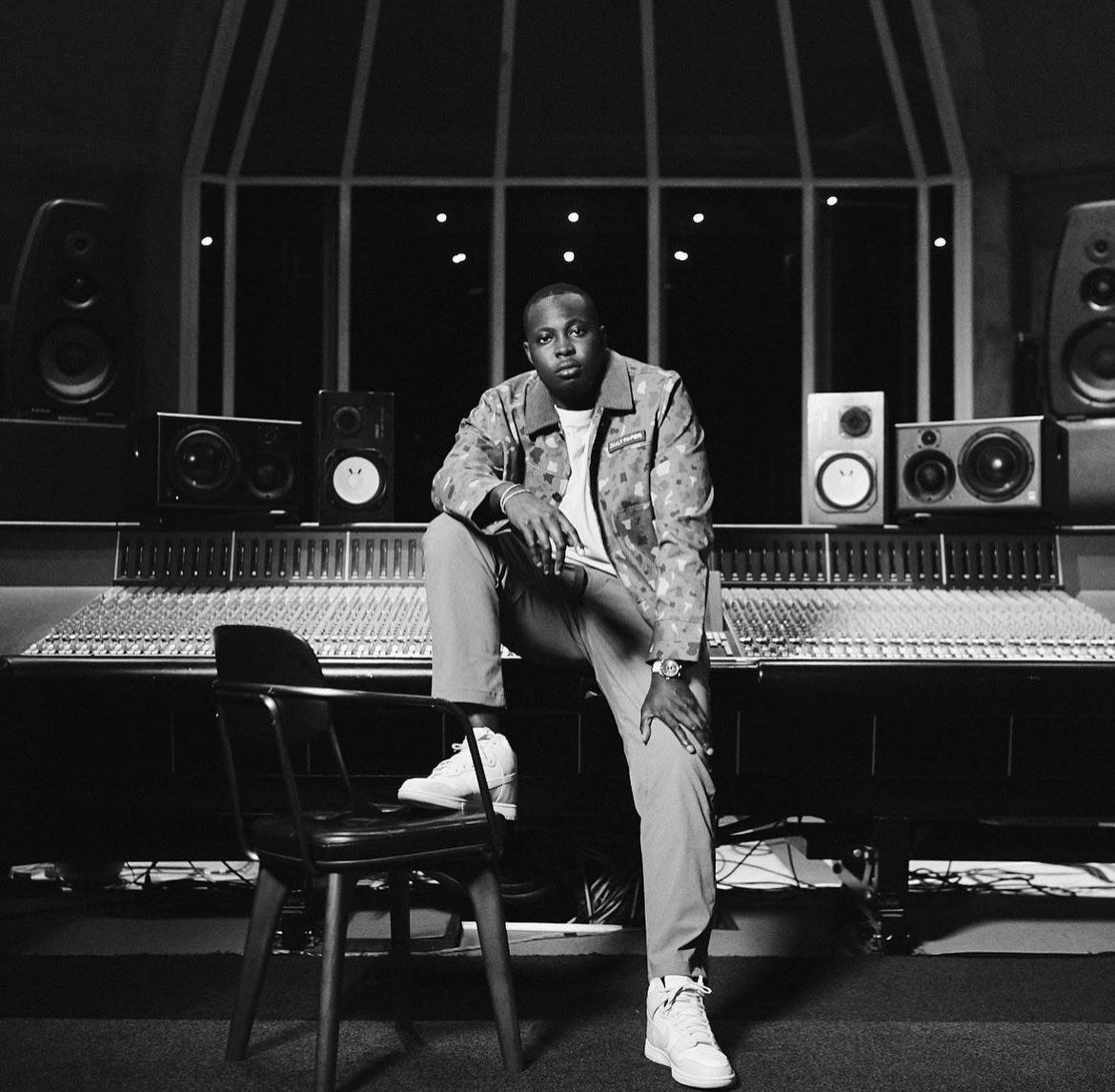 In an era of the social media drip of snippets and IG Live previews, big ticket album releases right now can feel like the full stop on a conversation that began months (or maybe even years) prior. J Hus is different, though. Through a combination of lengthy absences from the spotlight and a refreshing musical unpredictability, his albums still feel like events that demand more discussion. His 2017 debut Common Sense marked the arrival of a thoroughly modern artist, one capable of filtering the diasporic sounds of his London upbringing, including Afrobeats, drill, and grime, into something unique and bespoke. Big Conspiracy arrived three years later and offered an insight into the mind of an artist who had achieved musical success (Common Sense went top 10 in the U.K. charts and was nominated for the Mercury Prize) yet found himself unable to escape his hometown's oppressive police force, having spent half of an eight month sentence in jail on knife charges between albums. Big Conspiracy was raw and unfiltered, paranoid and defensive in places, charmingly, relentlessly, horny in others.
Hus's latest effort, Beautiful And Brutal Yard (B.A.B.Y. for short) is another bolt from the blue courtesy of an artist who rarely speaks to the press and whose social media presence is often impenetrable or bizarre. The album arrived on July 14 and is a sprawling 19-track epic. From the outside, with appearances from Drake, Jorja Smith, and Burna Boy, it might appear that B.A.B.Y. is a crossover effort, though that would perhaps be a slightly US-centric view where his profile is a little lower than back home. Diving deep into the album, however, brings up as many questions as it answers. There are strides towards reckoning with manhood and place in society as a Black man ("Masculinity") while undercutting those displays of maturity with songs that lean into crude sexual metaphors ("Alien Girl"). Elsewhere, there are memories of a life in which carrying weapons was a necessity and even a song delivered entirely in Wolof, the native language of his family's home in Gambia. The party anthems he is perhaps best known for are scattered throughout, including that Drake cameo on the irresistible "Who Told You." These contradictions are a feature not a bug—it's an album that owns its jarring juxtapositions from the very beginning.
Keen Hus observers will have noted that B.A.B.Y. is his first album away from working with his longtime producer JAE5. Stepping up to the plate for album three is fellow Londoner TSB, a U.K. rap staple who has worked with Dave, Stormzy, and FLO in addition to producing multiple tracks on Big Conspiracy. While he is reticent to reveal the exact reasons for JAE5's absence, TSB is happy to admit that the pressure was on to maintain what his predecessor had achieved. "It was tough to fill those shoes," he said in a Zoom conversation conducted earlier this week while he rested up after suffering an unfortunately timed achilles injury playing soccer.
While Hus remains as elusive as ever, TSB was more than happy to discuss the entire process of making the album. Read on for his story of how B.A.B.Y. came together and why he feels it is the perfect snapshot of where the artist is "spiritually, physically, and mentally" right now.
The FADER: Could you explain to me precisely what an executive producer does? What was your role and how were you carrying it out?
TSB: Being the executive producer just means being the primary producer, the producer that's in charge of getting things done and across the line. It's essentially like being the captain of a ship, which can be full of other producers. Sometimes you could be the only producer on the ship and other times there'll be other producers who are on the ship with you, but you are the one that's sailing, directing the course of where we're going or trying to make sure we get to the destination safely.
What were the main challenges in making this album?
I think the thing that challenged me the most was just getting the best out of Hus. He's such a talented artist, which I think everybody can see anyway, but when you are so gifted, what's your best? And I think it's easy to just assume that something is the best because it's coming out of that person. Challenging that artist to go above and beyond themselves, to stay out of their comfort zone, to make sure that nobody's comfortable, is then the challenge. Because you don't grow when you're comfortable.
Music is one of those things where when you create, you create from a place of emotion and you create from the heart. So, knowing how to tap into deeper emotion in order to create music was a challenge. Knowing which people to put in the room together at which time was a challenge. Understanding and seeing that no matter how much authority you have, your voice is not always the voice that needs to be heard right now. All of these kinds of things. And I think overall making an album that didn't include JAE5 wasn't easy.
I'm glad you brought that up. Because obviously the relationship between Hus and JAE5 has been this very well established thing on the first two albums and they are quite synonymous with one another. I wondered if you could maybe tell me why he's not on this album and how it was taking over?
We've all been close for years. I would say naturally those two, Hus and JAE5, are closer than I, because that's the foundation. They're from east London. I'm from south London, so it's not like we knew each other before music. They did, I didn't. So, my relationship with all of them came in a musical capacity. I met J Hus in 2016, and we just hit it off straight away. We really got along, which I think you can hear in terms of the records we put out together. There's a lot of chemistry there. But again, the foundation was always JAE5. So, for whatever reasons, JAE5 has decided that he's not going to be a part of this third album. And I think naturally when something like that happens, you start to fight public opinion. "Oh, the album's not going to be good because JAE5 is not on it, blah, blah, blah, blah," which can be frustrating if you take things personally.
When people talk about your music, it's so easy to feel like they're talking about you because it's what you express. But the truth is, I'm not my music. So, I learned to detach myself from people's opinions in that capacity because if I kept myself attached to them and I just saw negative stuff, it would affect me in a negative way. I just used it as fuel to the fire. I trust my ability. I believe that I've got God-given talent to create music, and if I didn't, I wouldn't be involved in this album.
So, I said to the guys, "Let's just focus on the music because at the end of the day, that's what people care about. People love J Hus for the music, so if we're able to deliver on the music side of things, we'll be okay." And I'm happy to say that I believe that we have done so.
You say you wanted to take Hus outside of his comfort zone and be the best he can be. How do you go about doing that?
I think this is his most raw and uncut album. I think this is his most unapologetic album. You get him talking about certain topics, which he wouldn't really talk about as such. It's very violent in places, very sexual in places. It's not that he hasn't said these things before, but he's saying them with a lot more graphic detail and in a more intensified manner. So, I think that's different. We also have a record on the album where he's speaking in his native tongue, Wolof, which I think is very different and unique. That's not to say that people don't rap in their native tongue, but I still feel like we're yet to really get that from British-based artists.
Was there a conversation about that in the studio or when he was writing? What led him to the decision to do that? Like you said, it's not something he's done before.
It'd be so easy for me to be like, "Yeah, I suggested that," and take the credit. But he's such a unique person and he's such an innovator in his own right. I want people to really know that about him. He's such a creative genius and he just has a Midas touch. So, when we created that record ["Come Gully Bun (Gambian President)"] I remember him talking in Wolof and I was just like, "What are you saying? I've never heard this before, but it sounds dope."
Nine of 10 times when we're creating music, all the music and instrumentation is created from scratch in the room in front of him. That's how we're able to make things sound how they sound. Production-wise, I think this album went into a deeper Afrobeats state in places. I think the term that's been thrown around a lot for J Hus before was Afroswing. I believe that on this album we dispelled that. We pushed it out of the way. You've got very, very authentic Afrobeats music with Naira Marley on "Militerians." That's really, really authentic Nigerian-sounding music. Then we've got records that have elements of drill, but sound so sweet and so smooth, like "Nice Body."
I don't think we went outrageous with the risk-taking in terms of the production. For example, on the last album we had "Fortune Teller." There isn't a "Fortune Teller" on this album. We definitely went very, very, very left on the last album. But I think a lot of that is down to Hus as a musician and what he wants to do, what he wants to talk about. If he has specific topics or subject matters in which he wants to touch, then the music needs to replicate that.
"Sometimes being a producer is like being someone's therapist. You are there to sit down and create a safe space for them to vent however they see fit."
I'm always curious as to when musicians are doing this kind of thing, what's the conversation before the music starts? What were you and Hus and the rest of the guys talking about in terms of themes for this album? Are you really hashing out a bigger picture before you get to picking up an instrument stage?
Yes and no. One of my favorite things to do before I work with anyone is to ask them how they're feeling. I try to build a relationship with every artist I work with, let alone someone like Hus who I see as pretty much family to me. Sometimes being a producer is like being someone's therapist. You are there to sit down and create a safe space for them to vent however they see fit. And Hus is somebody that you can read well based on his mood, and that mood may be a mood that he has created or he was in before he even arrived in the studio. So, sometimes based on the energy that he comes into the studio with is based on how that session is going to go in terms of the direction, what you're going to make. If he's just seen a nice beautiful woman on the street, he really might just come into the studio and want to talk about that. And if he's being a bit angry today or a bit antisocial, then he really might just want to talk about doing some crazy stuff on the records. Hus is very much led by his energy.
Drake appears on "Who Told You," a song that feels like it has been coming since that moment at the O2 in 2019. Was that a difficult thing to pull off, or was it relatively simple? What's the admin of getting a Drake feature in 2023 look like?
The admin of getting a Drake feature is a lot. But that song was way overdue. That's been pending for years. Drake could have and should have been on the last album, but I felt like Hus was saving that feature for this album. I can't tell you why. I don't know. But I think it made sense to hold out and give the people what they wanted or didn't know what they wanted a bit later on in Hus's career. It's a nice moment to have these features on his third album. Because he's done two albums where he's featured people, but not heavily. Obviously there's 19 songs and I believe there's eight features. So, quite a few features. Admin-wise, yeah, it would've taken a while just because of the logistics. I mean… it's Drake.
I wanted to end things by asking if there is one song on this album that really stands out to you for being, if not the best, then just something unique or really tells a story or really nails the concepts of the project? Is there one moment on this album that you really are gravitating towards right now?
I'll go with two moments. I'll go with "Massacre" first. That song was produced by P2J. I remember being at the camp and we first heard that beat and then heard Hus on it, and I was just like, "Wow, this is special. Really, really special." And secondly, I'll go to a record I produced, "Comeback." That track features his friend Villz. You get to see a bit of a deeper side to the album on that track and I just think it just shows you where Hus is at. It shows you the sides of him. He's not a straightforward individual and I don't think he wants to be a straightforward individual. I think he wants you to really have to sit down and take time to understand who he is and what he stands for and why he represents what he represents. He's somebody that always delivers something different.