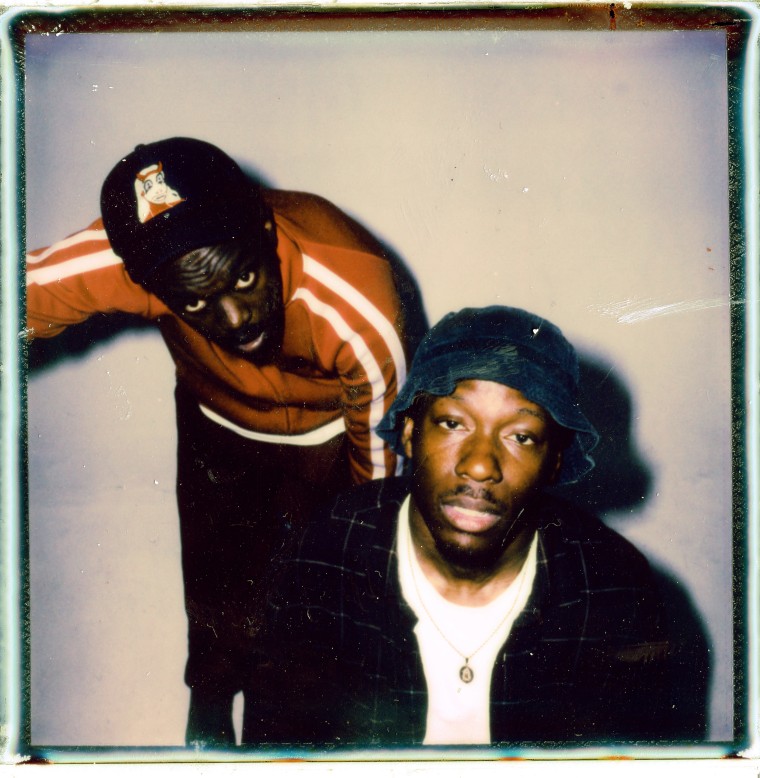 Paris Texas are this week's guest on The FADER Interview podcast. The experimental hip hop-duo of Louie Pastel and Felix spoke with FADER Contributor Dylan Green in advance of their new album Mid Air, out today (July 21). Over the course of the interview, they talked about movies, the pros and cons of the pop-punk revival, artist vs. listener perceptions of their music, and how every Paris Texas project is a timestamp.
You may have caught that Paris Texas share their name with the 1984 Wim Wenders arthouse classic Paris, Texas. But, as it turns out, Pastel is not a fan: "I'm a cinephile, but I'm also not pretentious," he explained. "I feel like that's the one you can bring up, and you get everybody's ears horny, and you sound really cool when you bring it up. You're like, 'Oh, the cinematography!' But the story is kind of bland to me. There's certain white movies that are cool when they go through their weird little existential shit. That one's not one of them." Paris Texas's other half, Felix, has yet to see the film.
So why go for that moniker in the first place? "It was mainly just about both places respectively, and them being polar opposites," Felix added. "That just worked for us in terms of how n***as grew up, and the music that we make, and our interests juxtaposed to what the norm is. At least that I know of, nobody is doing it how we're doing it."
Listen to Paris Texas' full FADER Interview episode via this link, embedded below, or wherever you get your podcasts.