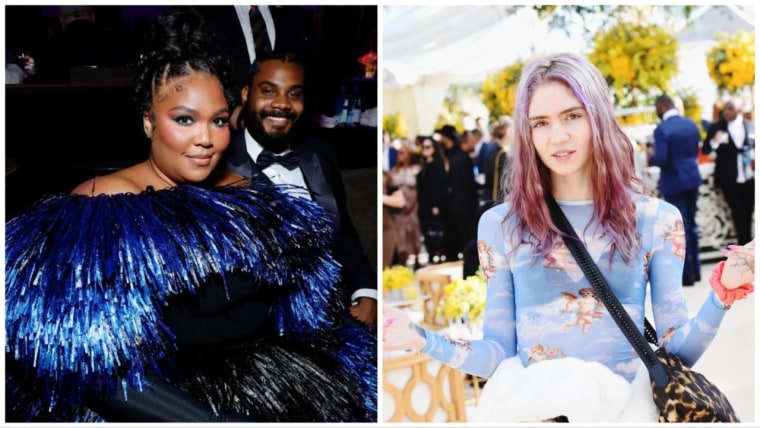 Grimes, the indie darling turned...patriarchy advocate? took to Twitter on Sunday to defend Lizzo, who was sued last week by three former dancers alleging sexual harassment, discrimination, and more.
"I love Lizzo," begins Grimes' post, "Not saying I don't believe ppl when bad things happen, but I had dancers mistreated on my watch in ways I didn't find out about until way later. Mebe shit is bad. But loyalty matters to me." Grimes went on to defend Lizzo's personal character in the replies: "Lizzo was nice to me before elon when she blew up and I was still indie as fuck. She was nice to me in like 2012 before anyone cared abt either of us."
In the year 2023, is Grimes even someone you want coming to your aid in the wake of a public backlash? She's up there with Jameela Jamil, who spoke up for Lizzo last week, when it comes to questionable character witnesses, for sure. You can read her whole thread below and make up your own mind.
Last week (August 3), Lizzo posted her own statement via Notes app screenshots, dismissing many of the claims made in the lawsuit, stating clearly "I am not the villain."