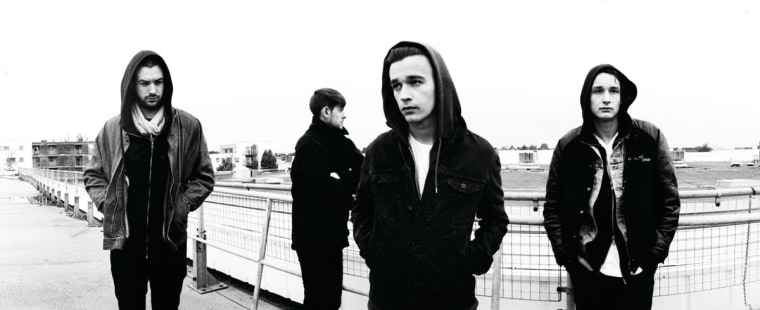 Future Sound Asia, organizer of the Good Vibes festival, has asked The 1975 to pay £2 million ($2.5 million USD) to its organizers, Rolling Stone reports. The Malaysian event was canceled after The 1975's performance, which was cut short after frontman Matty Healy blasted the country's anti-LGBTQ laws and kissed bass player Ross McDonald.
The Kuala Lumpur-based festival will be pursuing a breach of contract claim against The 1975, according to a statement from attorney David Matthew. "[The band] entered into a binding contract with Future Sound Asia to perform and the position of Future Sound Asia, among others, is that this contractual obligation was breached."
Matthew also alleged that a representative for Healy "categorically provided a pre-show written assurance that Mr. Healy and The 1975's live performance 'shall adhere to all local guidelines and regulations' during their set in Malaysia. Unfortunately, the assurance was ignored."
Future Sound Asia first filed its claim on August 7. If the £2 million is not paid by August 14, Future Sound Asia will take legal action. The band also faces a separate class action lawsuit from artists and vendors at the canceled festival over lost earnings.
The FADER has reached out to The 1975's representatives for more information.