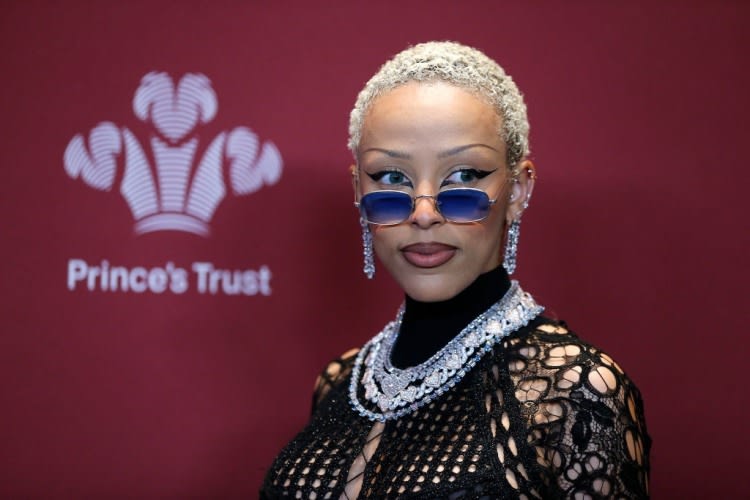 Doja Cat is doubling down on her recent comments about her fans. She's always been vocal about her unease in the music industry, but in recent months, she's gone after her fanbase, calling her pop albums "cash grabs" and slamming her stans for calling themselves "kittenz" (a name she herself suggested). Doja's audience finally seems to be done putting up with her behavior; she's reportedly lost about 500,000 followers since the war started last month.
"Seeing all these people unfollow me makes me feel like I've defeated a large beast tthat's been holding me down for so long," she wrote today on her Instagram story. "It feels like I can reconnect with the people who really matter and love me for who I am and not for who I was."
Back in July, when a fan asked her to tell them she loved them, Doja replied, "I don't though cuz I don't even know y'all." After pushback, she said: "Nobody forced you. [I don't know] why you're talking to me like you're my mother, bitch, you sound like a crazy person."
Doja also has been under fire as of late due to her romantic relationship with J Cyrus, a Twitch streamer who has been accused of emotionally abusing members of his community.