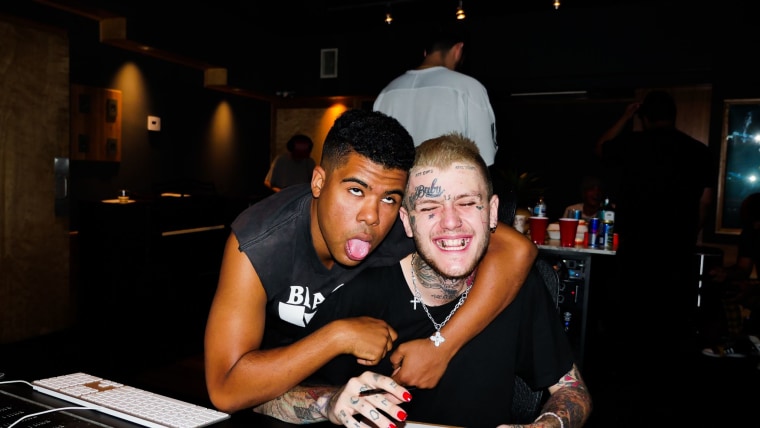 ILoveMakonnen was a pioneering Atlanta rap weirdo when he emerged with classics like "I Don't Sell Molly No More," "Too Much," and of course, "Tuesday." His eccentric treatment of melody and meter put batteries in a lot of rappers' backs, including that of Lil Peep, who was open about Makonnen's influence on his emo-rap sound.
The two artists became close friends and collaborators before Peep's death in 2017, recording a whole bunch of music together, including "Sunlight on Your Skin" (which was remixed into "Falling Down" featuring XXXTentacion following Peep's death) and "I've Been Waiting" (a 2019 track with a Fall Out Boy remix). They eventually ended up with enough material for a full album, and on September 8, that project, Diamonds, will be released.
The album's first single, "November," is out now. Over a taffy-textured blog-pop beat, Makonnen and Peep offer gothy romantic laments — it's not what a lot of Peep fans will expect, though that's part of the appeal and yet another indication of the strength of Makonnen's gravitational pull.
A press statement calls Diamonds "the last cohesive previously unreleased full body of work from Lil Peep." The rapper's mother, Liza Womack, wrote an extended note on the album's creation, why it took so long to be released, and what the music meant to her son. Read it below.
Lil Peep and Makonnen completed the first fifteen of what would be twenty-one songs and would later be known as the album Diamonds in Los Angeles, exactly 6 years ago in August of 2017.
Gus was absolutely thrilled about working with Makonnen. When he came home in August, he played those songs for us—over and over. Gus was incredibly proud of those songs.
While Gus was glad to be home for his grandpa's birthday, he could not wait to get back to making music with Makonnen. He knew there was more music to make, and he knew he had limited time due to his upcoming fall COWYS tour, so he organized his next chunk of studio time so he could meet Makonnen in London, where they made the last batch of songs.
We all waited with anticipation for the release of this album. Then Gus passed away. I knew I had to do everything I could to help get this album released — and released the way Gus and Makonnen had made it.
I am very grateful to Makonnen not only for his patience, grace, and fortitude, but also for the tenderness with which he re-assembled the original "Diamonds Team" to gently prepare the album for its release. He did an amazing job — they all did. Gus would be so proud to know that this album had come out. He would be grateful to his friends for taking the time and care to do it just right.
The album was announced alongside a short-form documentary (also titled Diamonds) on the project's creation. Watch that below.
Diamonds cover art and tracklist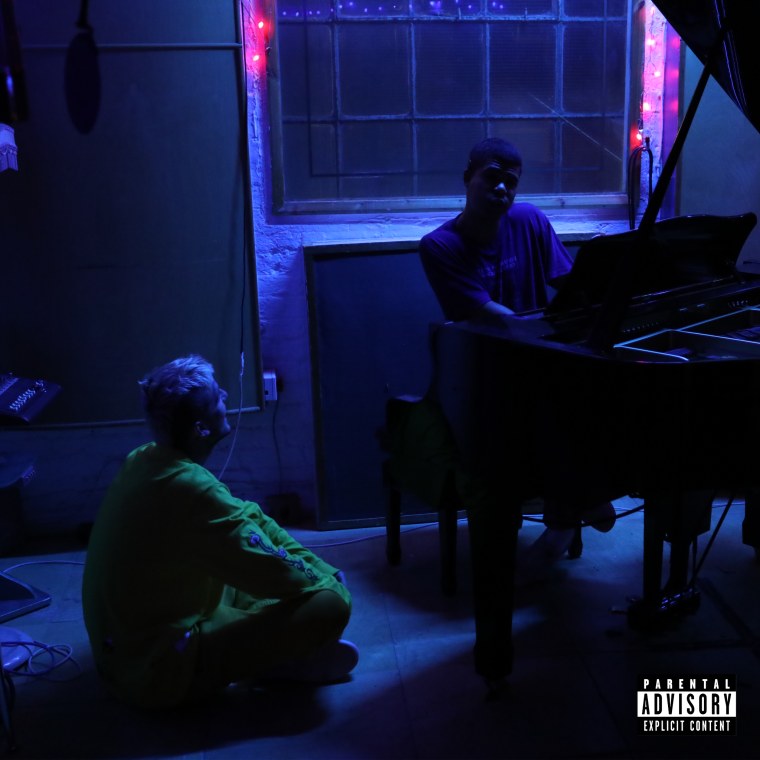 1. Smokin'
2. IDGAF 2
3. Favorite Drug
4. Hypnotized
5. Ballin'
6. Really Loving You
7. November
8. Guiltiness
9. Prove My Love
10. Sidelines
11. I've Been Waiting (OG Version)
12. Rent To Pay
13. I Sell Cocaine
14. That Juice
15. Twisted
16. Nasty Names
17. Kiss Me
18. Cry Baby 2
19. Hocus Pocus
20. Cruise With You
21. Diamond Piano Freestyle (Outro)