Grimes reveals she has a third child with Elon Musk named Techno
The couple have two other children, X and Exa.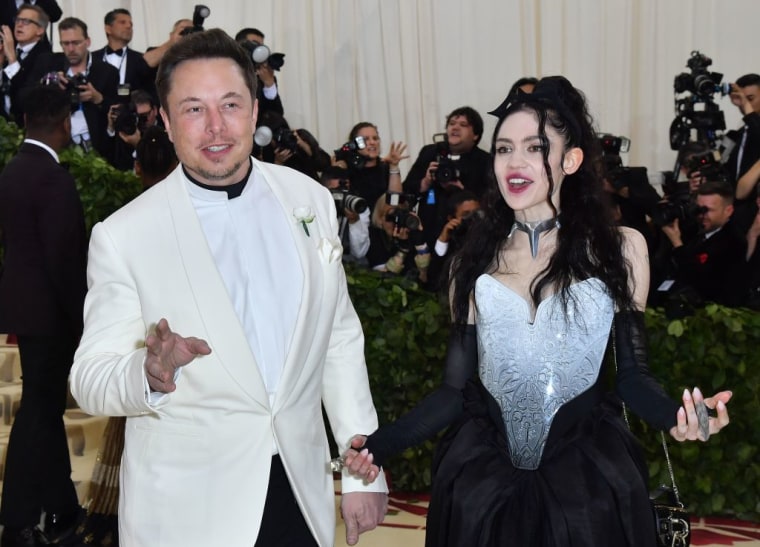 Elon Musk biographer Walter Isaacson has revealed that the Twitter (or X, if you prefer) owner has had a third child with Grimes. The child is believed to be named Techno Mechanicus, Tau for short. News of the child's birth was kept under wraps for many months, similar to that of their first two children; X Æ A-12 (born in 2020) and Exa Dark Sideræl, who arrived in 2022.
Musk now has 10 children with three different women, five with his first wife Justine Wilson, three with Grimes, and a further two with Neuralink executive Shivon Zilis who were born in 2021. Isaacson's book, Elon Musk, includes an interview with Zilis, who explains that Musk offered to be her sperm donor. "He really wants smart people to have kids," Zilis is quoted as saying. Isaacson writes that Musk did not inform Grimes of Zilis's pregnancy, which coincided with the time she was expecting her second child.
Last week some tension between Grimes and Zilis was aired on social media. In a since-deleted tweet directed at Isaacson, Grimes wrote: "Tell Shivon to unblock me and tell Elon to let me see my son or plz respond to my lawyer. I have never even been allowed to see a photo of these children until this moment, despite the situation utterly ripping my family apart."
On Sunday, however, Grimes updated her followers with a more upbeat tweet.
"I spoke with Shivon at length finally, which was long overdue," she wrote. "This wasn't her fault, plz don't be angry at her! We respect each other a lot and we're excited to become friends and have the kids grow up together.
"I truly apologize for responding to Walter like that. As u can imagine, that was a very gut level reaction to a thing that has been very hard for me. Communication about the twins wasn't handled super well in the past, but I now totally understand what happened and totally forgive the situation."
Confirming the name of her third child, she added: "I wish I could show u how cute little Techno is 👽 but my priority rn is keeping my babies out of the public eye."
Hey, I wud prefer to not breathe any more life into this current press cycle but I want to de-escalate the narrative atm.

I spoke with Shivon at length finally, which was long overdue. This wasn't her fault, plz don't be angry at her! We respect each other a lot and we're…

— Grimes (@Grimezsz) September 10, 2023