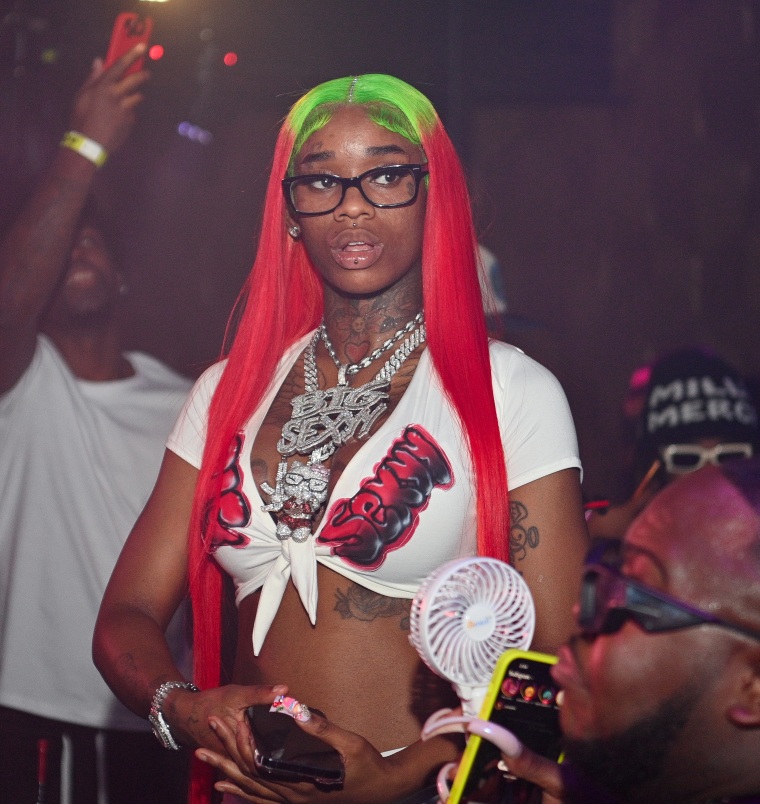 Broward County Police responded to reports of a shooting on Thursday (September 14) near an Oakland Park gas station that claimed the life of one person and injured another. As local news station NBC6 reports, the incident took place near Oakland Park Flea Market, where St. Louis rapper Sexyy Red was filming a music video. Though detectives are reportedly still determining whether or not the shooting was connected to the music video set, Sexyy Red has issued a statement denying the allegation via Instagram.
"I send my condolences to the family of the man who lost his life and prayers up for the person who was wounded," Sexyy Red wrote. "But I gotta address the rumors that it happened at my video shoot because shit is not true at all. To be clear it happened at a gas station across the street from my video set." Sexyy Red also claimed that both Florida Highway Patrol and Broward County Sheriff "confirmed that the shooting wasn't on my set."
The FADER has reached out to Broward County police and Sexyy Redd's representative for more information.