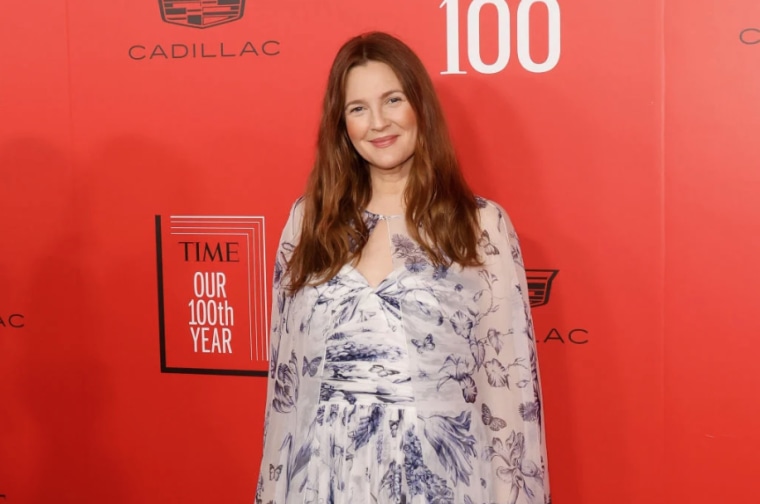 Drew Barrymore's talk show The Drew Barrymore Show will no longer make its planned return on September 18 during the SAG-AFTRA/WGA strikes that have brought Hollywood to a halt. Barrymore was accused of strike-breaking for her decision to begin filming again without writers.
Barrymore shared the update on Sunday (September 17) via Instagram. "I have listened to everyone, and I am making the decision to pause the show's premiere until the strike is over.
She continued: "I have no words to express my deepest apologies to anyone I have hurt and, of course, to our incredible team who works on the show and has made it what it is today. We really tried to find our way forward. And I truly hope for a resolution for the entire industry very soon."
The Drew Barrymore Show will air repeats until the strike ends, Variety reports, and episodes filmed to be broadcast this week will be shelved. "We support Drew's decision to pause the show's return and understand how complex and difficult this process has been for her," a representative for CBS Studios said in a statement to Variety.
Barrymore initially announced the show's return on September 10 She insisted that the strike-friendly iteration of the show would not violate the principles of the strike, with no writers working on set and guests forbidden from discussing union-covered work. The WGA disagreed and announced intentions to picket the show; Barrymore defended her decision in a since-deleted Instagram post, saying the show "may have my name on it but this is bigger than just me."
Not long after Barrymore's announcement, the September 18 premiere of Jennifer Hudson's daytime talk show The Jennifer Hudson Show was also paused.