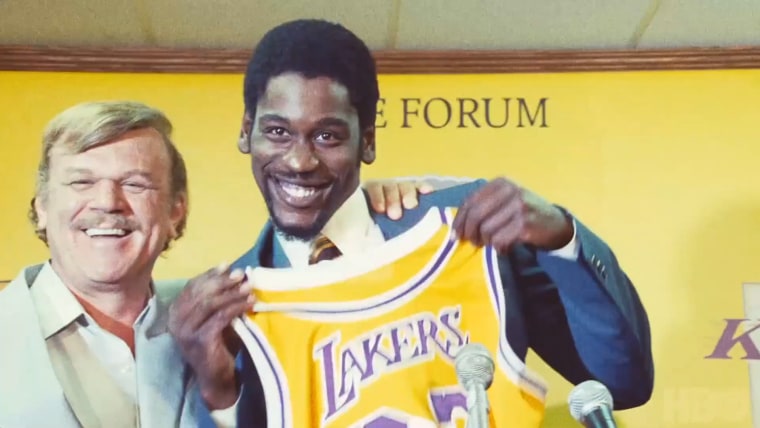 Winning Time: The Rise of the Lakers Dynasty has ended after two seasons. The HBO drama, a biographical look at the 1980s Showtime era of the Los Angeles Lakers basketball team, debuted in 2022.
The second season finale aired on HBO on Sunday (September 17) and showed the Lakers losing the 1984 NBA finals to the Boston Celtics. Awkwardly, for a series designed to depict a golden era in the Lakers' history, that's how it will end.
"Not the ending that we had in mind," Winning Time creator Max Borenstein wrote on Twitter. "But nothing but gratitude and love."
Not the ending that we had in mind.
But nothing but gratitude and love. #winningtime

— Max Borenstein (@MAXBORENSTEIN) September 18, 2023
Director Salli Richardson made her own statement via Instagram, writing: "When you give it everything you've got, you can have no regrets. I hope you enjoy the last episode of @winningtimehbo I am sure I will do many more hours of TV and hopefully many features in my future, but I can say that at this moment in time I am most proud of the work we did on this masterful show."
Critics at both Rolling Stone and Variety have suggested that additional scenes not shown in previews of S2 were added prior to broadcast. These scenes took the finale away from setting up a third season and toward a more definitive conclusion.
Winning Time is based on Jeff Pearlman's book, Showtime: Magic, Kareem, Riley, and the Los Angeles Lakers Dynasty of the 1980s. The show depicted legendary Lakers players including Magic Johnson (played by Quincy Isaiah) and Kareem Abdul-Jabbar (Solomon Hughes). The series was criticized upon its launch by former Lakers general manager Jerry West for what he viewed as historical inaccuracies.
Adrien Brody, John C. Reilly, Michael Chiklis, and Jason Segel also starred in Winning Time, alongside Jason Clarke, Gaby Hoffmann, Hadley Robinson, and DeVaughn Nixon.