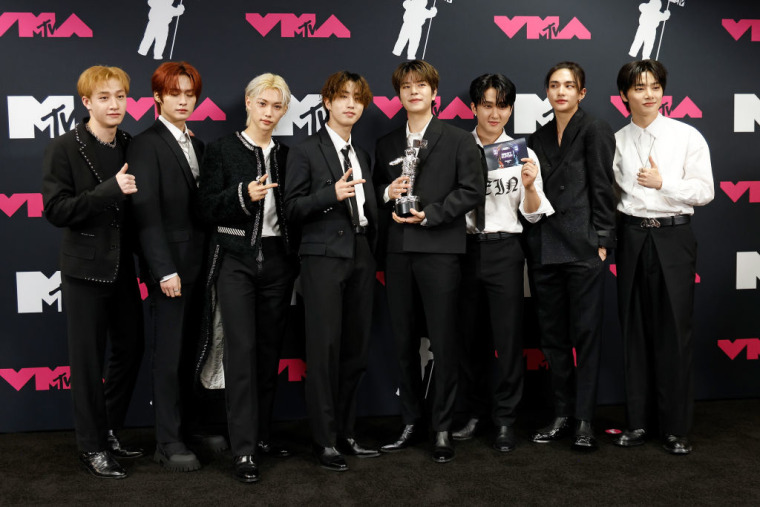 K-pop group Stray Kids have been forced to pull out of this weekend's Global Citizen festival after three of their members were involved in a car accident. News of the crash, which left Lee Know, Hyunjin, and Seungmin with minor injuries, was confirmed on Wednesday by the group's label, JYPE.
In a statement shared on the group's social media channels, JYPE explained that the three members had gone to hospital with "mild muscle pain and bruises." Doctors ordered they "receive conservative treatment for the time being," meaning the Global Citizen gig is out. Instead, Stray Kids members Bang Chan, Changbin, and HAN will perform as 3RACHA.
"Our thoughts are with the Stray Kids community," Global Citizen said in a statement shared online.
Global Citizen takes place in New York's Central Park this weekend (September 23) and will feature performances from Red Hot Chili Peppers, Lauryn Hill, Jung Kook, and Anitta. Megan Thee Stallion pulled out of the festival earlier this month, citing an "unforseen scheduling conflict."
5-Star, Stray Kids's fourth studio album, was released in June. It features the single "S-Class." Earlier this month they returned with two new songs, "Social Path" and "Super Bowl."