New Music Friday: This week's essential new albums
underscores, yeule, and Loraine James lead this week's new releases.
Every Friday, The FADER's writers dive into the most exciting new projects released that week. Today, read our thoughts on yeule's softscars, Loraine James's Gentle Confrontation, CHAI's CHAI, underscores' Wallsocket, and Faith Is A Rock from MIKE, Wiki, and the Alchemist.
underscores, Wallsocket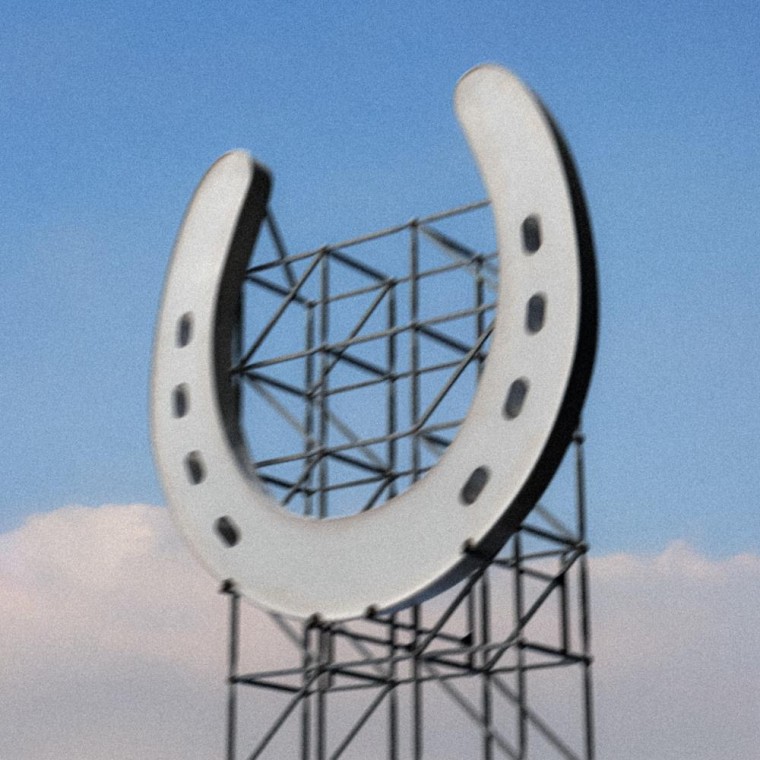 The speed with which hyperpop withered on the vine is impressive, but the extremely online subgenre still managed to yield a handful of essential new artists. Like generations of young creatives before them, these ones are aware that the world is cripplingly unfair and cruel — this time, they've had an unprecedented look into just how stupid it can be, too. As political and ecological guardrails dissolved in realtime for no good reason, so did the ones dividing music from genre to genre and "cool" and "uncool." underscores has always shined at the "fuck it, all in" approach, and on her new album Wallsocket she refines it ever so slightly, allowing her significant songwriting powers to shine through. She's still enamored with 3OH!3's butt-crunk, bedroom pop, Elliot Smith, and outer edges of the pop-punk revival with glitchy drops sprinkled all across the production. Only now, the songs have new room to breathe and let the narratives — sometimes hilarious, sometimes devastating — shine through. It's not surprising to learn that underscores wrote, produced, and performed everything on Wallsocket herself (with the exception of the features) — this is a deeply personal album that seeks to trace every contour of its artist's brain in all its complexities. — Jordan Darville
Hear it: Spotify | Apple Music | Bandcamp
yeule, softscars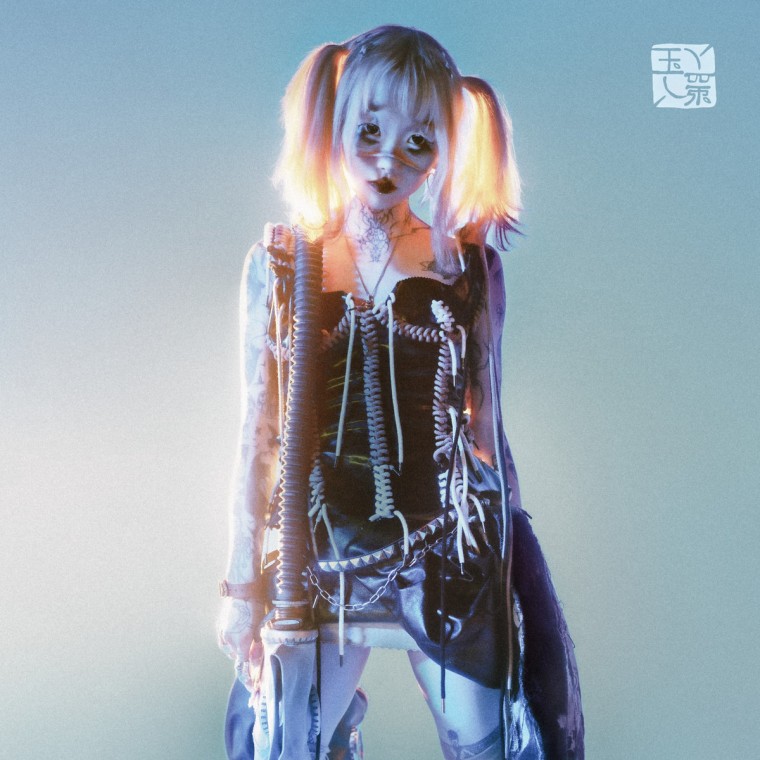 On last year's Glitch Princess yeule, a.k.a. Nat Ćmiel, transported themselves out of their body entirely and into a digital realm. That period of cyborg escapism is over, however, as Ćmiel delivers its grounded follow-up. softscars not only marks a return to humanity but also represents a shift away from the last album's electronic soundscapes and toward something more tactile. The album is inspired by dysmorphic thinking around body image plus pain, both psychological and the physical kind that leaves a permanent mark. The result is a collection of loose, hazy alt-rock songs that would fit next to Soccer Mommy and Big Thief on a playlist while also posing an existential question: what does it take to feel truly real? — David Renshaw
Hear it: Spotify | Apple Music | Bandcamp
CHAI, CHAI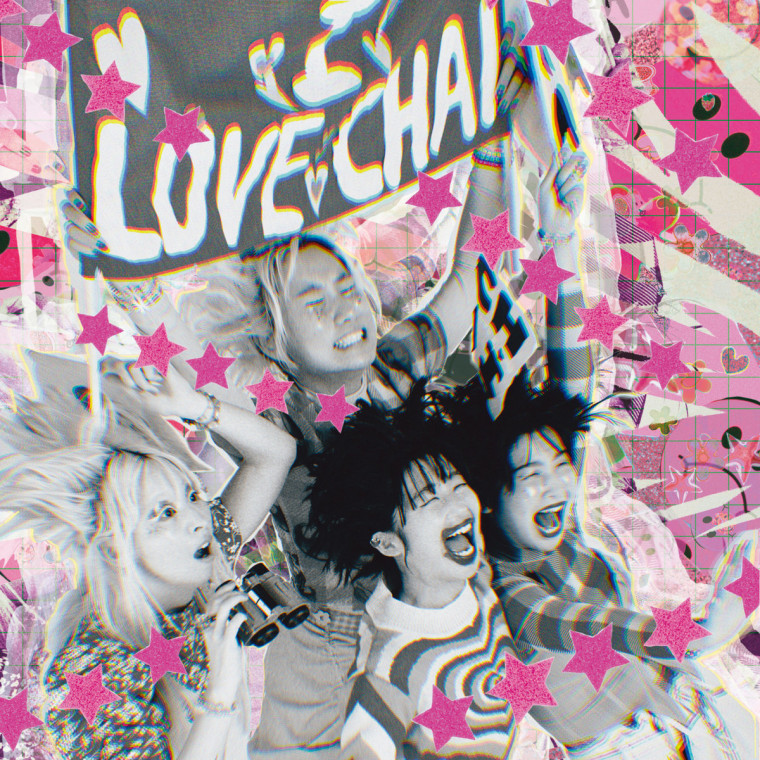 Japanese four-piece CHAI have built a reputation for creating charming synth-punk that subverts the expectations of what it means to be kawaii, and their music both embraces and rejects stereotypes with a playful edge. The quartet delves deeper into their own roots with their self-titled fourth album, but this time, they're taking sonic cues from the Japanese city pop they grew up with and leaning into the music that made them, well, CHAI. There's still the riotous fun from their earlier work found across their latest effort carefully embedded within their mix of citypop and even eurobeat — "We the Female!" and "PARA PARA" are earworms in particular — but CHAI is the mark of a band unafraid to keep evolving. — Cady Siregar
Hear it: Spotify | Apple Music | Bandcamp
Loraine James, Gentle Confrontation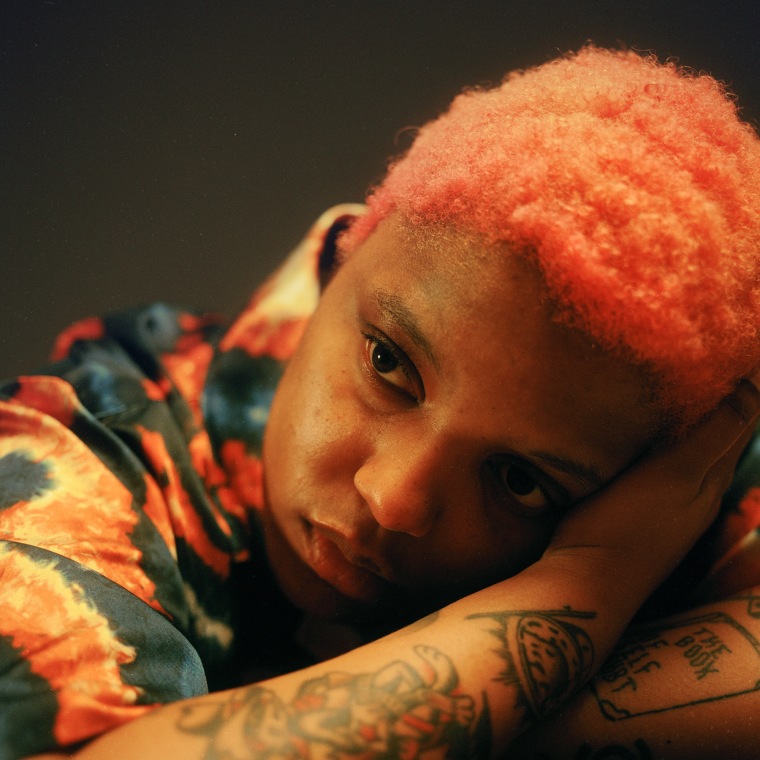 Gentle Confrontation is the album a teenaged Loraine James dreamed of making. Now 27 and an accomplished producer and composer, she's revisiting the math rock and emotronica of her formative years through keener eyes. Here, these sounds are stripped down to the bare molecules and rearranged in densely coiled clusters. Even familiar voices like those of KeiyaA, RiTchie, and George Riley are subject to this anatomical shuffling, reformed into oddly shaped diamonds in James's hands. Standouts include "Déjà Vu," "One Way Ticket To The Midwest (Emo)," and "While They Were Singing." — Raphael Helfand
Hear it: Spotify | Apple Music | Bandcamp
MIKE, Wiki, and the Alchemist, Faith Is A Rock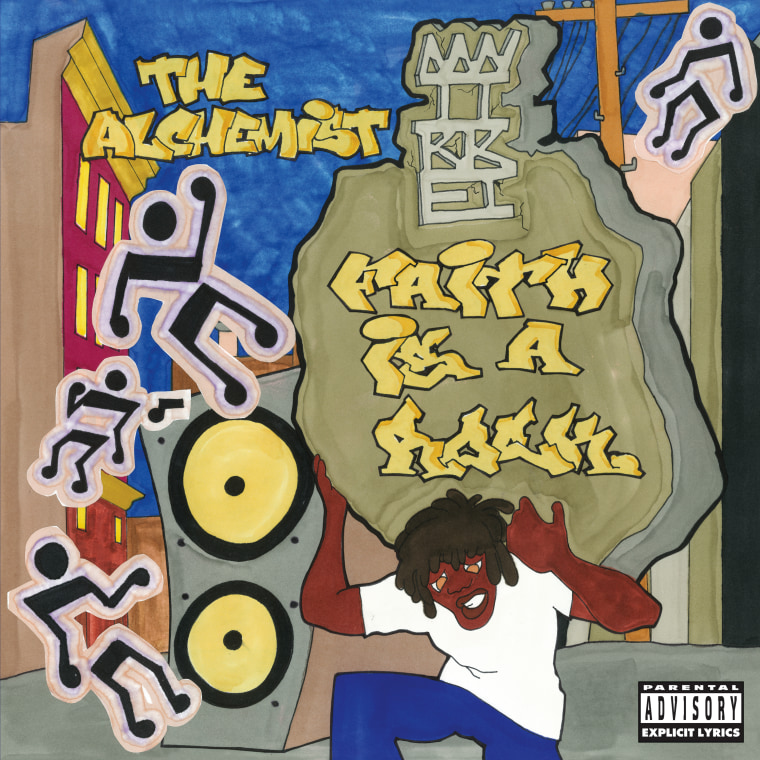 MIKE and Wiki embody New York like few other rappers, and on their new Alchemist-assisted collaboration Faith Is A Rock, they team up for a gritty transmission straight from the heart of the city. In some sense, their voices are very different; while MIKE is smoother and more exacting, Wiki's is wily and unpredictable, with an unpolished edge. But what they share is a blunt sense of perception, plainly speaking truth to power about the corrupt systems that threaten the city they love on a song like "Mayors a Cop," which directly calls out how the administration of Mayor Eric Adams has significantly increased the city's police presence: "The blues quadrupled up / The block is hot / Shit, this how they chose to use the guap / With this amount of human laws / Could have been for schools and parks." If you live in New York City, you know that in many ways, it's the NYPD who run the town more than any single politician; Faith is a Rock is like a brick through the window of the surveillance state. — Nadine Smith
Hear it: Spotify | Apple Music
Other projects out this week you should stream
2Rare, Truth or Rare
Arny Margret, dinner alone EP
Amindi, Take What You Need
Astrid Engberg, Trust
Bakar, Halo
Bibio, Sunbursting EP
Chappell Roan, The Rise and Fall of a Midwest Princess
Devendra Banhart, Flying Wig
Doja Cat, Scarlet
Föllakzoid, V
Flat Worms, Witness Marks
Gabe Nandez, H.T. III
Headie One & K Trap, Strength To Strength
Helena Hauff, Fabric Presents Helena Hauff
KEN mode, VOID
Kiefer, It's OK, B U
Kylie Minogue, Tension
Laurel Halo, Atlas
Lil Tecca, TEC
LSDXOXO, Delusions of Grandeur (D.O.G) EP
Lydia Loveless, Nothing's Gonna Stand In My Way Again
Mykki Blanco, Postcards from Italia EP
Past Palms, Portraits EP
Patio, Collection
Samantha Urbani, Showing Up
ShittyBoyz, Trifecta 3: The Finale
Slaughter Beach, Dog, Crying Laughing, Waving, Smiling
Slayyyter, Starfucker
Soccer Mommy, Karaoke Night EP
Teenage Fanclub, Nothing Lasts Forever