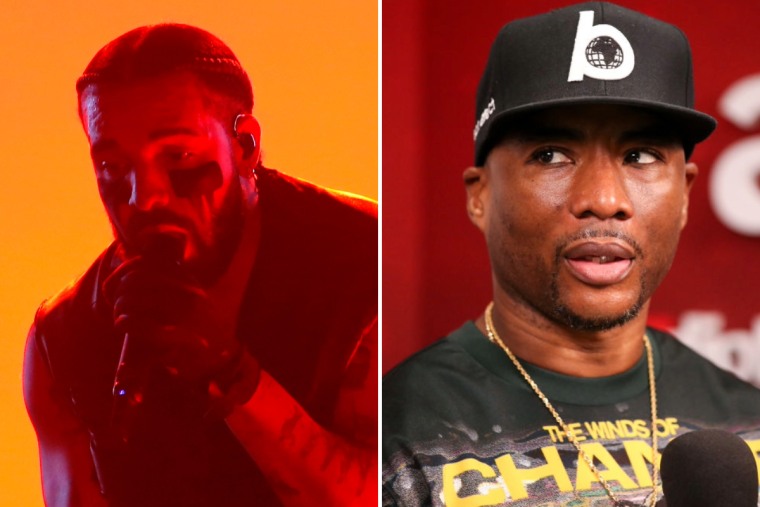 Drake and Charlamagne Tha God have been in a back-and-forth over the last several days since the rapper's new single, "Slime You Out" with SZA released a couple of weeks ago (September 15). The Breakfast Club host expressed that he wished Drake would put on something "harder" to promote an album with a title like For All The Dogs. Drake didn't seem too happy, taking to Instagram for a series of stories bashing the radio show boss.
"Are you okay Lenard??" Drake wrote. "You kinda weirding me out g. Like you really obsessed with something for years like you look in the mirror and wish you saw my reflection type shit... whatever you gotta do to let it out I'm sure your 435 loyal fans will stand by you ya fucking goof." In another post, the rapper calls him an "off brand Morris Chestnut."
Charlamagne went back on his show to respond to Drake's reaction and says this happens every time. "You not gonna believe me because I'm lying," he said. "But Drake and I plan this out every time he drops an album. I'm part of the album rollout. He drops a record. I critique it. That brings more attention to the record, more attention to the project. I keep telling Drake he doesn't need me to do that. He's Drake. But for whatever reason, he wants me to do it, so I oblige."
Watch a clip below.