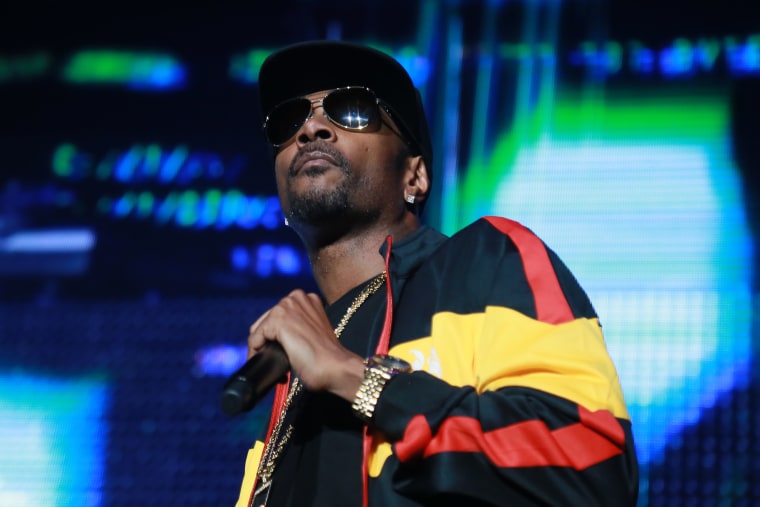 On Friday (September 22), Krayzie Bone of Bone Thugs-N-Harmony was admitted to the hospital in critical condition and underwent surgery to repair a leaking artery, according to a report from AllHipHop on September 24. The 50-year-old rapper was diagnosed with an inflammatory disease called sarcoidosis in 2012.
When reached by the Huffington Post's Philip Lewis, Krayzie Bone's management did not confirm or deny the reports, asking instead for "privacy."
Regarding reports about Krayzie Bone's hospitalization

"At this time, we are asking for his privacy," and they appreciate the concern, his management says

— philip lewis (@Phil_Lewis_) September 25, 2023
As the news spread, tributes to Krayzie and acknowledgments of his outsized influence on rap and pop began to spread on social media. Posts came from his bandmate Bizzie Bone, who shared "Pray 4 Kray" on his Instagram Story, as well as LeBron James, Ice-T, Juicy J, and John Darnielle of the Mountain Goats.
Awful news… All my love goes out to the Homie.. I've known them since they first started.. And very recently performed with them in Detroit… Get well Krayzie 🙏🏽🙏🏽🙏🏽👊🏾 https://t.co/hFabcszzRv

— ICE T (@FINALLEVEL) September 25, 2023
been listening to pop music almost 50 years and can name on one hand the acts that came with a concept as fresh and original and distinctive as the Bone Thugs. true artists from day one. prayers up & speedy recovery to Krayzie Bone https://t.co/Uhrmb8M5xH

— The Mountain Goats (@mountain_goats) September 25, 2023
Krayzie Bone described his diagnosis in a 2018 video. "I was going on stage and I was coughing," he said. "It had gotten to the point where I was coughing in the middle of my verses and I was fatigued. And I was like 'something ain't right.'" Sarcoidosis can target different organs of the body, including the lungs, where Krayzie says he has been affected.