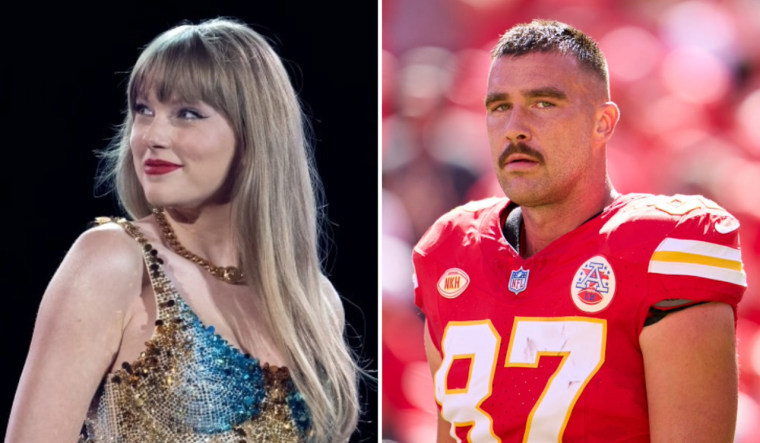 In the past week, rumors of Taylor Swift and Kansas City Chief tight end Travis Kelce's dating have gotten impossible to avoid. While neither the pop musician nor the football star have confirmed or denied the relationship, speculation grew when Swift was seen cheering the NFL player on at his hometown game at Arrowhead Stadium against the Chicago Bears, sitting next to his mom. In another clip, Swift was wearing a Chiefs jacket around her waist as she walked next to Kelce while leaving the venue.
In the midst of dating rumors swirling, Taylor Swift's fans are taking it upon themselves to teach others about the American sport.
"FOOTBALL EXPLAINER FOR THOSE CONFUSED," twitter user @holygroundsound wrote. "You have 4 tries (downs) to go 10 yards, if you do you keep the ball and the cycle repeats, and if you don't the other team gets it. You can score touchdowns for 6 points or kick a field goal for 3. That's basically all you need to know." But other fans still seem to be confused.
The news of Swift's purported new boo comes ahead of the release of 1989 (Taylor's Version), which is set to arrive next month. Earlier this year she was linked to The 1975's Matty Healy, though the two called it quits after roughly two months of dating.