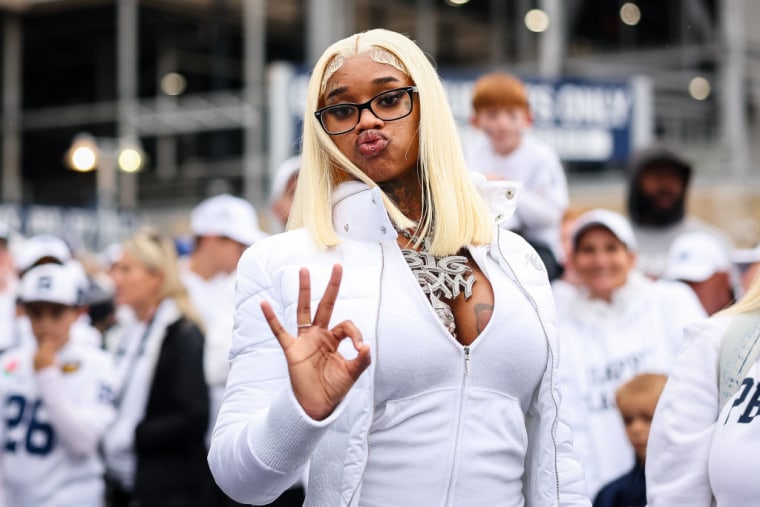 Issa Rae's Rap Sh!t, the Max comedy series that follows the City Girls-coded characters Shawna and Mia as they rise through the hip-hop ranks, returns for a second season on November 9. A week before the show starts Def Jam and Rae's label Raedio will release the soundtrack, which features original songs from the show's characters alongside contributions by exisiting real-life rappers. Sexyy Red is the first of those to share something from the soundtrack with "No Panties" streaming now. Check that out below.
"I'm happy that I got to work on 'No Panties' for Rap Sh!t, Sexyy Red said in a statement. "It's just me having fun on the beat and talking my sh*t. It's just like the show: the rap girls running this shit."
Rap Sh!t: The Mixtape (Soundtrack from the Max Original Series, S2) is out on November 3 and will feature new music from Rico Nasty, Kaliii, Maiya the Don, Enchanting, Cam & China and more. Sexyy Red's latest song, "Shake Yo Dreads," dropped earlier this month ahead of her upcoming North American tour.