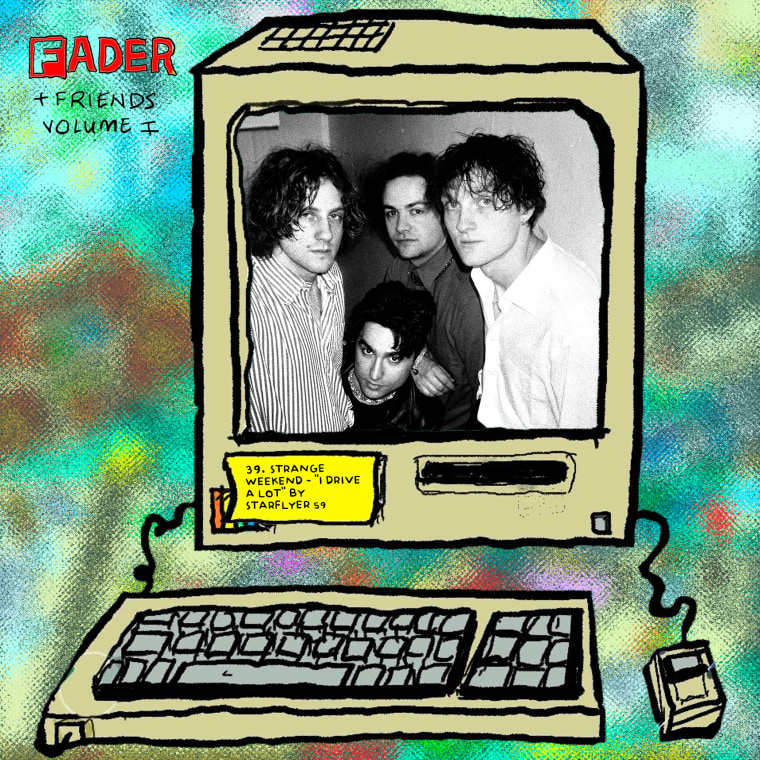 The FADER's transgender charity covers compilation FADER & Friends Volume 1 is out now, available exclusively on Bandcamp until December 1, 2023. 100% of the proceeds go towards the Transgender Law Center, Mermaids, and Rainbow Railroad. Throughout the month of November, we're speaking to the artists who contributed to the 44-song collection about the songs they covered.
The contribution from Philly indie rock group Strange Weekend is a song called "I Drive A Lot," originally recorded by Starflyer 59. Jason Martin's project has never gotten the look it really deserves, but Strange Weekend's cover shines the spotlight on an addictive, dream/Britpoppy banger built for soundtracking long trips to nowhere, with or without an automobile.
Listen to the song below and buy the full album on Bandcamp. Scroll down to read Strange Weekend on the original song and their cover.
What's your first memory of this song?
I think our first memory was when Oliver showed the band this song a couple years ago. Since then we've really gotten into the rest of Starflyer 59's catalog. At the time we were living in different cities, so the phrase "I drive a lot" became pretty relevant for all of us…
Why did you decide to record it as your cover?
We felt that it's a pretty special track while being relatively under the radar. It really worked in our style, speeding it up and splitting the vocals between Simon and Oliver. It's been translating to our live set really smoothly over the past year as well.
What does this song mean to you personally?
Driving is such a mundane thing and this song executes the nostalgic and despondent feeling of that really well. There's a line in the song that goes "When I'm all worked up, I think of friends of mine now thirty-five", it feels like a lot of people can relate to that in times of change and reflection.
What's another song you'd love to cover and why?
We're huge Pulp fans so we've always wanted to cover one of their tracks. "Babies" is a pretty perfect song lyrically and musically. Or maybe a Scott Walker track somehow. Something a bit different for us would be fun…