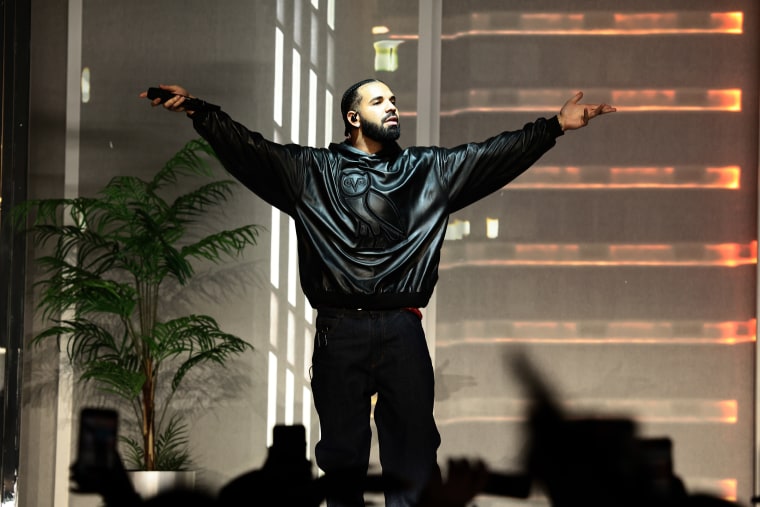 Drake has shared Scary Hours 3, a new six-song EP. The project, a follow-up to 2021's Scary Hours 2, was recorded after last month's release of his album For All the Dogs.
Scary Hours 3 can be found on streaming services under the title For All The Dogs Scary Hours Version. Lil Yachty, Conductor Williams, the Alchemist, Boi-1da, Vinylz, and Ovrkast are credited as producers, with J Cole appearing for a guest verse on "Evil Ways" (the duo's second collaboration this year after their No. 1 hit "First Person Shooter").
In a trailer released yesterday, Drake said that the new songs came naturally after a surge of momentum from the recording of For All the Dogs. "I feel no need to appease anybody. I feel so confident about the body of work that I just dropped that I know I could go and disappear for six months, a year, two years."
He continued: "But, you know, ultimately, it's coming to me in a way that I haven't experienced maybe since, like, [2015's If You're Reading This It's Too Late], where I feel like I'm on drugs. I feel like I'm in that mental state without doing anything."
Listen to Scary Hours 3 below on Apple Music and Spotify.