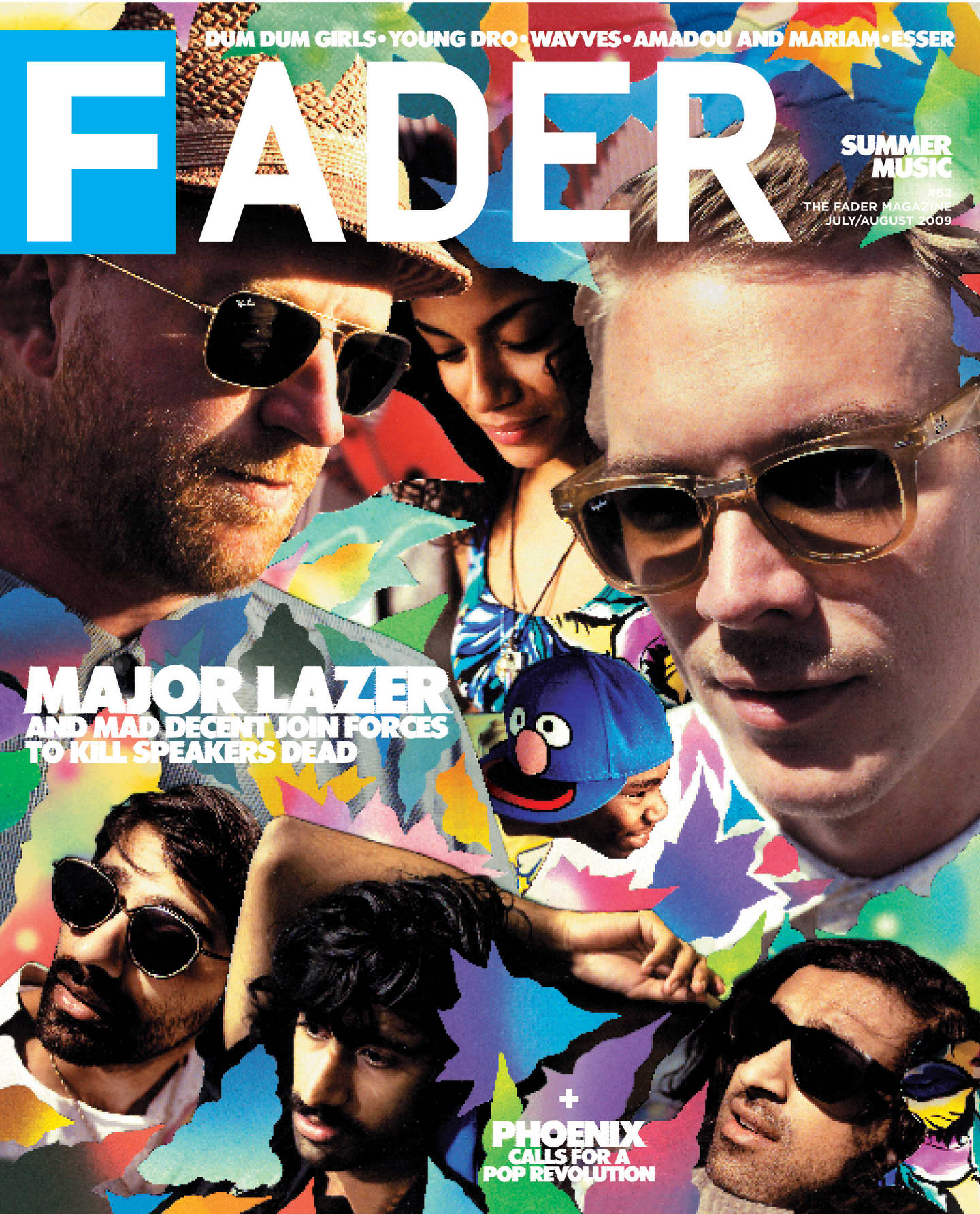 FEATURE: Major Lazer x Mad Decent Interview
Revisit The FADER's 2009 cover story featuring Major Lazer.
For The FADER's 62nd issue, then editor-in-chief chilled with Major Lazer and Mad Decent, giving them their first ever cover story.

Diplo owns a gun. He says so while peppering a clerk with questions about a very Rambo-esque semi-automatic at a gun store in Philadelphia. His gun, used for hunting with his family, is in Florida, not here at either his apartment or the enormous old mausoleum he uses as the headquarters for his record label, Mad Decent. Despite the two touchpads, Diplo is rarely in Philadelphia and is in the process of moving out of the very cheap apartment, which is currently crammed with records, sneakers, old magazines and years' worth of other crap. Being there is more like a weird sideshow for him than a trip home. Some guy with a ponytail wanders shirtless out of the back room. He doesn't introduce himself and Diplo says he doesn't live there.
We're in Philadelphia for a sort of one-day Mad Decent family reunion. Switch is here on his way to New York to finesse Amanda Blank's album and work with Santigold and the Beastie Boys. Maluca is up from New York City to work on new songs, DJ Sega is home in the middle of his tour with Buraka Som Sistema and the three brothers who make up Popo—Zeb, Hassan and Shoaib Malik—usually just crash somewhere within the limits of the City of Brotherly Love. Diplo's on a bit of a whirlwind leading up to the release of the debut album by Major Lazer, his dancehall project with Switch. It's been brewing for several years, stoked by a trip the two of them took to Jamaica, initially to make connections and write songs, that ended up being just one long party. After some bicoastal reconvening, they recorded with Busy Signal, Kingston's current fast rap champion; Nina Sky, Queens' summertime bubblegummers; Ricky Blaze, Brooklyn hyperspeed auto-tune wizard; TOK, longtime Caribbean smooth-chatters; Prince Zimboo, the Jamaican dancehall comedian and about a dozen other vocalists. The record is Jamaican at its heart—a number of tracks strongly root in the breezy sway of traditional one drop reggae, while some echo Jamaica's current obsession with dramatically futuristic riddims. Others share more in spirit than actual sound, like "Keep It Goin' Louder," whose pop was tailor-made for the Puerto Rican Day parade, or "Pon De Floor," a minimalist composition of space squeal and snare paired with Vybz Kartel's hard crackle. The album's diversity is its strength—fitting for the attention-deficient Diplo and Switch. Once jokingly referred to as an excuse to vacation in Jamaica, Major Lazer (visually represented by an anthropomorphized, military zombie mascot) has stretched into a nebulous outlet for their varied pop desires and unusually successful experiments.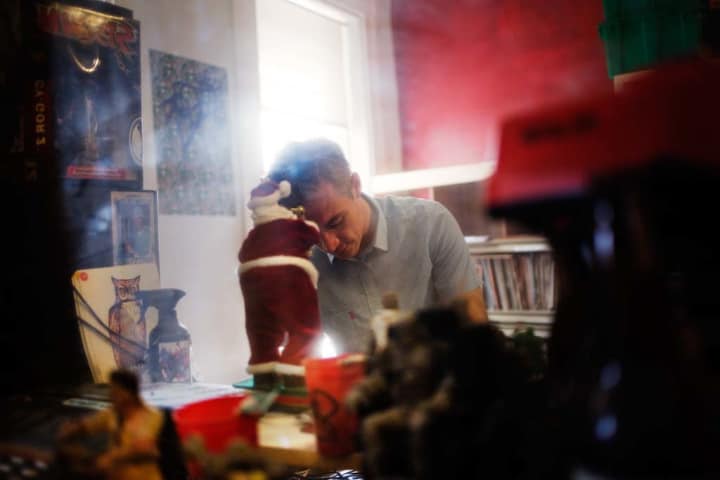 Or maybe that's Mad Decent itself. The label, which Switch recently officially joined as a sort of creative guru, has grown from Diplo's small vanity imprint to Philadelphia institution. Mad Decent's new vanguard of Sega, Maluca and Popo are a motley crew who, on the surface, make no sense together, but with a deeper scraping are wonky kinfolk. Diplo used to date Maluca, whom he met during karaoke night at 205 Club in New York, where she was then working as a bartender. She didn't play him her music until after they'd broken up. DJ Sega came to Mad Decent through longtime Philly staple Dirty South Joe. When Joe worked at the now closed Armand's Records, Sega gave him a demo and Joe passed it along. Popo met Diplo when they were in Georgia playing a show with Black Lips. They'd never met in Philly, but Diplo used to see them around the city, thinking the lanky and then-bearded Zeb looked like a Pakistani Ben Franklin. So what do an always blunted Baltimore club DJ, a fast-talking and feisty, percussion-loving Dominican singer, a trio of sloppy rock brothers, a soft spoken British-transplant genius with a warped sense of soul and a white guy who used to DJ rap records for money all have in common? Maybe nothing, but when they get together all the gaps are sealed. So, in honor of their reunion, we got some white wine, locked ourselves in the mausoleum's office and discussed what makes Mad Decent such a perfect family.
How important is the family vibe to making music together?
ZEB: With your family, you're just really comfortable, but also if you're fucking up, your family will tell you straight up.
Does that ever happen?
DIPLO: Yeah, like today when motherfuckers weren't putting their glasses away, their pizza boxes.
MALUCA: I cleaned!
DIPLO: The mausoleum's a halfway house for people that need it.
Has everyone recorded music here?
ZEB: The coolest thing we did here was when we recorded drum hits in the main area. We started doing single hits and Derek [DJ A] was playing around on the computer, just sampling our stuff.
SWITCH: It's not an "official studio" studio, like watching the clock, you've got to do it between this time and this time. It's important that you can just come and chill. It gets people out of making records in their bedrooms, having people around to be like, What do you think of this?
DIPLO: It's a teacher vibe here, trading secrets.
MALUCA: I think we all have our own very specific styles, so it's nice to be inspired.
What are your styles?
DIPLO: Freestyles!
DJ SEGA: Everybody is just basically being themselves as far as the music goes, and that's the vibe of diversity, because each and everybody in here got they own personality and it shows through their music.
Does Mad Decent work across genres? Because Popo, you guys are a rock band. Sega, what you're doing is playful, but aggressive, hard sounding. Maluca, your shit is like ESG, cowbell styles. Does that ever cause problems, the diversity?
ZEB: I remember the first experience where I realized the cross-pollination thing was going to happen. Wes was in his studio and we were messing around down here, and if he heard something that he liked, he'd pop his head out and be like, Oh that's cool. We haven't done it back to Wes yet.
DIPLO: I'm still waiting.
SWITCH: You're upstairs, sitting there watching the door. Someone poke their head in please!
DIPLO: The kids are smart now. They aren't like, I just want to be into heavy metal, I want to be into goth only, hip-hop only. They are subscribing to innovation. Popo, Maluca, Sega—we come from formats that are pretty strong, but we're trying to push the boundaries of what we're doing.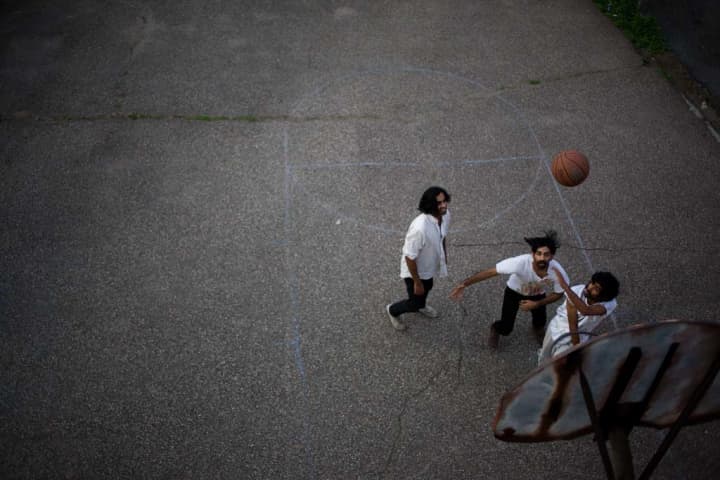 Does that come naturally?
DIPLO: When we worked on Major Lazer it was really hard to push it to be unusual. Every beat on there was like, How can we get this weirder without it totally falling off?
Is everything that comes out of Mad Decent weird?
DIPLO: Andy Milonakis' "Twitter Dat." That's not that weird, maybe.
SWITCH: There's the gauge, that's where the normality starts, Andy Milonakis singing a song about Twitter.
DIPLO: Everything else is pretty diverse. There's a whole culture for Natalie's [Yepez, aka Maluca] sound, the Latin diaspora kids doing something in between club and cumbia. She's the first voice from that whole vibe. She didn't know about that scene until she started doing it herself, but she fits in really well. She's the first face of that weird alt-space Latino thing.
MALUCA: I don't think it was something like, Oh my gosh, I'm going to do a whole tropical thing, but it was nice how everything came together organically. It's nothing like reggaeton. When you think of Latin urban music, that's what people automatically think, but it's totally different, totally weird. It's white kids, Puerto Rican kids, Dominican kids, black kids. New sounds, new rhythms, new people.
DJ SEGA: Diverse sound for a diverse audience.
SWITCH: That's why it fits in the Mad Decent thing, it's something with a twist.
It seems like Mad Decent is something, but with a twist on it.
SHOAIB: I think we're pretty classic. I don't think we're weird.
SWITCH: I think you're weird.
ZEB: I think, weird or not, there's a common understanding that everyone here is trying to do it as big as possible.
DIPLO: We're surrounded now by big star producers, we see their big houses. I still drive around in my red Jeep. We could have that, be really popping off, but it makes us work three times harder. We don't work with artists who were raised from birth to be pop stars. We have some grimy kids that are breaking and innovative. I'm happy as fuck that I'm making money and music. The fact that I don't have to live with my mom and work in her bait shop, to have a building of my own where kids can come and work on music, open-source, in Philly—I never imagined that happening. I thought I'd be homeless as fuck.
SWITCH: There's no traditional A&R structure where it's like, here's someone that we're picking up, here's our vision. It's more like, go do what you fucking want.
So Mad Decent is an umbrella. Is Major Lazer an umbrella?
DIPLO: I was fascinated by how crazy dancehall was, like Red Rat or Beenie Man. I felt like it was the punk rock sound to me, just heavy stuff. When I was 14 I was into that. I always felt like, as far as MCs, dancehall guys were way cooler to work with than rappers. They changed the record around in a different way. Dancehall is like the end of the line of mashing things up in a melting pot. It's like the end of the world, all the little influences—house, soca, oldies, R&B, jazz—it all ends up in Jamaica. They make something out of that nasty funky crap.
SWITCH: The culture in Jamaica, the music is such a big part of it. Everything has a soundtrack—politics, religion. It's the soundtrack of life.
DIPLO: We have good taste. We're not going to try to take what's cool out of it, absorb it, like a major label. We're trying to make it the best shit. We just want to make a new audience, for the kids that want to hear new things, new ideas.
You guys were nominated for a Grammy or won one?
DIPLO: I think I won one with the T.I. thing ["Swagger Like Us"], but they don't give it to you. No big deal, we'll get one this year.
ZEB: You guys lost to Robert Plant.
DIPLO: There was no reason for me and Dave [Taylor, aka Switch] to be at the Grammys, it was a fluke. I could bring my parents, that was the best part. With me and Dave, even with our weird ass ideas, we've been able to cross our threshold. I'm not going to start chasing something flashy. If we can get Sega to play Madison Square Garden, we'll be happy. But if he just jams and kills it every night we're going to be happy because we believe in him. He's a fucking monster. For us, Sega is Philly incarnate, Popo too.
What does that mean?
SEGA: I was born and raised in Philly.
DIPLO: We saw him play at Jams and loved the fact that he was doing something grassroots, throwing parties. Dave bought like ten CDs from him that night.
Philadelphia seems like a life force.
DIPLO: I always wanted to move out of Philly, but the fact that I stuck here was a blessing, because we could only develop this thing here. We couldn't do it in LA, couldn't in New York, nowhere but Philly.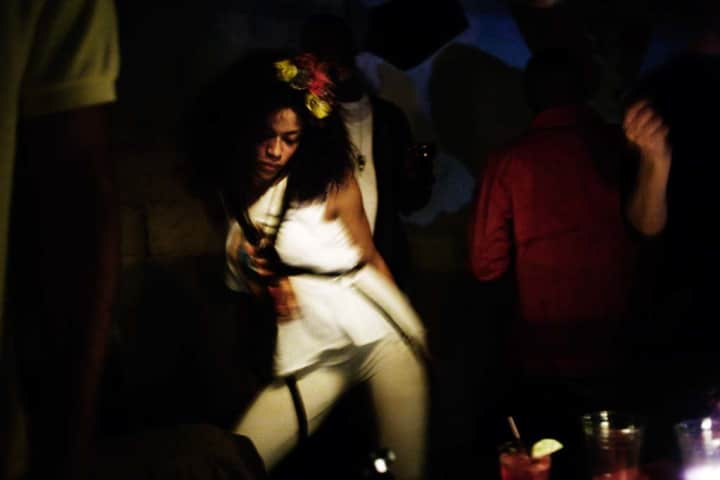 Tell me about the mausoleum. Why did you buy it?
DIPLO: I saw this place when I lived around the corner. As soon as it went on sale I tried to buy it. It was really dilapidated, the ceiling was falling,
SEGA: I was there. I seen the shit, they had none of this shit.
MALUCA: Did you take out a lot of loans?
DIPLO: I went basically broke, just fixing it with cash, job by job. When I first hired Derek, we had our shirts off, it was hot as fuck. He was like, I got a job with Mad Decent! The first guy to work here, just scraping the lead off the fucking walls with me. I think the poor dude got—what's that thing when your body is all scratchy? He got mad dry, where your skin's all fucked up.
SEGA: Eczema?
DIPLO: Yeah.
SEGA: I got eczema!
DIPLO: We just sat and worked, that was the beginning of everything. The biggest thing for me is that the people we work with have to take advantage of what we have. We're not gonna offer, "Yo, I can get you in the studio with Timbaland. You can write records with Kylie Minogue." We don't have this seedy way to entice people. All we have is this family environment.
And Sega can offer you a blunt on the roof.
DIPLO: Sega's got plenty of weed.
MALUCA: Getting to know these guys, I feel like we were the kids in high school that everything that we weren't supposed to do and touch, we did. I'm glad not listening is paying off now.
ZEB: Mad Decent doesn't feel like a fully developed idea yet. We're part of something that's budding.
DIPLO: It's like a galaxy that's just stardust and we're forming. How's that? Nah, it's like a blob floating through a sea that absorbs all the fucking people. We're not the old generation where segregation and racism was an ideal, we're kids that are open to everything. This is the most mash-up crew I've met.