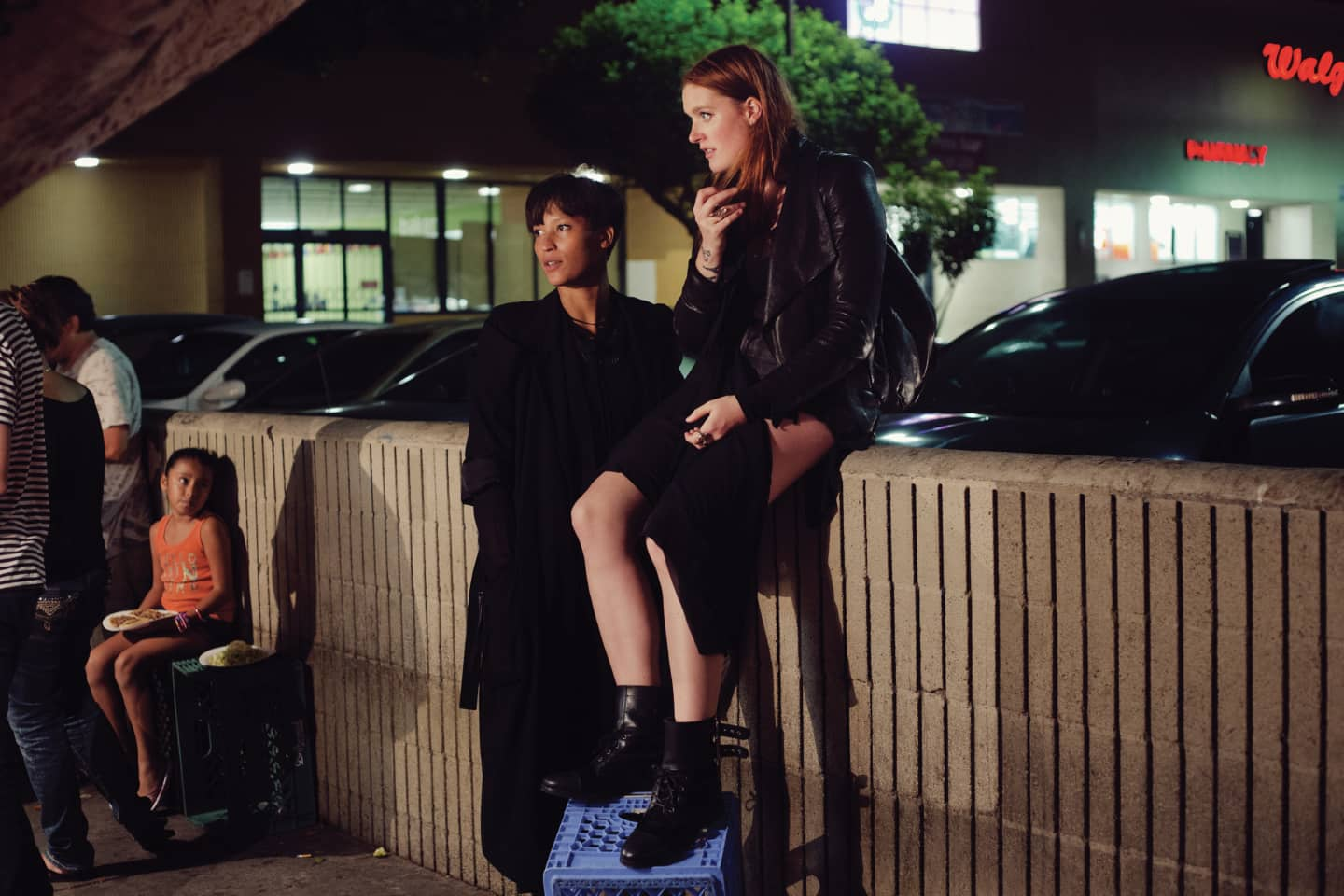 Caroline Hjelt and Aino Jawo are two enviably tall Stockholm natives—Hjelt with a soft burst of orange hair, Jawo with a brown, eyebrow-skimming bowl cut. Before they united as Icona Pop, Hjelt had spent a short stint writing solo music in New York, and Jawo had sung and played cowbell in a group with six guys. Both wanted to be frontwomen, and weren't finding success. They met when they were, in Hjelt's words, "down in the shit." Recovering from an accident that kept her leg in a brace for a year, Hjelt was dealing by throwing a lot of parties at her apartment. Jawo, just dumped, showed up to one of them, and the pair clicked immediately, and decided to start a pop group together that night. "We had nothing to lose, so we just gave it our all," says Hjelt, speaking over the phone during a recent trip to Los Angeles. They wrote their first song over a bottle of wine, and soon after started calling in sick to work so they could hole up in the studio. After moving to London in 2011, they caught the attention of French label Maison Kitsuné, followed by Atlantic imprint Big Beat, who released this past summer's "I Love It," their maniacally happy breakout single written by Charli XCX and produced by Robyn collaborator Patrik Berger. "We got so much energy from each other," Jawo says. "I guess sometimes it doesn't have to be so hard."
Onstage, they stand at opposite ends of a long table covered in drum pads and effects pedals. "Our goal is to have like a spaceship of electronic equipment between us," Hjelt says. They face each other for the majority of the set, triggering synth loops and pitching their vocals between slugs of drinks. Occasionally, one of them will turn to face the crowd, singing with her hands in the air as if leading an aerobics class. Anthemic choruses, sometimes as easy as the ba ba baaaa ba baaa on "Manners," their 2010 single later sampled by frat-rap duo Chiddy Bang, invite arms-around-your-girls participation, while a few tracks speak directly to the sorrow-curing high of cutting loose. "Ready for the Weekend," a loud-louder-loudest epic with relentlessly dropping bass, squeals its own thesis: The harder you go, the better you feel.
Much of Icona Pop's catalog—a string of EPs, to be followed by a full-length on Big Beat in 2013—is inspired by the gloom of love affairs gone bad, detailing stories of the boyfriend who always puts himself first, or who walks away without a decent explanation. But the cheerful keys and throbbing bass capture the kind of bittersweet joy than can arise when you learn to invest your emotions in the right place. "We love gorgeous men, and we want more gorgeous men in our lives," Jawo explains. "But we've been burned a lot of times. Whether you're a girl or a guy, you shouldn't put up with too much shit." More than the songs themselves—which, according Jawo, are meant to unearth "feelings you've been pushing away"—their alliance is proof that it's possible to attach yourself to someone without being diminished. And if Icona Pop's songwriting doesn't persuade people to rethink their relationships, Jawo says, at least they're dancing. "You can't be sad and dancing."
Icona Pop's Iconic EP and a collection of "I Love It" remixes are out now.
From The Collection:
GEN F