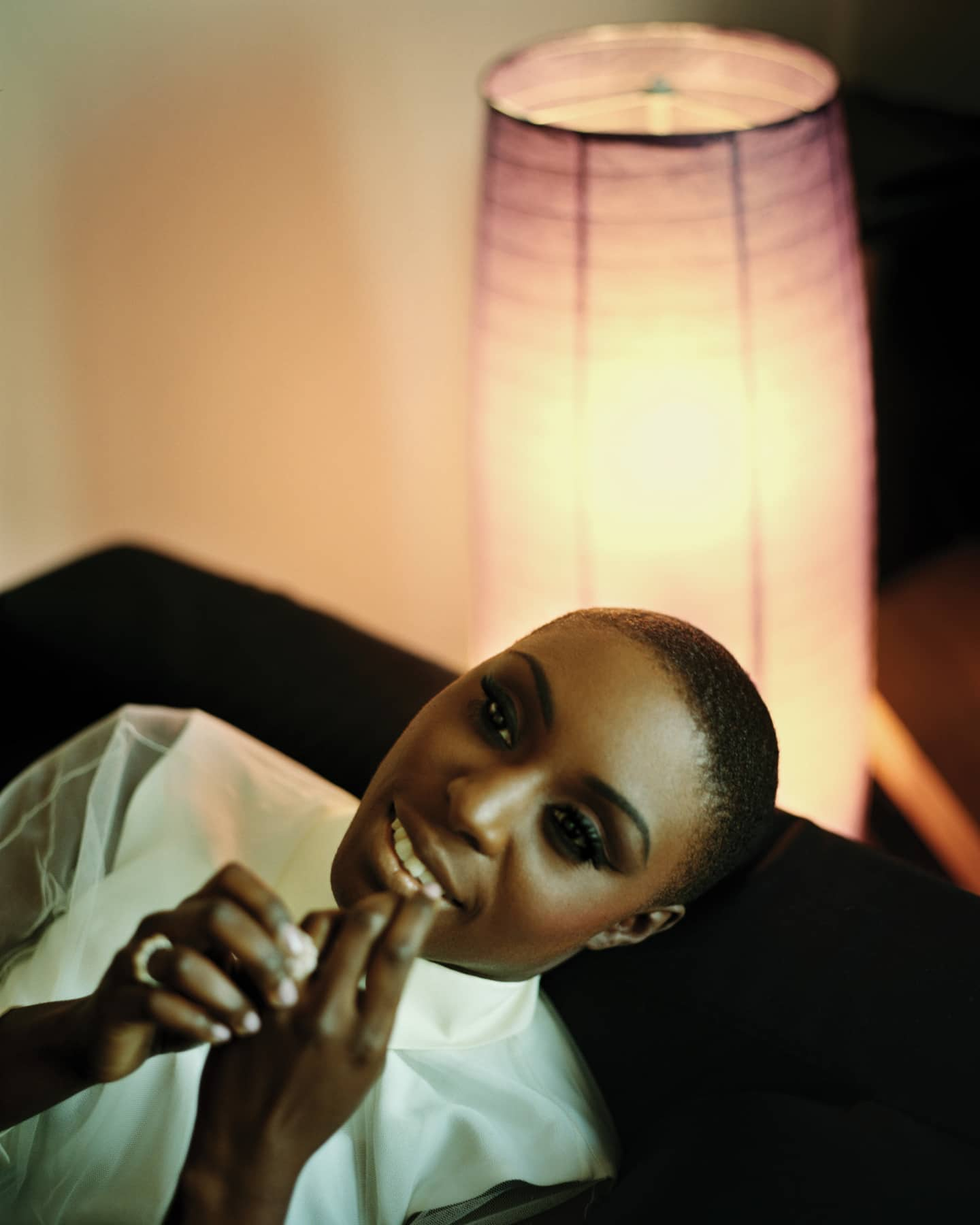 As a student in composition, British singer Laura Mvula found herself dissatisfied with the ugly dissonance of the modern classical canon. A lover of beautiful sounds, she found nothing to admire in a lack of harmony, and felt bad about it. "I had a sense of guilt in a way," she says. "Why do I want to write things that sound familiar, that you can sing back to me? I felt incongruous, as though I shouldn't be in a context where there was an orchestra. I think [my music] has almost been a response to that—a reaction to that time of feeling completely confused and isolated." Today, her work feels like a counterpoint to those feelings; its main undercurrent is boundless joy, which makes it feel simultaneously fresh and like a wholesome throwback. "We grew up on a lot of Disney songs," Mvula says. "The first time I heard my voice I was like eight years old, and I recorded myself on one of those toy recording little things. I sang 'A Whole New World,' and it was so bad. I cried so much." However much she's changed since then, it's easy to imagine her singing Disney songs today, just now in the actual movie.
Mvula has a brilliant voice. It sounds effortlessly velvety, especially when she layers it on top of itself, something she learned to do when arranging for her aunt's a cappella quintet, Black Voices. She continued working with the group until she graduated and was forced to earn a living. To stay close to music, she got a job as a receptionist at the Birmingham Symphony Orchestra, which was its own form of torture because the music was "literally all happening behind" her desk. Without the structure of school or Black Voices, she forced herself to use her free time to write. She formed a "neo soul jazz experiment" group that disbanded, and then took up GarageBand at home, recording the songs that would eventually appear on her debut EP, She, released late last year, and her first full-length, Sing to the Moon, which came out this March. "The songs that are on the EP and on my album come out of that time of profound frustration, because the job was one to six o'clock in the afternoon, so in the mornings I would be as proactive as possible, and I started doing these song sketches," she says. "You know, using my laptop and a USB mic and a little MIDI keyboard, which at this point strangely felt like I had real space and real freedom just to do me." The songs, which eventually led to a deal with RCA, are ebullient and classy takes on modern R&B.
Many of Mvula's creations feature bells, harp and timpani, a serendipitous aesthetic born out of the fact that she found those built-in samples in GarageBand to be the most workable in the sound bank. "I was just trying to make the best of what was available to me," she says. For the final versions, she made her way to a studio, upgrading from Apple's stock sounds to the real thing. The orchestral bombast gives Mvula's songs a brilliance that sounds straight out of old Hollywood. While her voice is clearly the star, her ability to envision such lush arrangements is what makes her songs so striking. It's unusual when a newcomer has not just a totality of vision, but the talent to see it through.
Laura Mvula's debut album Sing to the Moon is out now via Sony.
From The Collection:
GEN F