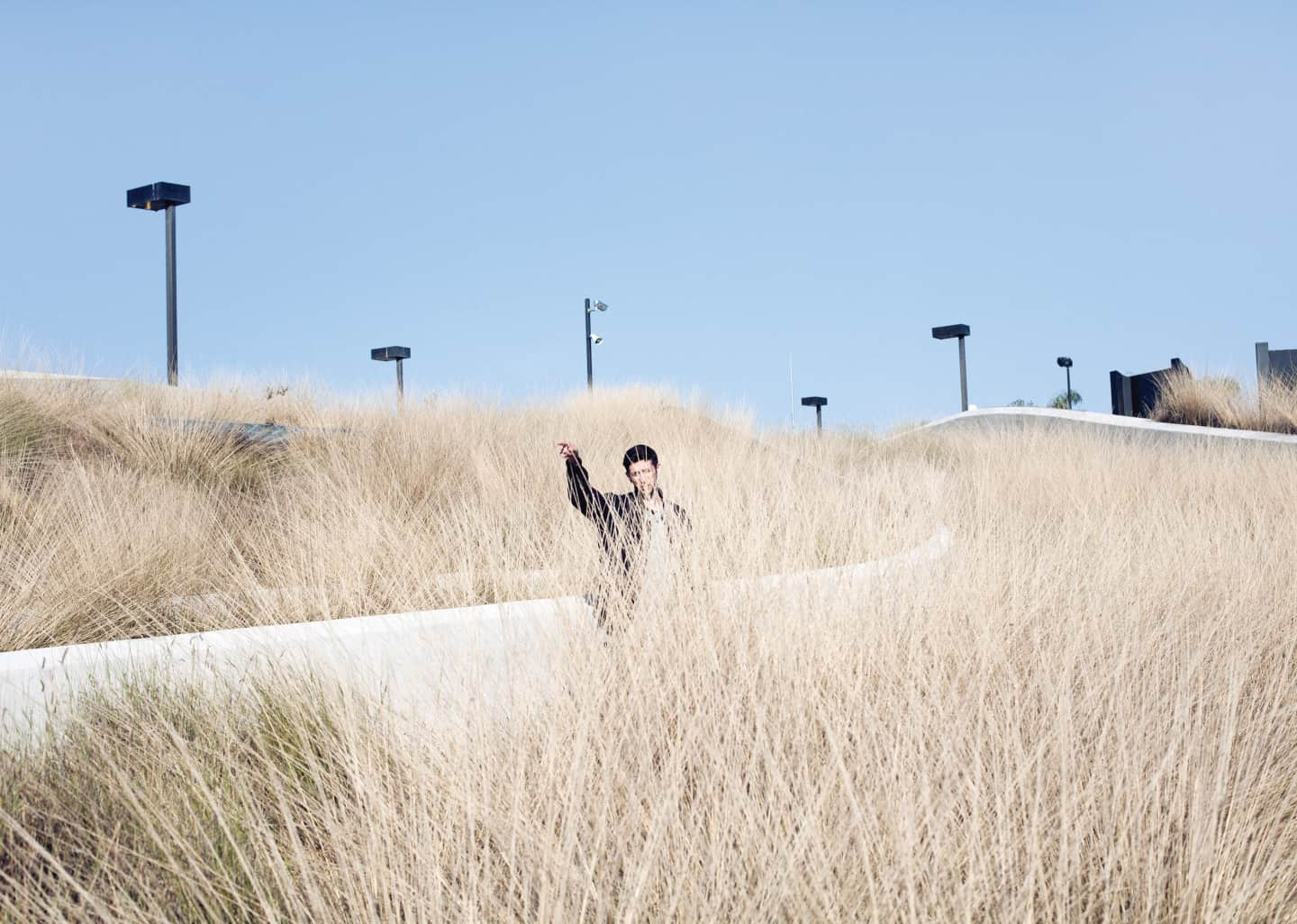 At the turn of this year, Shlohmo's dad asked him, "half-jokingly and half-mad," why he uses the same hi-hat on every song. Shlohmo said, "I don't know, dad. Fuck." Actually, it's an element of his music that he's contemplated a lot. Recently returned from his first Australian tour, the 23-year-old producer, born Henry Laufer, gets closest to explaining its significance when describing the music of tourmate Holy Other. "One of [his] songs has these snaps," he says. "It's such a time capsule of emotion: fucking really blunt teenage angst. I don't think anyone growing up when we grew up can not have an association with that sound. It's kind of like that for me with those hi-hats." For the Los Angeles-born musician, the device recalls a formative moment in his musical coming-of-age: the idiosyncratic, "half-time, double-time" storytelling of Timbaland-era R&B that soundtracked his childhood. Later, as a teenager, he experienced the experimental looseness of Flying Lotus' Los Angeles dance night, Low End Theory. Both have gifted him with an acute grasp of the emotional short-cuts of sonics.
Shlohmo's 2011 debut LP, Bad Vibes, saw him building beats from "layers and layers" of samples of recorded instruments and found sound. But on his new EP, Laid Out, he's stripped things back to "pretty much all synths and drum machine," and found a more affecting voice. Of the evolution, he says, "I can make stuff sound real and warm and earthy and whatever the fuck. I did that [with Bad Vibes]. But I think I'm going the opposite way: more stark, spaced out, just very blunt sounds." The EP is led by the strung-out ballad, "Don't Say No," featuring How to Dress Well's Tom Krell, a collaboration that makes perfect sense given their affinity for rawness. Then there's "Later," which uses a vocal sample that sounds like a warped violin, distorted to the point of incoherence and so desperately emotional that you can't decide whether to lean into or reel from the speakers. "That's my favorite feeling: devastating and wonderful at the same time," he says. "Like watching a train wreck."
Shlohmo
"Don't Say No Ft. How To Dress Well"
For Shlohmo, it's a feeling he sees as particular to his hyper-connected generation. "Something that I'm really interested in is the apathy and the futility in how we approach pretty much everything," he says. This sense of disconnection—fueled partly by an uncertainty about "what's actually running the world" today, partly a nostalgia for more confident times—resonates throughout Laid Out. It's there in the collision of his beloved hi-hat—sharp with shared memories of Timbaland's era-defining reign—with blunt-edged, brain-clouding bass. While he knows he's not the only one tapping into that wasted R&B aesthetic, the rich sonic narratives on Laid Out point to a producer on the cusp of being a skilled songwriter, with the sort of self-deprecating streak that keeps him second-guessing his own evolution. "Every three or four years there's a new renaissance of people who are good at representing their generation, and I think I just kinda came into place as one of those for the 1990s kids," he says. "Hopefully, I actually have an adept eye or ear and I can continue commenting on things with music but, y'know, people get old and shitty and don't know what they're talking about anymore." Still, if he continues sharpening his composition chops, there's a good chance somebody will be feeling nostalgic for Shlohmo's hi-hats one day.
From The Collection:
GEN F