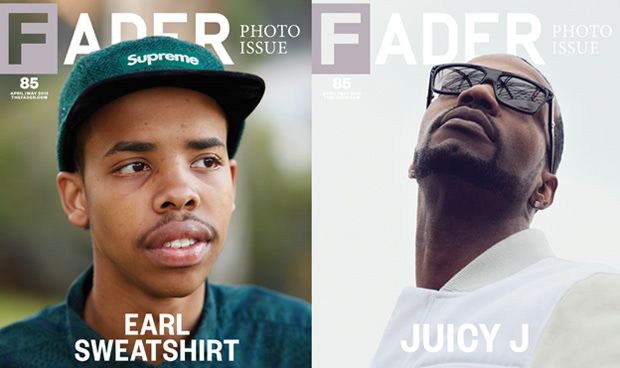 Highlights
Editor's Letter
Like a lot of people, I freaked out when I heard about the murder of Hadiya Pendleton. In January, Pendleton, a 15-year old girl, was killed by crossfire in Chicago while hanging out in a park about a week after she had been in Washington, DC, performing as a dancer at President Obama's inauguration. Pendleton's story just didn't make sense to me. And while it was not that I was not aware of the gang violence in that city, the tragic absurdity of her death stung sharply. How much worse would it have to get, I wondered, before it got better?
A year and a half ago, a teenage rapper from Chicago named Chief Keef came across my radar through the video for his song, "Bang." That song, loud, brash and undeniably catchy, ignited a national spotlight on Keef and the crew surrounding him. They liked to show off their guns in music videos, and Keef was not shy about the charges he'd faced for pointing a weapon at a police officer. Over the spring and summer of 2012, Keef and his Glory Boyz Entertainment crew began to take off, propelled by a new track, "I Don't Like," which had a raw video that FADER senior editor Felipe Delerme aptly described in an early story on Keef as being Larry Clark-esque, with a lot of shirtless teenagers with skinny dreads wilding out in a living room. Felipe went to Chicago last summer to write a FADER cover story about Keef, and he came back with mixed feelings. The music Keef and his friends were producing was in large part wildly compelling and, additionally, their newfound success as musicians kept them off the street. But no matter the heights they ascended to, the specter of gun's stayed with them. A few months after Felipe returned from Chicago, Keef, who by then had risen to national attention and signed to Interscope Records, found himself in prison on a parole violation. Pitchfork.tv had taken him to a gun range as the setting of an interview. Neither he nor anyone in his camp seemed to think there was anything wrong with this.
As a magazine about new music, by nature both our audience and subjects are young people. If young people are routinely shooting each other, and especially if it seems like young people who may be making music we support are involved, even peripherally, it feels important for us to report on their communities. Hadiya Pendleton's death underscored how mucked up everyday life must be for the young people in Chicago. We may endorse music with plenty of gun talk but we do not endorse violence. In neighborhoods besieged by bloodshed, it's inevitable that it will seep into its residents' art. It's complicated to be a fan. We've already showcased the music of Keef and his compatriots, so for our annual photo issue we decided to present another side of the same subject and dedicate an essay to young people in Chicago, all of whom, directly or otherwise, feel the effects of violence in their city on a regular basis. Any of them could be our subjects or our readers and, in that case, we're here to tell their story.