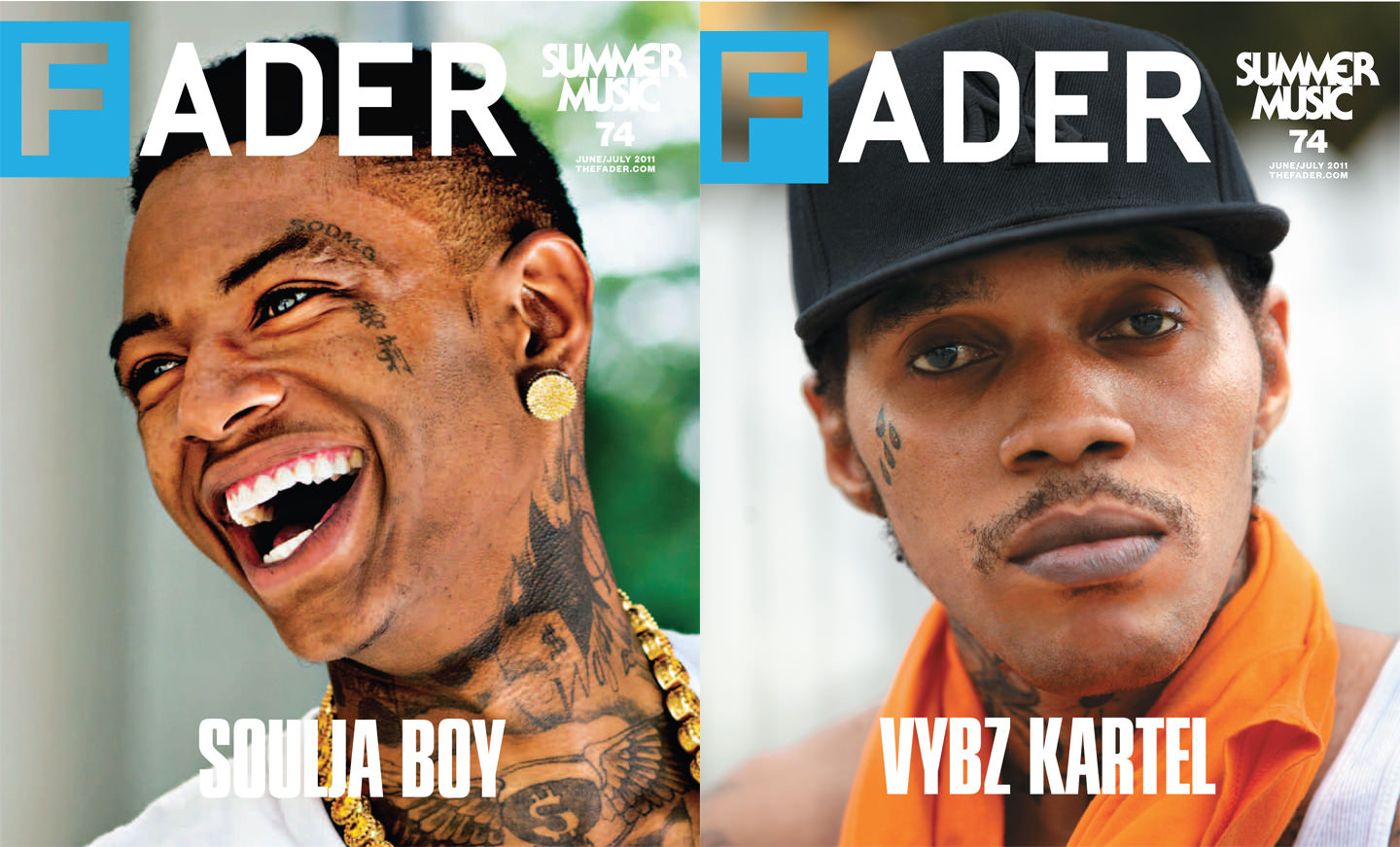 June/July 2011
Summer Music
Highlights
Editor's Letter
A little less than a year ago, I went to England for three days to ride around in the back of a van with four Californians and Guy Martin. Trash Talk, the hardcore band who graced the cover of FADER #70, are a wild bunch, thrashing their way through show after show. I was there to write about them and Guy was there to photograph. Though we'd never met in person, I was familiar with his work. He is a frequent FADER contributor, and we'd spoken on the phone and emailed routinely before doing this story. I tried to explain the mayhem inherent in a Trash Talk show and he said he understood. The first afternoon we shadowed with the band was a breezy one, hanging out in their rented East London apartment, eating Thai food, talking about girls. But later that night, when they hit the stage, easygoing Martin froze in shock. Usually a constant shooter, he dangled his camera at his side and watched the show in abject horror. Over the next two days, we traveled up the north and south sides of England with Trash Talk, and Guy acclimated to the wildness. By the last show in Southampton, he was in the pit with the band, readily photographing potential violence from inches away.
I had a late flight home the day after the last show, so we all decided to meet up for a last meal at Nando's, the ubiquitous UK chicken spot. Across a big table, family-style, Guy spoke of his experiences photographing the war in Georgia, of embedding with young Russian Cossack soldiers. He was so mellow about it that we were all shocked. I'd known he'd been in dangerous situations, but the ease with which he addressed it was dumbfounding. Later he told me that Trash Talk shows felt more dangerous than any battleground he'd been on. Months later, we found out that wasn't true.
In April, Guy was gravely injured while photographing a firefight in Libya. Two of his colleagues, photographers Tim Hetherington and Chris Hondros, died. Another, Michael Christopher Brown, escaped mostly uninjured. According to Facebook updates and The New York Times, Martin's health was touch-and-go from the start, and he struggled through a six-hour vascular surgery. But he was eventually stable enough to be moved to a hospital in Malta and then back home to the UK. Somehow, blessedly, he's okay.
I saw Guy twice after the Trash Talk story, once again in London working on FADER #71's James Blake cover story and then again this February for a few days during a conference in Oslo, where we shared a hotel room a few days after he'd returned from covering the uprising in Egypt. He was quiet then. It seemed as if he'd had seriousness stamped into him (despite the headiness of his subject matter, he's normally a bit of a goof). Our last day there, he disappeared. When he returned late that night, he said he'd been out on a ferry, walking around in the trees. I guess he just needed some quiet.
I really admire Guy. I also really like him. He, like many of our subjects and contributors, has found a way to easily traverse so many worlds. His chameleonic quality, though often exhibited in milder stakes, is what I hope FADER captures. We've run photo essays by Peter van Agtmael of Iraq and Afghanistan, by Krisanne Johnson of young black women in the US diagnosed with HIV and AIDS, by Dana Popa of women in eastern Europe who escaped sexual slavery. We've also let Lykke Li talk about love, Odd Future talk about Arizona Iced Tea, Wiz Khalifa talk extensively about weed. The world's a big, gnarly stew. It's a blessing we're able to cover it, but a tragedy that it's sometimes so treacherous. Rest in peace Tim and Chris. Guy, I'll see you soon.
MATTHEW SCHNIPPER