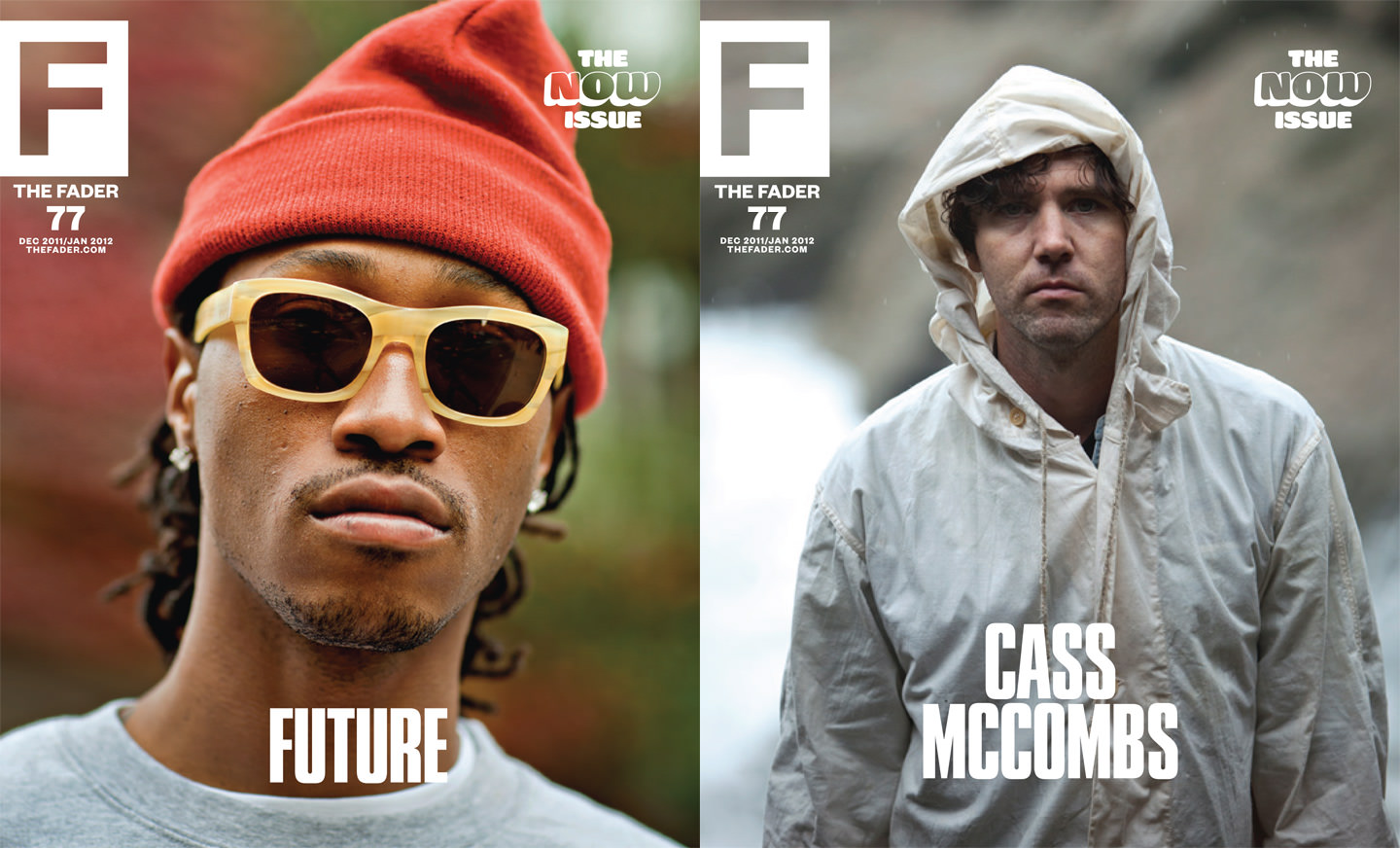 Highlights
Editor's Letter
A couple of years ago, Charles Hamilton was on the cover of the Now issue, FADER's annual, year-end look forward amidst many other publications' navel-gazing looks back. Hamilton, who in 2009 had heavy buzz and promise, had a hard time harnessing his considerable charm and skill to amount to any sort of career, and eventually dropped out of visibility completely. The low point before that disappearance was a YouTube video of him getting punched in the face by a woman he was sparring with in a rap battle after he intimated they'd had unprotected sex.
At the release party for the FADER issue, Hamilton rapped and played a pink Hello Kitty guitar, flailing on the ground. The room was packed; the show was terrible. I watched his performance from the balcony along with a handful of other people, one of whom was a rapper who, not knowing I was an editor, lamented loudly to his manager that he was pissed he did not yet have a FADER cover. In the years since, that rapper's career has drastically overshadowed Hamilton's, though he has still not been on the cover of our magazine. Harnessing buzz into fame is, at best, an inexact science. It's also one we have only half an ear to. While it's not our goal to cover overly obscure artists, we're equally disinterested in covering mediocre, ubiquitous music. Something people like to ask us at The FADER is where we find all this stuff. At that point, I always wish I could introduce them to my friend Simon, whose favorite music was made in the '50s by an Ethiopian nun in Germany. It's brooding, solo piano pieces. He's discerning. The most well regarded tastemaker I know just spent a very long time living at his parents' house. A lot of highly informed people regard their taste as immutable fact. It isn't. Sometimes, if I'm on the fence, I ask my twin sister what she thinks about bands. She's a social worker in Vermont and loves Katy Perry.
What's going to happen in 2012? I have no idea. I can guess. I hope Obama gets reelected. I hope someone gets Joan Didion to finally eat something. I hope the little girl who lives upstairs from me stops wailing so loud every morning at 8AM. I hope Future becomes as popular as he deserves to be. I hope Cass McCombs chills out on the substances. I hope Don Trip makes enough money to take good care of his son forever. I hope Nguzunguzu and Beautiful Swimmers DJ my 30th birthday party. But at least I know if they're not available, there will be something new to love by August.
MATTHEW SCHNIPPER