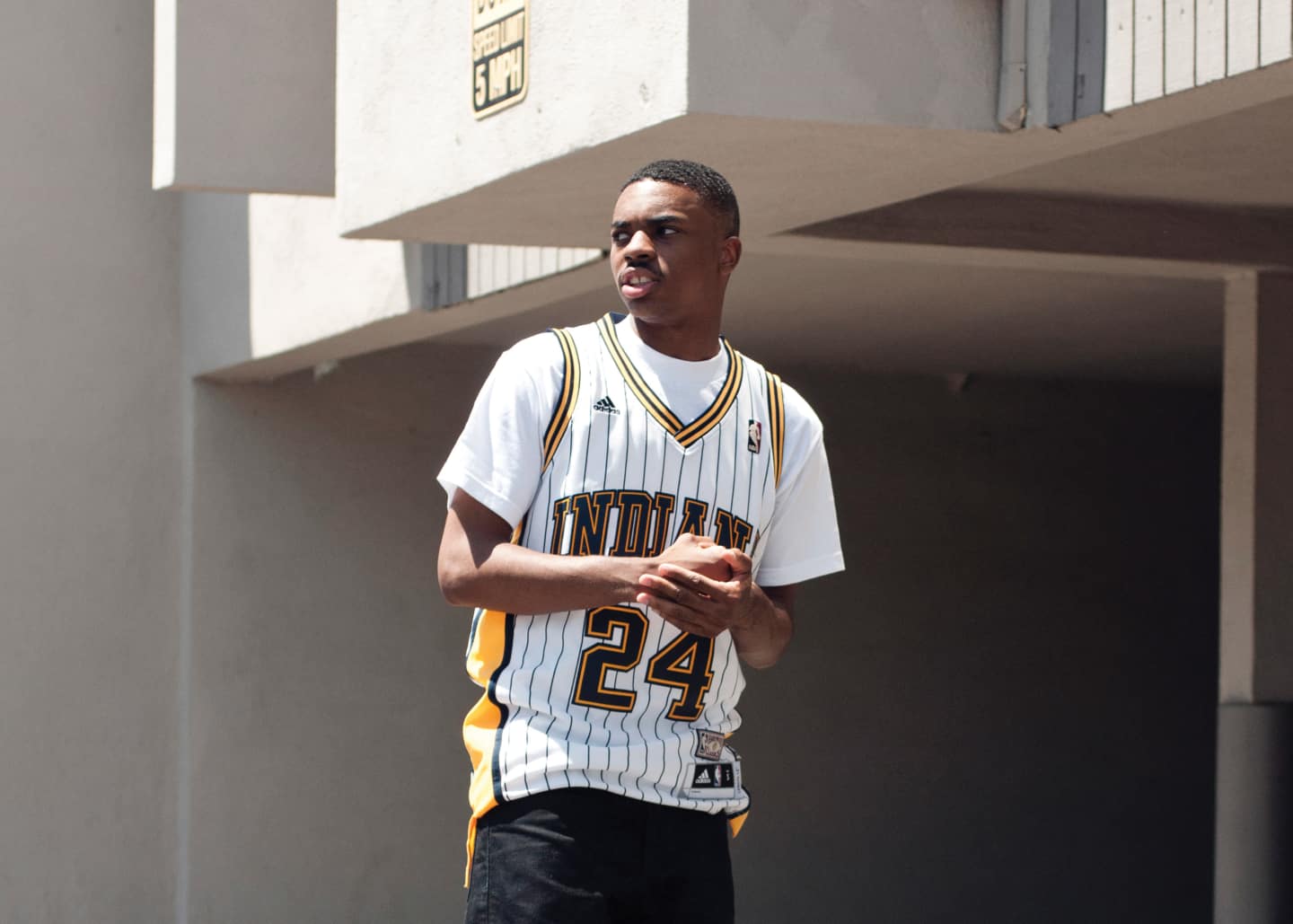 GEN F: Vince Staples
"I ain't really trying to microwave my shit."
From the magazine: ISSUE 88, October/November 2013
Vince Staples speaks about rap as if it were something he tripped and fell into. After a chance meeting with Odd Future engineer Syd tha Kyd, Staples netted a guest spot on Earl Sweatshirt's 2010 debut, EARL. As Odd Future blew up, with Earl tucked away at a Samoan school for at-risk youth, Staples began to draw interest from the absent rapper's rapidly growing fanbase. "They were looking for people who had associations with Earl, and it came down to me." But Staples is more than just a placeholder. His music imbues the caustic nihilism of the Odd Future ethos with a voice that sounds inherently more mature, delivering fatalistic dispatches and classic gangsta rap gun-talk in a way that's simultaneously world-weary and smooth.
Staples hails from Long Beach, home of old guard West Coast rap luminaries Snoop Dogg, Nate Dogg and Warren G. "It's suburban, but it's considered one of the ghettos of Los Angeles," he says over the phone from home. His rough-and-tumble upbringing colored releases like 2011's Shyne Coldchain Vol. 1 and Winter in Prague, last year's collaboration with producer Michael Uzowuru. Both mixtapes offered 20-minute blasts of bleak but airy street rap. Money comes and goes/ The money's low, we run in homes, he says on Shyne Coldchain's "102." The Odd Future association brought a modicum of name recognition, but Staples still struggled to turn a profit off of music. "Rap wasn't bringing in any money," he says, "so rap was always secondary to my family's security." He seemed content to eke out a normal life with rap as a hobby, releasing fleet mixtapes whenever he came upon the right beats and popping up at the occasional live show.
Vince Staples
"Guns & Roses (Prod. Larry Fisherman)"
This year, Staples' career gained considerable momentum thanks to the return of Earl Sweatshirt and the machinations of Mac Miller, a magnetic force in the SoCal hip-hop scene since moving there recently. One day, Earl brought Staples along while he was recording in Mac's Sanctuary home studio, and the California transplant immediately took a liking to the Long Beach MC. Mac had begun to dabble in production and, identifying with Staples' plight as an underrated and underused talent, set about regaling him with a spate of hypnotic, ephemeral instrumentals. "People weren't really taking Mac seriously as a producer," Staples says. "It's the same way they look at me as a rapper." In June, the newfound duo released Stolen Youth. It's Staples' best release, distilling the somber stories of his earlier work into a half-hour of increasingly confident, always capable lyricism. Staples guests on Earl's debut album, Doris, as well, most memorably stealing the show with an ice-cold, streetwise rejoinder to Earl's verses on the single "Hive": Tools hit like pool sticks, the way I cue shit/ If this was '88, I would have signed to Ruthless.
And so, after a push from famous friends old and new, who provided competition to sharpen his songwriting and access to a national audience, Vince Staples is finally glowing under the spotlight he deserves. "I'm just out here trying to make the most out of this opportunity," he says of the recent windfall. Though Staples declines to comment, the liner notes to Doris reveal that he has signed to Def Jam. He remains humble—a quality that has surely helped him win supporters—and seems like he'd be just as content with a more slow-simmering advance. "I ain't really trying to microwave my shit," Staples says, patiently.
From The Collection:
GEN F