Tinashe Wrote J. Lo's "I Luh Ya Papi"
"It was 'I Luh Ya Nigga' at first. They switched the swag up a little bit!"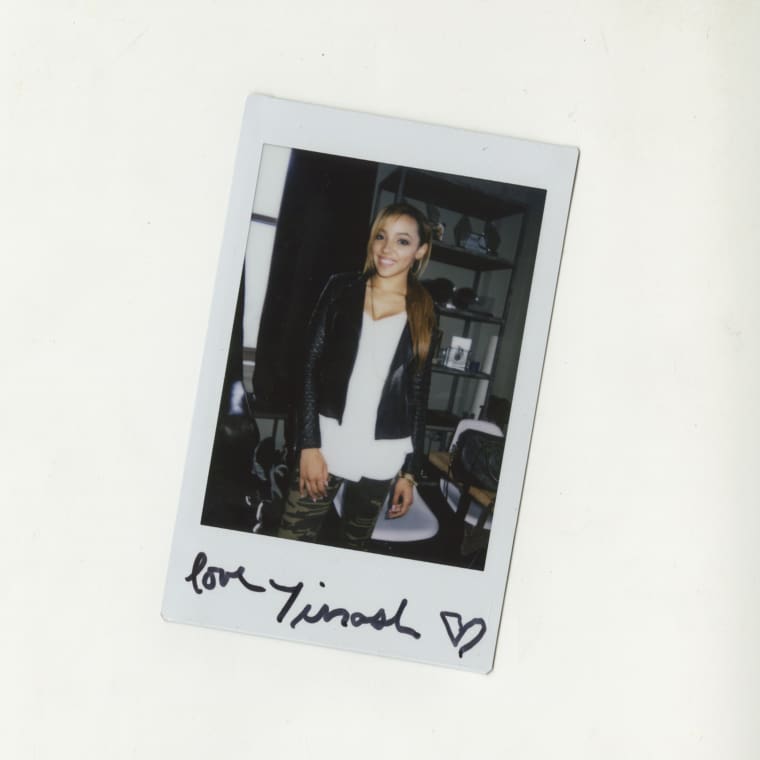 We knew we liked this song for a reason. This past Tuesday, the morning her debut album Aquarius hit stores, Tinashe rolled through the FADER, doling out big hugs and dimpled smiles to the whole office. During our lengthy chat, she told us about an early album session with producer Detail that birthed what she thought was her first single, but ended up the catalyst to J. Lo's 2014 comeback.
"It wasn't 'Papi' at first, it was 'I Luh You Nigga,' like, I luh ya luh ya luh ya nigga. They switched the swag up a little bit!" Tinashe says with big rolling laughs. "It was intended for Aquarius and everything. Then Detail was in a session with J. Lo and he played her the track, because you know these producers sometimes, they're like 'Yo, lemme play you my hot shit!' I guess she obviously really liked it, and she cut her version. One day Detail calls me and is like 'B-T-dubs, J. Lo is singing that song.' I didn't believe it at first, I thought he was just not trying to give it to me for some reason. I was like 'J. Lo does not want that song, she's not gonna sing that.' And then it came out. I guess she wanted it."
An OG diva lightly flexing on a budding star might sprout sour grapes, but the wide-eyed young singer took it as dues paid. "I wasn't tripping on it too much. I really roll with the punches. A lot of things happen for a reason. Timing always is perfect, even when you don't think it is. I clearly wasn't meant to have that song. Who knows, "2 On" might not have existed if I had it." Go cop Tinashe's excellent debut on iTunes, and check back for our full Q/A with R&B's sweetest new voice.