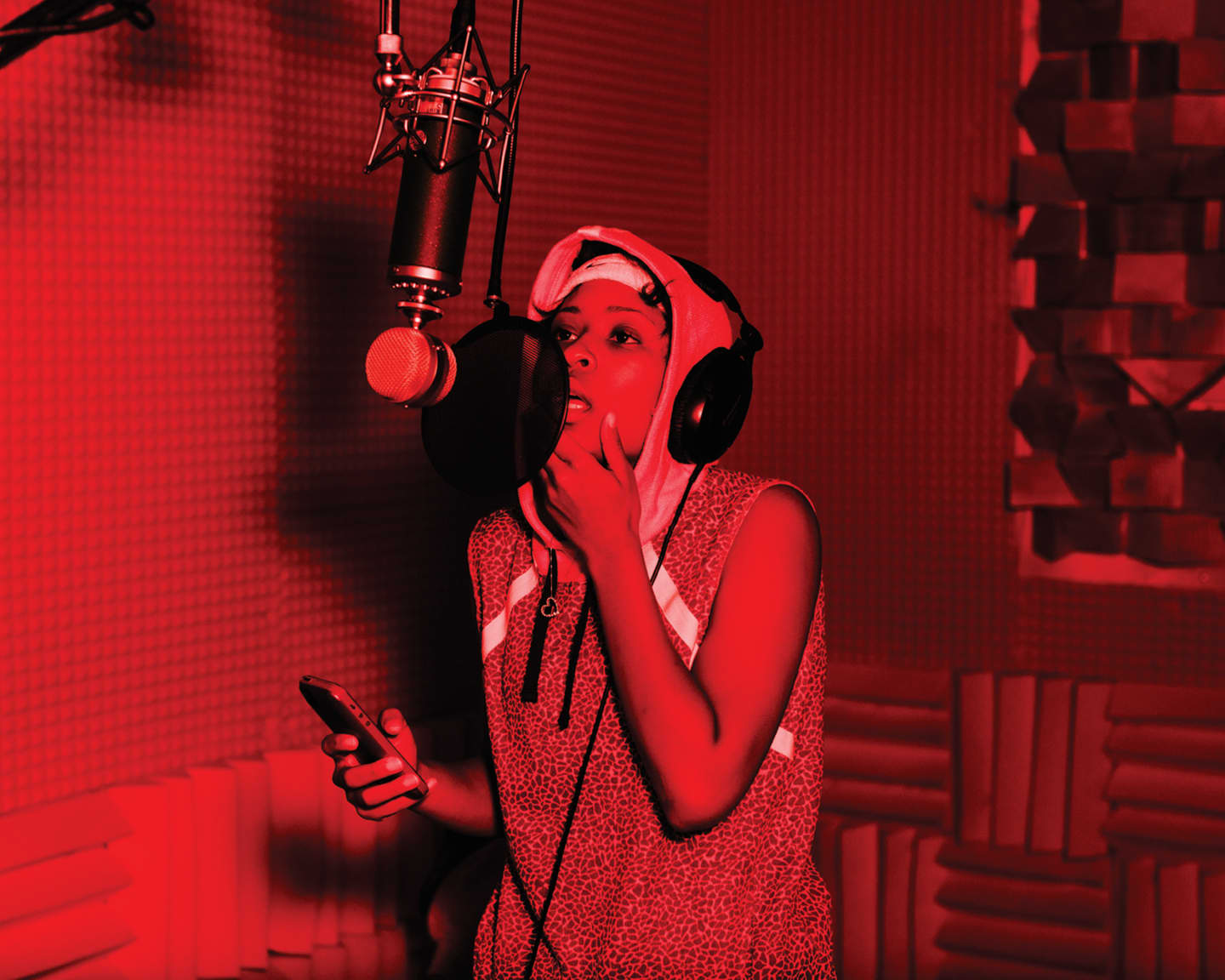 Will DeJ Loaf Like Being Famous?
In this week's GEN F, a godly voice from East Detroit braces to ride her runaway hit.
DeJ Loaf is buried in the backseat of an Uber SUV, hidden under heart-shaped tinted frames and a five-panel snapback covering tight curls. We're snaking through Times Square traffic, on our way to the studios of Power 105.1, where Dej is scheduled to appear on DJ Clue's mix show, capping off an afternoon of interviews, meetings, and shoots. "I ain't eat all day," she sighs. "I'm so tired." She peels the plastic off a newly purchased iPhone 6 and tests its resolution by watching a video Lil Durk just sent her. It's for a remix of "Try Me," the song that's changed her life and that everyone wants a piece of. "Young Thug said he wanna do a EP with me," she explains without a hint of hubris, her voice as thin and light as it arrives on record. "I'm not in it for the politics or label shit. We gon' make good music." Just then, her manager, Detroit Charlie, starts barking hardball negotiations over the phone to her lawyer: "So for every dollar, she would get 15 cents, and he would get 3 cents?!" DeJ Loaf pulls her hat lower and sinks a little deeper into her seat.
Whether she's game for it or not, the 23-year-old from East Detroit must now answer to the artists, A&Rs, and agents clamoring to lay claim to her rise. Columbia has signed her to a major-label deal, but that's only the beginning. Her aforementioned breakout, "Try Me," a shimmering yet grimy street anthem where her baby-soft melodies make familicide sound romantic, has racked up millions of plays, coast-to-coast airplay, and countless cosigns, from the likes of Drake and Wiz Khalifa. "I hear it all the time," she says. "'It's your voice, it's your voice.' It's just a melodic thing I do with it. I don't want to sound like other people." She describes herself as shy and, despite preferring jeans and Jordans to a maxi dress, hates being labeled a tomboy. Still, when the video for "Try Me" debuted, her social accounts were flooded with female adorers. One commenter confessed, "I've never thought about being with a girl until I saw you." "Girls like me; I don't like girls," DeJ tells me with a sheepish smirk. "I just like to dress comfortable and fresh. I'll put the sexy shit on, put heels on—you'll see different flavors."
While her newer, more widely known material suggests an exterior hardened by growing up in Detroit's Fairview Manor complex, a self-released 2012 mixtape called Just Do It provides a glimpse at a young girl still trying to find her place. "I was a good kid from the projects," she says. "I was the kid who went to school. I didn't do bad stuff, I was just around it." Throughout that tape, the middle child of three raps about her family obsessively, from losing her father to gunfire when she was 4 to discovering her grandma had relationships with women. She even serenades her mother on a track called "Mommy I'm a Princess." "I was putting all my business out there," she laughs. Things got tougher after she dropped out of college. "When I made 'Try Me,' I was in a bad place. I was trying to decide whether I was going to keep doing music. I didn't have the right resources to do it. My money wasn't right. I had just quit my job—I was cleaning floors for Chrysler. Y'all got Chrysler?" she asks genuinely, a testament to how thoroughly the Motor City panorama defines her worldview. On-air with DJ Clue, she'll describe New York as "too busy," exuding a calm that draws in anyone nearby. "If I was to make a song right now, it would be about how tired I am," she jokes. Unfortunately, her day isn't over just yet.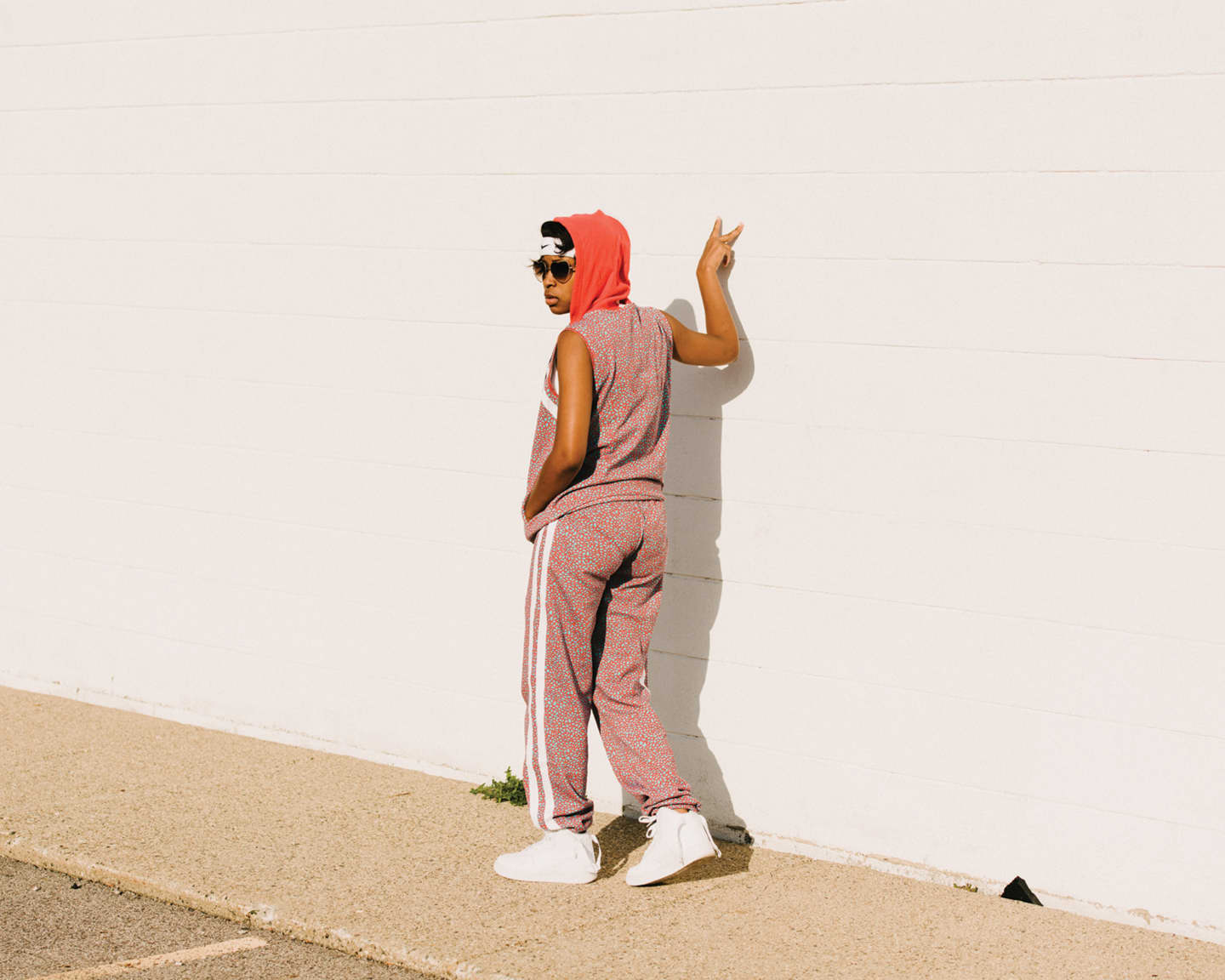 From The Collection:
GEN F