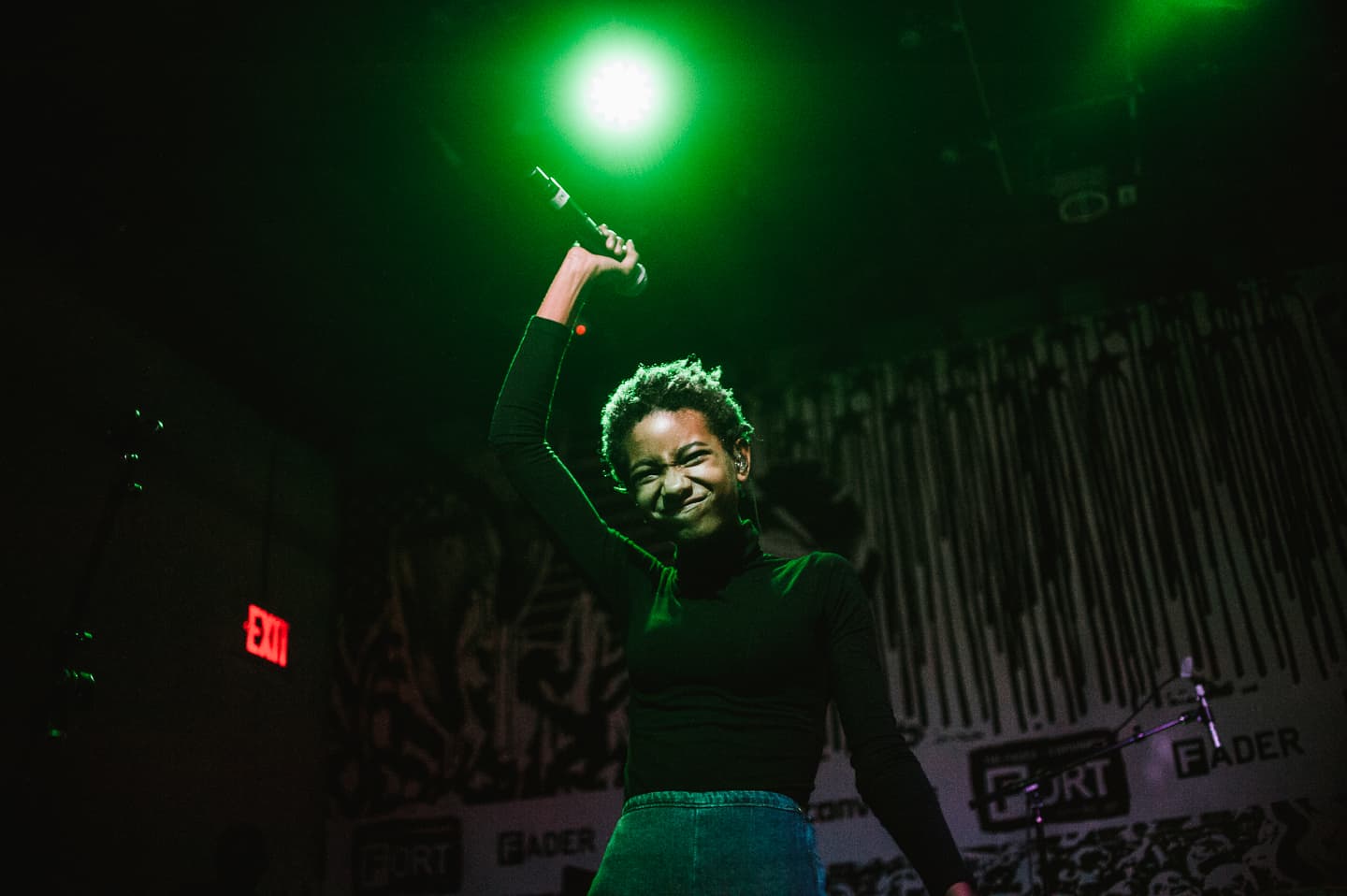 Browse Photos From The FADER FORT Presented By Converse Day Two
Live photos from Friday night featuring Willow Smith, Cam'ron, and more.
Last night, the NYC edition of The FADER FORT Presented by Converse returned for round two. After tight sets from Spookyland, GEN F rock bands Adult Jazz and TOPS, Sir Michael Rocks, and George Maple, 13-year-old soul singer Willow Smith took the stage. Her new project, 3, features guest spots from TDE first lady SZA and her big bro, Jaden, and BOTH of them surprised The FORT crowd last night to bring those collaborations to life. If you missed the moment on the Dell I Intel-powered livestream, which broadcasts here on TheFADER.com, you can catch video highlights of Willow's set—which included a pretty amazing rework of "Whip My Hair"— right here. Afterwards, just before we wrapped day two, there was one more surprise: Cam'ron. While bopping around Converse Rubber Tracks to a decidedly classic-sounding Cam set—sipping on crisp Budweiser, or ice-cold vitaminwater® or, maybe, a late-night Avion tequila cocktail—we really didn't want the show to end. Good thing we've still got Saturday.