Atlanta's top-tier producer is juggling Young Thug tapes, solo albums, and more—we've got our download fingers ready
Atlanta prince Metro Boomin DJed last week, as he's been doing more and more lately, at The FADER FORT Presented by Converse. When he came on—and no shots at whoever was before him because it would've happened to anyone—it felt like the tile floor was traded for a trampoline and the roof lopped off the building. He played only fun songs, and seemed to be having fun doing it; he cut the bass at one point and yelled into the mic that he was Facetiming someone video of the crowd.

At 21 years old, Metro's not only one of the best rap producers working in Atlanta but one of the most promising, long-term. He's made the right connections—top tier songs for Future, Young Thug, Wiz Khalifa, Migos, iLoveMakonnen, Gucci Mane, YG, Travi$ Scott—without boxing himself in with a meme-and-done sound. During one of his recent visits to New York, we talked about his new projects and the life he's leading along the way.
You've been DJing in New York a lot. Is DJing fun for you? I think it's because my whole life I always liked to play songs for a lot of people. At parties in high school, I'd plug my shit in and keep it going. Even at school sometimes, if there was a basketball game I'd play the music before it. One of the things I love about music and making beats is making something and watching someone's reaction, knowing you can do something to manipulate the way people move or act. That shit is crazy. That's really why I love the shit, that's like the main reason. With DJing, it's like a high. And I like jumping around and dancing anyway.
Do you DJ much in Atlanta? Nah. That's why it's crazy: when I'm in Atlanta, I'll be at home or in the studio. When I leave, that's when I do all that.
I know Sonny Digital just produces out of the room. You do that too, right? Yeah. "Tuesday" was out the house. All that shit. That's one of the best ways.
Do you work in "proper" studios? Me and my engineer, Alex, we're mixing the Metro Thuggin project, and we go to the studio. When you're mixing, you've gotta have it sound right, so you get the studio monitors to properly mix it. So yeah, of course.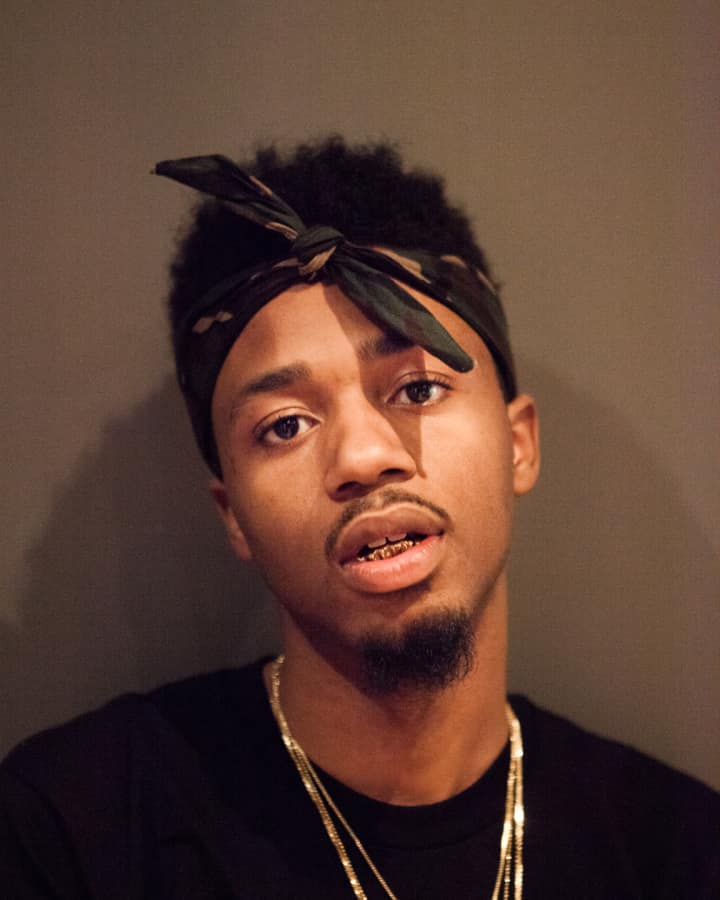 "That's how I try to help people: forget all the shit they teach you at an art institute and go with the music naturally."
This big dance producer Porter Robinson told me he did his album mix on earbuds. I know some people do headphones, but earbuds is crazy. In high school, for two years, I made all my beats on earbuds. I'd just guess, so the frequencies would be all off. That's why my mixes have gotten better. I always used Skull Candy earbuds. They sounded good, they had the bass. I'd make beats and think, "Oh, that shit sounds hard," but then I'd play it somewhere and the highs would be too loud. But it ain't nothing for you to do with your beat. A lot of the stuff we all do, as far as the beats, is sonically, technically wrong and distorted. I just feel like it sounds good. That's how I try to help people: forget all the shit they teach you at an art institute and go with the music naturally.
How's your stuff technically wrong? Like, how our beats will hit hard, when you make them they'll peak and be in the red. People at music school will teach you never enter this, or stay below that—I say let that shit fly, bruh. That shit's hard. You might not need to always do it like that, but whatever sounds right is right. You can't just go off a rulebook.
So is Metro Thuggin actually coming soon? It's really at the end of mixing now. Just fine tuning and making sure everything's perfect. Once you put it out, you can't go back, so it's just little things like that. It'll be out soon just for the simple fact that I don't want to keep people waiting. As a fan, I find that irritating. That's what helps me in my career: I know how to relate to people, knowing what they want. I'm still on the blogs, reading everything, downloading the songs. I already know how I used to look at stuff. "Oh, they pushed it back again? I don't care about that shit anymore." The attention span is so short these days, and so much stuff is coming out, that after all the work we put in I don't want to keep people waiting.
Are there other features on it? That whole thing is us. Ain't no features, no extras, no nothing. People don't get a lot of just him. He's done a lot of features, and I've done a lot of beats for people, so now you gonna hear my sound and his sound, period. I just took the crazy beats and loaded him up, and he did what I expected. And crazy doesn't always mean a whole bunch of stuff, just make that shit hard. If the beat is hard and undeniable, there's no way possible the song won't be the same. I'm a fan of the way it used to be one producer over a whole album. Now you got 16 songs and 15 different beat-makers, 15 different sounds. Metro Thuggin is synchronized. That's why I respect people like Travi$ Scott, because he'll bring people in but he's going to keep everything in the sound. It needs to be a body of work, not just a mixtape.
More and more producers are putting out their own albums, so they get that cohesive sound. Mannie Fresh produced hundreds of records over there for Cash Money. Albums on albums on albums, and he's making every single beat, top to bottom, nobody else. And those were some of the hottest niggas in the world. They had a sound, they had people that could automatically identify. When one of Mannie's beat's comes on, it's like, "Ah, that's gotta be a Hot Boys song." You need something to connect with.
How do you prioritize a project like Metro Thuggin versus something like your upcoming album, 20 and Boomin? That comes first right now. That's gotta drop right now. And then I'm executive producing Future's mixtape. I'm always working on the next thing, so I might do a song with somebody and put it to the side like, "This is a potential candidate." I'm not really going in in the studio like, "Okay, this is 20 and Boomin." Especially with this DJ shit, it's a lot less time. My timing and organization is so off. I was never really good at that, so I'm trying to get better at the same time I catch up.
In addition to Thug and Future, people are associating you with Makonnen now, too. What's it like working with him? Makonnen is a good dude. It's just good energy when he's around. Never really had any negative or bad vibes, especially when it comes to working. He's going to come in juiced up and ready to go. Creatively, it's great, it's fast. Every song with him is like one take. Even if he messes up at a little part, he'll leave it, so it's organic and raw. That's why people love it. It's breaking the rules. People are like, "He just said the same thing for two whole minutes and he just kept switching the way he said it." That's the kind of stuff that I'm into music for.
iLoveMakonnen f. Drake
"Club Goin Up On A Tuesday (Remix)"
When you collaborate with other producers, are there certain things you cede to other people because they have specialties? That's a good question. We're all pretty well rounded, pretty hard at everything, but as a producer you do get that ear and know who can bring what to the table. When me and Spinz did "Honest," we were just chilling. I knew Spinz could play the piano well. I was always a fan of his catchy riffs and melodies, so I was like, "Man, play one of those classic Spinz melodies." Things like that, knowing strong points. I'm glad that people are starting to see that all the beats aren't just hood and basic. I like to make those masterpieces that you can put the hours into.
Using your house as a studio, how do you keep it a sacred space to actually live in? I'm in the middle of it—I'm about to move. I've worked so much these past two years that so many people know where I live. They pull up to the door, they're bringing five people, you got 20 people in the living room. It's just too crazy. It's beautiful, though. The memories are timeless. All the beats with 808 Mafia and TM-88, Southside, Sonny, Spinz. Me and Spinz made "Honest" over there. Same place a lot of shit was made. I know I'm going to think about that vibe before I move, but you've gotta move on. It's productivity and safety. I'd rather have somebody at a desk.
Working out of the house sounds so fun but not so healthy, honestly. I used to wake up and run a mile on the treadmill. I haven't done that in probably over eight months. When I started going out of town more to work and stuff like that, the routine gets thrown off. When you get home, you just want to lay down until you gotta do something else again. That's something I want to bring back, and it's something me and my mom were talking about. It's really no point in doing all this shit if you don't have the health to enjoy what's going on. In 10 years you've got heart problems when you're fucking 30… I want to get on that now, or I already know my health is gonna keep being worse.