Meet Asspizza, The 16-Year-Old Who's Got Makonnen and Wiz Khalifa Wearing His Designs
I ate pizza with Asspizza and talked money, television, and dropping out of high school.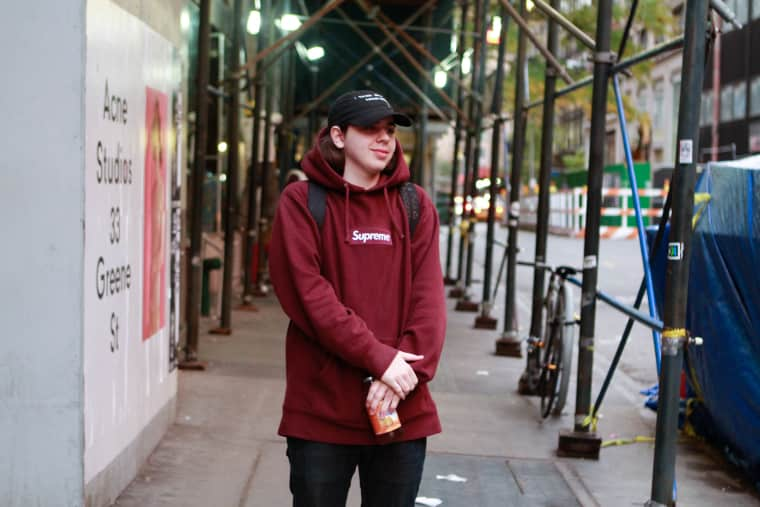 It's not always easy to tell when a 16-year-old is fucking with you. Though when I first met Austin Butts bka Asspizza, the Queens-born artist/designer/high schooler with a preternaturally strong command of social media, I was pretty sure he was. He kept his eyes down on his scrawled-on Supreme Air Forces, and muttered clipped, petulant answers into my recorder at the 2 Bros where I'd bought us dollar slices in an effort to be cute. But he wasn't, he was just being himself—the self that thousands of followers are obsessed with, in a kind of unconditional adoration that recalls the early days of Lil B.
Asspizza has aspirations and an allure that transcend his age, but at heart he's still a teenager: "Fuck school," he'll tweet, and get hundreds of likes. His drawings are gestural and childish and he doesn't care if they're done in sharpie or ketchup. "Anything that leaves a mark," he says. Somehow, Asspizza's network is stretching beyond his young-but-influential inner circle, which includes Luka Sabbat, Mike The Ruler, and Gianni Mora. It all started online—but with a growing fan base that includes artists like ILoveMakonnen, Lorde, and Theophilus London—his name is rising IRL, and fast. We decided we wanted to hear what he was all about. World, meet Asspizza.
On Clothes And Being An Icon

"I just wake up and see all the clothes that are spread out on my floor and I say, 'Oh, I'll just wear the same jeans as everyday and I'll wear a random T-shirt.' And then people are like 'Whoa, you're an icon.' And I say 'No, I'm not.' I don't like the way I dress really. A lot of my friends dress really cool, but I just dress how I feel. I wear a lot of Supreme and all the shit my friends make: Gianni Mora, Dirtbag, Lucid. Although I don't actually wear any Lucid. It would be cool to do a collaboration with Supreme, but they're so nostalgic. They'll do a collab with me when I'm in my 70's."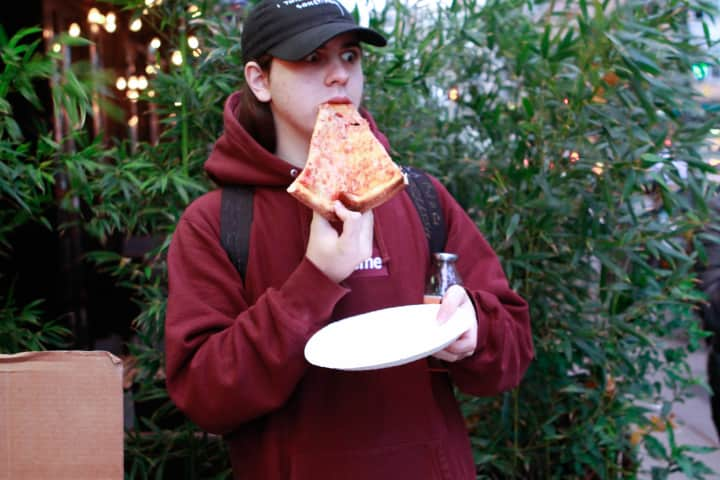 On Teaching Other Teens How To Live

"People want to be themselves but they don't know how to. They don't know what to do, they're scared to try new things, so I just show them they can do whatever the fuck they want. I'm connected to my fan base, and I always tell them to send me any shit that they're making and I'll tell them if it's cool or not and just help them out. I'm happy I have a following from doing what I want and being myself. It's pretty rad. If I somehow inspire someone in any way, that's cool as fuck."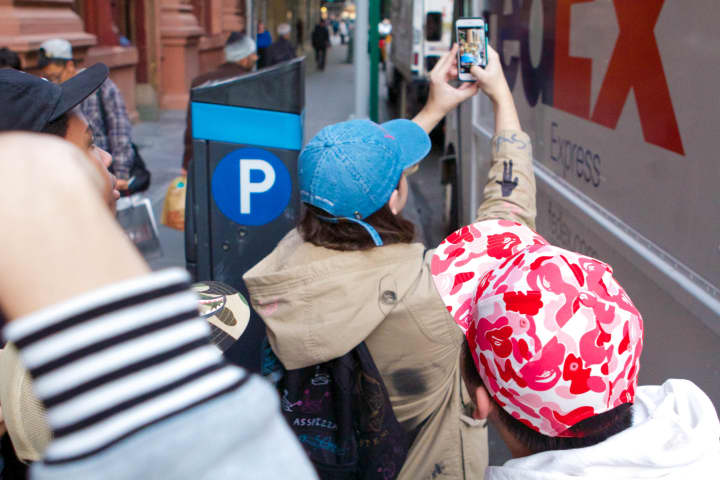 On Not Taking Social Media Seriously

"[Twitter and Instagram are] both cool but I like Instagram better because you can talk with pictures. I don't care about Twitter at all. I just tweet whatever the fuck I want it probably makes me look stupid but whatever. Twitter and Instagram shouldn't be taken that seriously."
On Being In With Lorde

"She's cool as hell. Lorde just started following us, so we DM'ed her and were just like 'Lorde, whatsup' and she was like 'I want you in a music video.' And we were like 'okay.' We just held flashlights at her for the "Yellow Flicker Beat" video at some studio in New Jersey, but it was so cool. Lorde is the best. I fucking love Lorde."
On Disposable Income

"I don't shop, people just send me shit or I'll trade Asspizza gear If I really want something. I have a bunch of money but I don't care about it. It's just there and I don't know what to do with it. Sometimes [fellow teen artist] Father Steve and I will sell a bunch of hand-drawn shirts and make $200 and we'll just go out to some fuckin' steakhouse and buy the most expensive steak because we don't give a fuck. The rest of the time I just eat at shitty ass delis and dollar pizza."
On Being Raised By Television

"TV shows are great, they basically raised me. I fuck with cartoons like Steven Universe, Adventure Time. Cartoons make me feel like a kid and that's the best feeling ever. One day I'll definitely make my own cartoon, it'll be amazing. I also watch shows like Twin Peaks and Doctor Who. TV shows are the best because they create their own worlds and for a while you can focus on that and you don't have to worry about real life problems, like homework or overpopulation."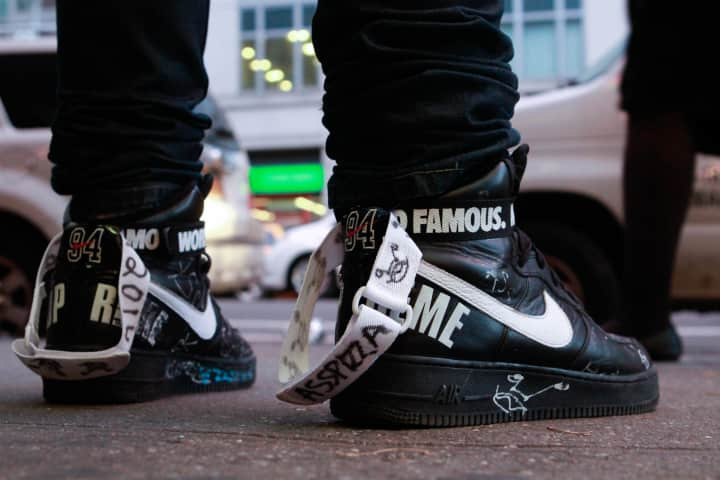 On Parents Who Just Don't Understand

"Everyday is something new. I'm usually just hanging out but that means I'm making shit and thinking of new things. But school is getting in the way so much—I'd be travelling all around right now. It's hard to drop out, my parents don't want me to. My parents are losers, they're fucking stupid, they just don't get it. Fuck school. I plan to do everything, and I will do everything."