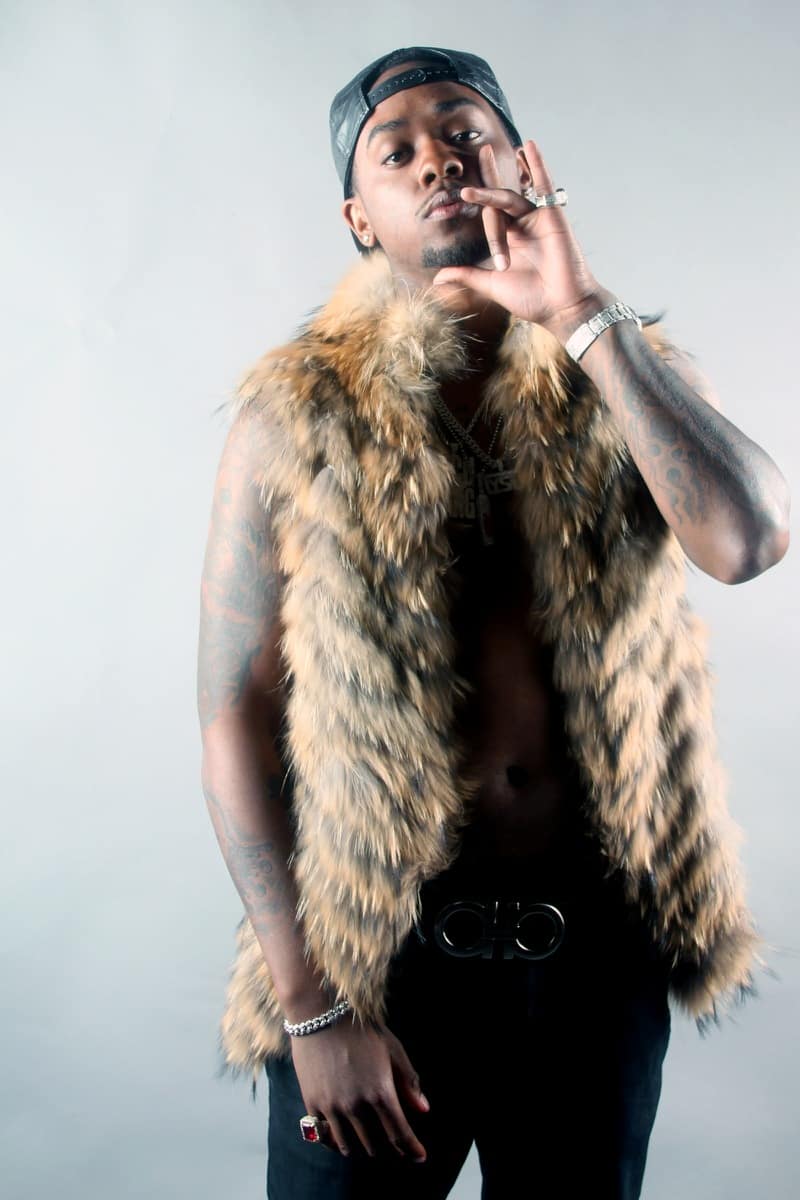 Beat Construction: London On Da Track Moves Rich Gang's Keys
London On Da Track tells us about learning piano, producing for free, and how he made his inescapable drop.
The producer is one of the most crucial yet anonymous figures in all of music. Every now and again we aim to illuminate these under-heralded artists with Beat Construction.
Throughout 2014, London On Da Track gained one of the most distinct drops in rap thanks to his exhaustive work with Rich Gang, the joint group comprised of Young Thug, Rich Homie Quan, and Birdman. He's been grinding for years, parlaying a knack for the piano into hits like T.I.'s "About the Money," Tyga's "Hookah" and one of the year's biggest rap singles, Rich Gang's "Lifestyle." We spoke to the 23-year-old producer about his earlier days hawking beats for free, setting up shop in the trap with Young Thug, and the heartwarming story of how he got his name.
Rich Gang
""Flava" (Prod. London On Da Track)"
How'd you get started producing? First I was an artist. I was probably 16, 17. I was in a group call them Dem Savages. We were always going to Soundclick to download beats for 99 cents. Then we'd have to buy exclusive rights for like $100, and we didn't have that kind of money. I said I'm gonna do something for the team, so I figured out how to make this beat stuff because I was already a musician. I had played piano—professional piano at that—from being at church. It couldn't be too hard, so I figured it out, downloaded some programs and put the two together.
When did you start branching out and making beats for other people? Probably around the time I started making beats for my team. The people we had in our circle didn't have beats neither; I was cool enough to make beats for them too. We all ate together. They were called the Rich Kids, and once I started making beats for them, I got hotter and hotter and started to brand myself. Other people started wanting beats too, and I started giving beats out to everybody, and they were free. I didn't charge nobody; I just wanted to get my name out there.
How long did it take for you to start charging? Okay, when I first started [giving beats away], I didn't really stop until I got signed. Certain people I was charging, but I was still giving out free beats to a point, where I needed to charge—like now. Until I got my first Billboard, I was like "I'm gonna start charging people." Now I got three of them—four—got four on the Billboard. You know, why not?
What was the first song of yours you heard on the radio? The first song I ever had on the radio and was probably the biggest moment of my life was probably "Pieon" by Rich Kids. Once I did that, it was like anything can happen now, just gotta keep going.
You've mentioned you worked a lot with the piano. Does your creative process start on the keys? I start with the piano and play a couple of chords, and go through sounds and see what sounds different. I always like a little sample of me recording myself, so I go in and record myself and play chords around what I just did. And then maybe I add some strings. I do the melody first always—it's always the melody first, then I do drums.
Are you starting to craft beats with specific artists in mind, or are you just making beats and giving them to whoever can get them? I do that all the time, sometimes I just sit and think of the people that inspire me and I want to work with in the future and I make beats I know I'll get to [them]. I'll make them beats and put them to the side, put them in the folder, so in case I do get in front of them I already have it ready.
Were you working in the same studio as Young Thug for your early collaborations? Yeah, we always together. We did "Hookah" together in the house. "About the Money," we did that in the studio, and "Curtains" from back in '08, '09, we did that back in the house. Back in the day, we used to always record in houses and in closets—you know, anything. Anywhere we could record at.
How has your style changed since you've started? I am making five to six tracks a day. Back then, I was making one or two. I can literally do 10 tracks a day. Back in the day, it was a lot of a learning process, so now that I figured out my formula of how I can make good music, it's much easier.
Do you have any upcoming projects you're excited about working on right now? We got the Rich Gang album coming in November or December, one of the two.
Where'd your name "London on the Track" come from? First of all, London is my birth name. So, I don't want people to think I'm from London. I'm not from London. The reason why my name is London is that my mom was a model back in the day—or at least trying to do the whole model thing, and she got pregnant with me. She was going to London to do a show out there, but she couldn't go because she had me, and it was supposed to be one of the biggest moments of her life. So she just named me after her event that was going on in London. I put the two together because I was making tracks, so I named it London on the Track.
How'd you make your drop? The drop is my boy Skooly from the Rich Kids. I came up with him and started everything with him, so I'm going to keep him on there forever. I might make more tags, but you'll hear that tag for the remainder of my career.