Hear Keithcharles Spacebar Pine Hard On "S T A C Y"
Awful's broadest rapper/producer digs up new sounds on his latest one off.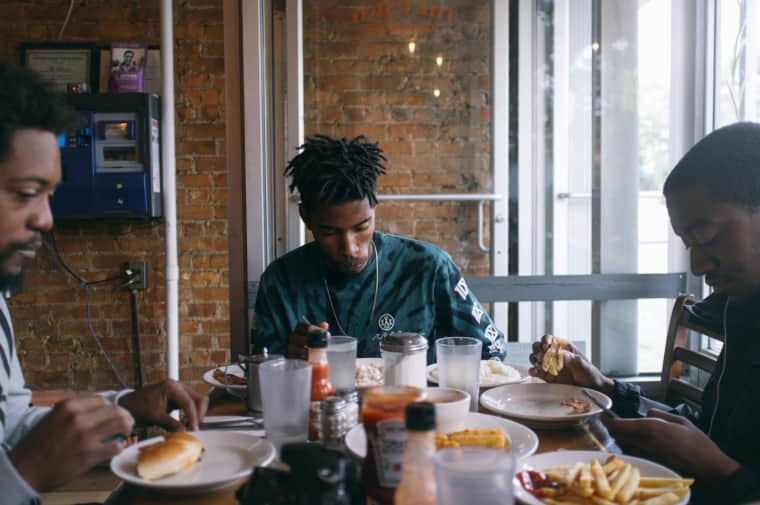 Atlanta's Keithcharles Spacebar is a dude of many styles. There's the drunken crunk of his productions for Awful cohorts like Father and RichPoSlim, the spare and experimental half-beats he teased on his own KEEP[COUNT] EP, and the straight-ahead, sun-soaked hip-hop that's been central to his sound since 2011's BeforeCommonEra. Today he swirls all three with "S T A C Y," which we hope is inspired by the object of Max Goof's affection in A Goofy Movie. Stacy talk to me baby, if it's only for a while, Keith pines, over sharp whirls and whizzes and harmonizing samples stabbed in and pitched all around. Let's hope Stacy's heard it.