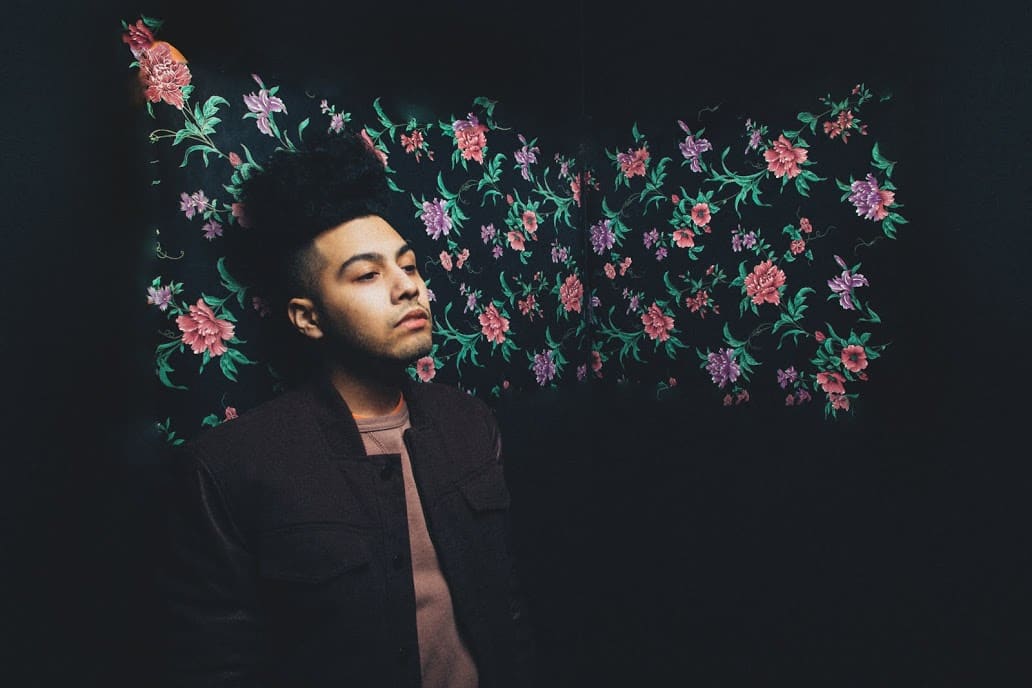 Beat Construction: How Stefan Ponce Brought Childish Gambino To The Grammys
The Chicago producer has given Chance the Rapper, Vic Mensa and Childish Gambino their biggest hits, and still feels like the underdog.
Chicago producer Stefan Ponce only started making beats the "right" way a few years ago, trading in GarageBand loops for a proper Logic setup and a few keyboard racks. But since his early teens, the 24-year-old has been drawn to making lush, genre-blending compositions that have inspired a new class of non-traditional MCs. Chance the Rapper, Childish Gambino and Vic Mensa all owe their biggest hits to Ponce; when we speak, he's rolling around with his 17-month-old son and gearing up for his first visit to this weekend's Grammys. We talked to Ponce about his borderless pop sound and whether the Grammys gets rap right. For more on the chords and keys reshaping Chicago's sound, read our FADER cover story on The Social Experiment.
Chance the Rapper
"Good Ass Intro"
How did you start producing? There's this youth center in Chicago called Street Level Youth Media. My mentor at the time, Simeon, actually mentored Vic Mensa and Chance the Rapper too, and he influenced me to sample and make more creative hip-hop—at that point I just used Garage Band loops. I used to use this same drum loop all the time, and he was like, "You should try different drum loops." I didn't realize you can drag and drop different sounds into Garage Band—I had been using Logic for maybe two years when me and Childish Gambino started making Internet—but even the drum programming for [Chance the Rapper's] "Good Ass Intro" was made with GarageBand.
"Good Ass Intro" introduced Chance to a lot of people. What was it like working on that record? Peter Cottontale did the original idea, but the majority of it was a sample. What I thought would be dope was having juke drums—you kill two birds with one stone, referencing Chicago with Kanye and juke. So we made a soul-juke song. People see past the fact that juke is a very Chicago genre, but ["Good Ass Intro"] is probably the most famous juke song to the world. Have you ever heard "That Bitch Got On Some K-Swiss"? People know that song, but they don't know the artists that made it. "Good Ass Intro" is an actual juke song, it's crazy.
The records you've produced for Chance, Vic, and Gambino all have a very bubbly, lush feel. With the artists that I work with—Vic's "Down On My Luck" is an example of this—there's a lot of people involved. It's turned out to be my thing—I like getting many people involved on music now, instrumentalists and different producers. When I dig for samples, sometimes I'm like, "Oh, I didn't know this drummer played on this song, maybe this song is dope." I use that same context for records now—I listen to songs that Thundercat plays bass on and I try to get the same thing from instrumentalists that I play with.
Childish Gambino's "3005" sounded like his first real attempt at making a pop record, and it worked. Did you set out to help him cross over? Hit-Boy played the "Trophies" beat for Donald, and Donald wrote the "3005" hook to the "Trophies" beat. I was like, "That hook's really dope." A couple days later, I played those simple little chords, and he sang the hook on his phone and sent it to himself. I was out in Atlanta on tour with J. Cole and Vic Mensa, and he's like "Yo, I think '3005' is gonna be the single." Donald never really needed me. He always had [composer] Ludwig Göransson, but he took a chance on me, and I'm forever grateful to Donald for that. I was like, "I want the first single [off the album]," and he's like "You better work for it." And I got the first single. It's so simple—I like my music to be very simple but a little abstract, too.
Because The Internet is nominated for a Grammy, and you did a remix album with the acapellas from The New Classic, which is also nominated. Who are you rooting for right now? [Laughs] I did those a cappellas for a project at that youth center—but I met Iggy Azalea, and she was very sweet. I actually handed her the remix CD and she was like, "Oh, yeah I heard about this." She met my girlfriend, they took pictures together. Obviously, I want [me and Childish Gambino] to win, but I know we're going to lose to Iggy Azalea. I would hope that when we end up winning the Grammy, I can be like, "Shit, I was wrong." We're the underdogs of everything, and I would love for us to win—especially Best Rap Album, because I honestly think we had the best album. The world that Donald created and everything that went along with it—nothing compares to that.
There's always been debate about how the Grammys engages with rap. As a nominee, do you think the Grammys got rap right this year? I was literally just saying this to my baby mama like 15 minutes ago—I think it's really funny that Kendrick dropped that song and it got nominated for a Grammy five days later. It's the single to his project, and the project is still not out yet. That's amazing. A-Trak pointed out in an interview that Drake's "0-100" got nominated for a Grammy, and it was a Soundcloud song. As time goes on, things will progress like that. It hasn't even hit me yet that I got nominated for a Grammy. It's like a dream.