Meet Tink, A New Voice For Proudly Imperfect Women
A no-bullshit teenage feminist covers FADER's 2015 Spring Style issue.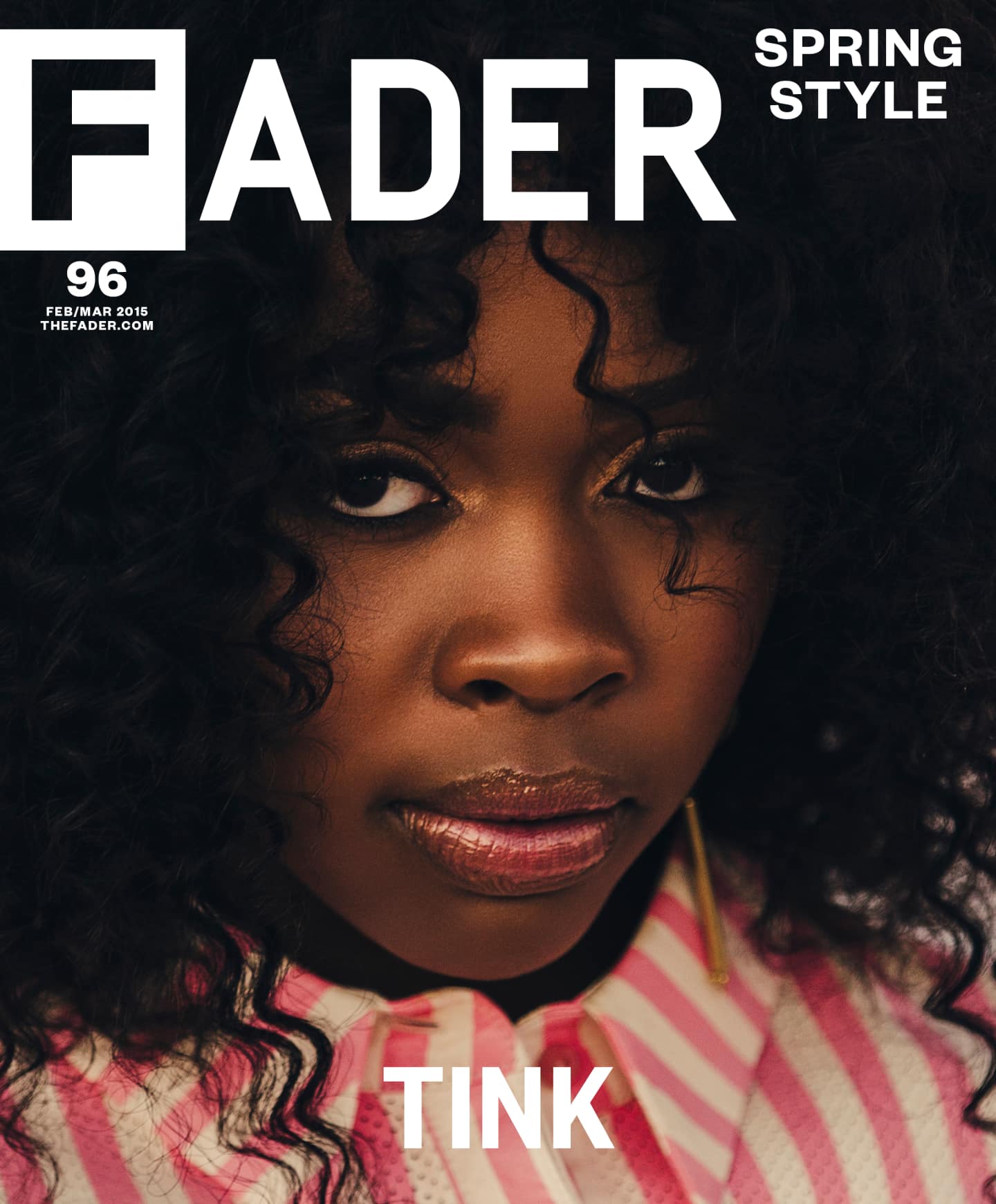 Tink is standing some 1,000 feet in the air, practically nose-to-glass with the windows that wrap around the Signature Room, a restaurant as tony as it is touristy, nestled on the top floor of downtown Chicago's John Hancock Center. It's unusually clear and sunny for December, which, according to the Signature's website, means that nearly 60 miles of city are visible from her vantage. Two of her friends, Necey and Squeak, and her fresh-dressed and dreadlocked boyfriend, Don Marley, inch away from the vertigo-inducing view. But Tink, petite in a tropical print sweater, jeans, and Doc Martens, moves forward, even stepping over a barrier installed precisely for the purpose of keeping people from getting too close.
When traffic cooperates, the Signature Room is roughly 40 minutes from the suburb where 19-year-old Tink—whose real name is Trinity Home—grew up. Gazing down at Chicago's bounty, a terrarium of skyscrapers and turquoise Lake Michigan, she is pure Daenerys Targaryen: surveying the boundaries of her realm, plotting which territory to conquer next, daydreaming about the day she'll be crowned queen.
Tink glances back at her crew. "Y'all scared?" she asks, in a voice that is the sonic equivalent of running your hand over impossibly soft velvet. "I'm not."
"I'm brown. I don't have a big ass. My lips are full. I'm not the ideal pop star, not what you see on TV. I look like your best friend." —Tink
As an artist, Tink is refreshingly resistant to categorization. She comes off like Foxy Brown's kid sister when she raps, and her soul-baring ballads convey a vulnerability that brings Frank Ocean to mind. By the time she graduated high school, she had released five mixtapes. Coming a couple months apart in 2012, her tender debut, Winter's Diary, and its tougher follow-up, Alter Ego, showcased the contrast between her yearning singing voice and elastic flow, and the ease with which she flexes both.
The self-released tapes stoked the internet's nostalgia for long-gone '90s acts like Aaliyah, TLC, Monica, and Brandy, while positioning Tink as a potential successor to Nicki Minaj. Collaborators spanning the spectrum flocked to work with her, including crossover R&B star Jeremih, avant-garde production collective Future Brown, and hi-fi rock duo Sleigh Bells. Her biggest collaboration yet will be with Timbaland, who recruited her as a protégé in 2014 and will release her debut album this year on his Epic imprint, Mosley Music Group.
Still, for all of Tink's experimentation with different sounds and producers, she has so far managed to preserve the thing that makes her Tink: the ruthless precision with which she dissects her personal life in her music. Tink is a teenage girl growing up in America, and she mines material from her experiences to create relatable composites. Her peers know what it's like to find incriminating text messages on their lover's phone, about crushes that feel like rolling on molly, the despair of wanting to feel love, or the loss of friends who are gone too soon. Tink has created a trustworthy soundtrack for a generation raised on self-documentation, their lives captured in hastily written tweets, emo Facebook posts, and late-night snaps. For her audience, part of the pleasure is watching her come into her own.
"I caught a lotta hate… It got to the point where I dreaded going to school. I didn't go to prom or homecoming."
Because Tink spends a lot of time in her videos mean-mugging and looking untouchably cool, I was unprepared for how low-key she is in repose. When I visit her at the modest, two-story home where she grew up and still lives with her parents, she answers the door in soft, ripped blue jeans, a Crooks & Castles "Killafornia" sweatshirt, and black socks printed with electric purple weed leaves. Even though it's after noon, she looks like she just rolled out of bed. Inside, there's the warm scent of greens that have been on the stove all day. Tink later explains that her mom is making her favorite foods as a welcome home treat after several long weeks on the road. She daintily holds a can of Minute Maid pink lemonade with a straw in it and leads me to the basement, where we talk as a Family Matters marathon plays quietly on an oversized television screen in the background.
Tink has always been Tink—she was christened that by friends in elementary school. These days, it's what everyone calls her, all the time, except her parents, who insist on using her government name. Renae and Thomas Home met when they were both Chicago postal workers. They fell in love on the job, married, then moved south to Calumet City, a safe, predominantly black, and middle-class neighborhood. Tink describes her upbringing as "right in the middle"—not spoiled but not deprived either. Her parents pushed her to do well in school and encouraged her interest in music, which flourished in the church where she sung as a child. For now, Tink's parents remain a grounding force. They haven't seen her perform yet, but they support the best they can.
The basement, with its wood-paneled walls and oversized black leather couches, is full of keyboards, guitars, and mixing equipment. Tink points out a glass cabinet, stocked with cassettes and CDs, and says she grew up dancing and singing SWV songs to her reflection on its door, harmonizing and matching key changes. It's also where she starting testing out her rapping abilities, at age 15, spitting along to Nicki Minaj's early mixtapes, which she says were a kind of model for her, their ferocity and lyrical deftness mingling with a sexiness that conveyed power and control.
Until 2014, all of Tink's songs were recorded in this basement with the help of her father, a hobbyist who plays guitar and piano and occasionally works as a producer for aspiring musicians. The beats were sometimes sourced from YouTube, and if her dad objected to her choice of topics, he never mentioned it. Tink's mom had a different reaction. "It would have been different if I was a boy," Tink recalls. "But to be a female so young and saying some of the things I was saying, she just didn't have a taste for it. She hated it. We almost had a falling out," Tink recalls. "The house was so cold."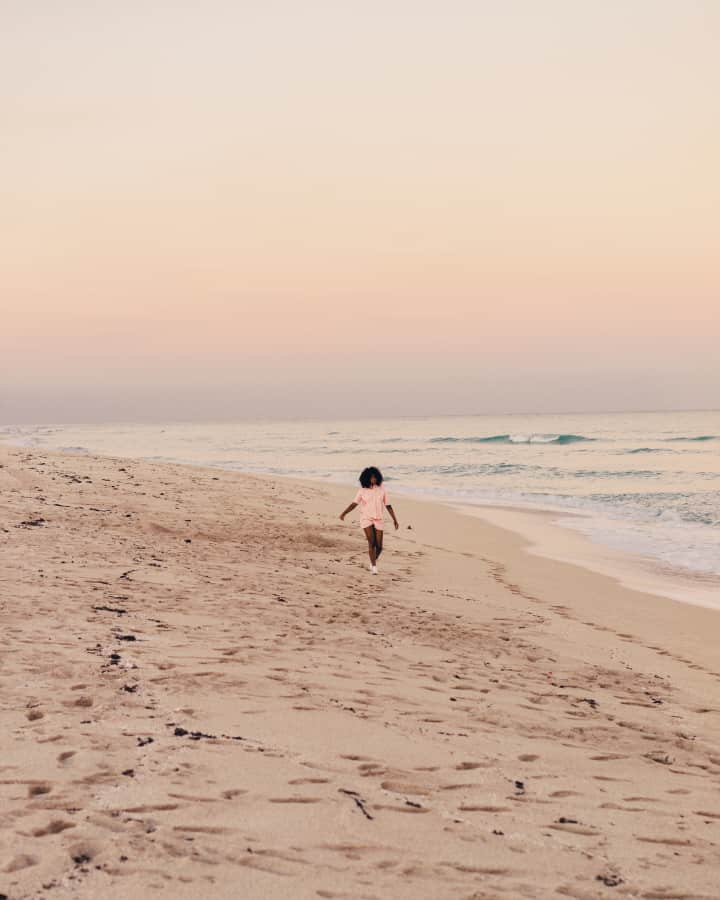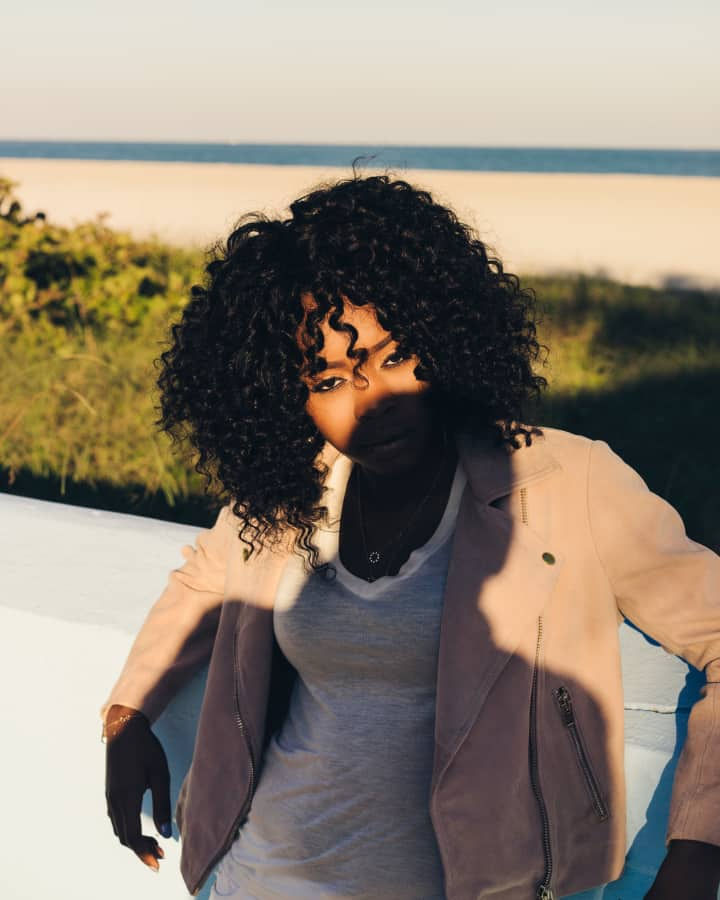 In 2011, when she was 16, Tink's brother uploaded a clip of her freestyling over Clipse's "Grindin" to Facebook, and Tink emerged as a known entity in her neighborhood. She performed in talent shows at Wentworth Elementary and later at Simeon Career Academy, a vocational high school, where she crossed paths with other local rising stars like rapper Spenzo and basketball player Jabari Parker. She borrowed money for a stylist from the owner of Exclusives, a phone and apparel store, and held the release party for her 2012 mixtape Blunts and Ballads in his shop. But her local celebrity alienated her from the kids she was going to school with. "I caught a lotta hate," she says. "I didn't know who to trust, and as I got more private, people took that as, 'She's conceited.' It got to the point where I dreaded going to school. I didn't go to prom or homecoming."
On weekends, Tink made a point of showing up at Adrianna's, a nearby nightclub that has played host to locals like Chance The Rapper and passing-through acts like Young Thug and Waka Flocka. On Sundays, the ballroom had an open mic night, and Tink vied to be the last performer of the evening so she'd have the rowdiest crowd. "I knew I had something," she said. "People give up when they aren't sure, but I knew it was just a matter of time."
Meanwhile, Chicago was giving birth to drill, a brutally exuberant brand of rap known as much for its raw depictions of violence as its pulverizing beats. On some of Tink's early songs, like "Bad Girl," she played a ride-or-die badass, a role that may have been exaggerated but probably wasn't entirely made up. In Calumet City, she points out the high school she dropped out of before finishing her diploma online, and a church where she had to do community service after acting up—though she won't spill details. Looking back now, she describes herself as a follower. "I'll admit it: I was piggybacking off the drill movement," she says. "It wasn't really me. But to get the ear, I had to appeal to the crowds." Drill's aggressive, forward-marching sound was not engineered to convey complex emotions, and Tink now says that she made a conscious break from the scene because she wanted to become "a positive, realistic vision of female empowerment."
"I had to cut off calling myself 'bitch.' And I cut out some of the songs where I was degrading myself. When people do that, of course it's seen in a fun way, but at the same time it's sending the message to everybody else to look at you as a bitch. I want to dig deep into bad relationships, molestation, racism, and not feeling pretty," she says. "I want to get under people's skin." That Tink can be so heartfelt and precocious at once is her main appeal and most marketable asset.
According to Jasmine Andrews, a 20-year-old accounting student who lives in Dolton, Illinois, and is one of Tink's top annotators on Rap Genius, Tink's music is an opportunity to recognize herself in pop. "I downloaded all her mixtapes and listened to her music, and I was like, 'Wow, she's dealing with stuff that we're dealing with,'" Andrews said. "She has songs about being in Chicago, partying, and stuff that I can relate to because that's what I do. The emotional stuff doesn't pertain to me, necessarily, but to people I know and their situations."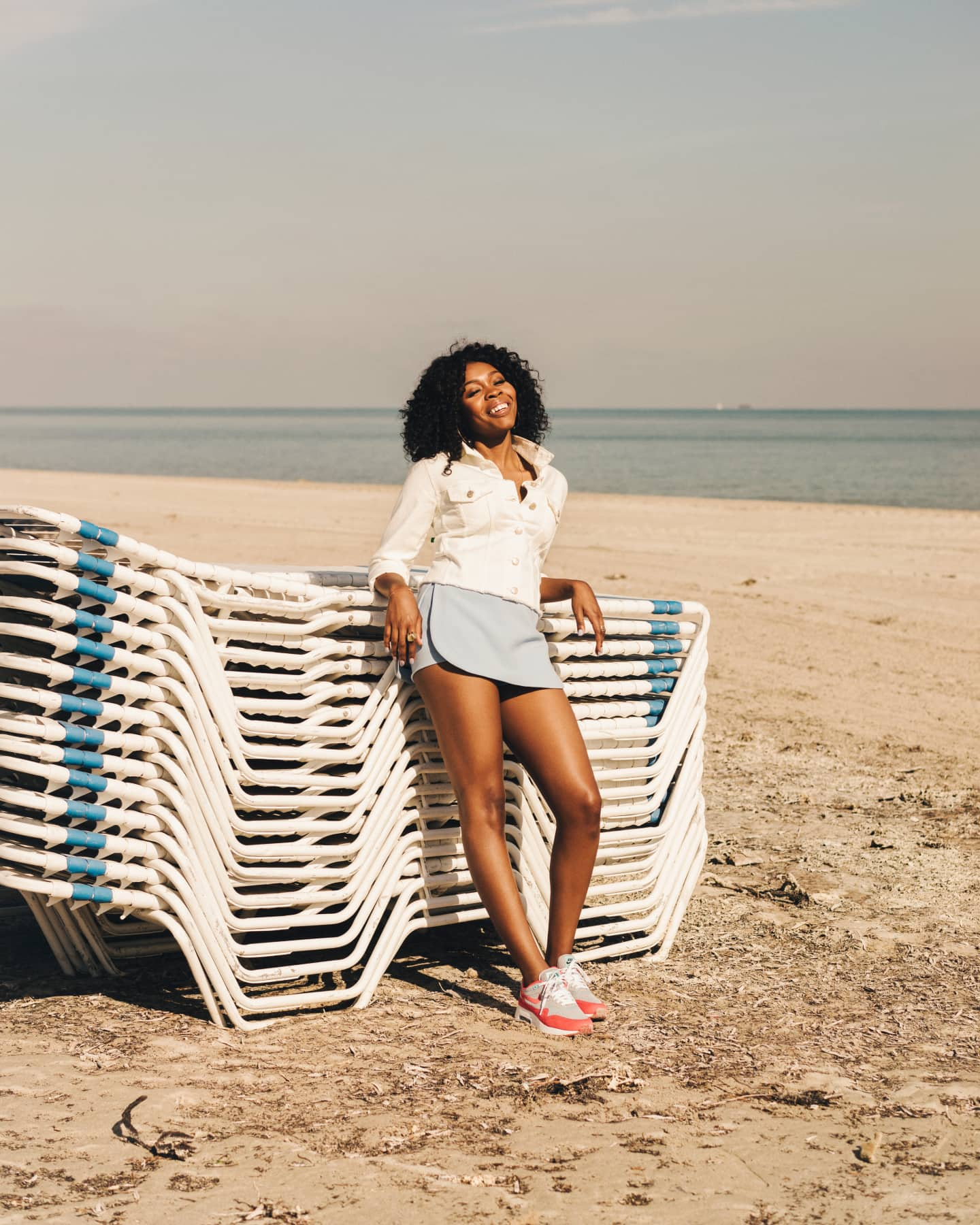 "I had to cut off calling myself 'bitch.' And I cut out some of the songs where I was degrading myself. When people do that, of course it's seen in a fun way, but at the same time it's sending the message to everybody else to look at you as a bitch." —Tink
As Tink prepares to release her first label-backed single, "Ratchet Commandments," to radio, she hopes to make a home in the rare league of artists who are known both for their inimitable skills and the loyalty they inspire among fans. "I'll never change up as Tink," she says in the basement, chewing on her bottom lip thoughtfully. "It may take longer, but the name Tink is gonna hold weight. You can't just have a normal track with Kendrick Lamar on it, or a regular track with J. Cole. I want my name and my presence on songs to be the same way."
But there's a big gap between the challenges that male musicians like Cole and Kendrick face and the double standards and gender inequalities that pushed Nicki Minaj to make her now-legendary "pickle juice" speech, where she said: "When I'm assertive, I'm a bitch; when a man is assertive, he's a boss."
"There's a broad range of male rappers, so if they're going out on a limb and they sound different, it's okay because we have twenty other rappers doing what the radio wants," Tink says. "As far as females, there aren't as many, so if you want to compete, you have to sound just like this because that's the only thing hot right now. If you want to compete, you have to look like this."
She's aware that she's entering into a business that isn't always looking out for its female players' best interests. Angel Haze, for example, leaked her own album in frustration, a year and a half after signing with a major label. Azealia Banks also made an unceremonious break from her label in 2014, after two-plus years in limbo. Banks was able to self-release an excellent album, but tends to get less attention for that than for her outspokenness about the erasure of black culture from black music.
Tink doesn't shy away from speaking her mind, either. "I'm definitely a feminist," she says. "The industry made me that way. I had to grind so hard to be taken seriously, had to work twice as hard to get here." In identifying as such, Tink might serve as a voice for women who call themselves feminists but don't identify with the 24/7 flawlessness of Taylor Swift and Beyoncé or see themselves among the cast of a Lena Dunham show. "I'm in my own little lane, doing just me." Here, she does a cute little body roll in her chair. "I don't have to fit in."
Tink and I agree that her beauty should be irrelevant to how she's assessed as an artist, but she's aware that swipe-right-if-you-like visuals hold power. "Having to deal with social media is both good and bad," she says with a heavy sigh. "I'm brown, I don't have a big ass, my lips are full. I'm not the ideal pop star, not what you see on TV. I look like I could be your best friend." As much as anyone can, she's done her best to make peace with the haters, which mostly means she's stopped reading comments. "I would rather impress you with my storytelling than with the size of my waist and my hips," she says.
During our interview, Tink is present in a way that's difficult for people her age, and even most adults, to sustain. She barely looks at her phone. When she does, it's to check on the progress of marches against police brutality and to answer a call from her manager, whose name is saved as "SB!!!"
Late last year, Tink fired her previous, longtime manager. She demurs on details but says the former manager wasn't handling herself professionally, and leans in close to say: "When people around me don't get it"—it being her dedication, her plans for her future—"it causes friction. You can never get comfortable in this game. My philosophy is that I've never done enough. I want my team to have that same agenda. We can never get comfortable or let up. I had to readjust things so everyone is on one chord."
"There were a lot of girls out there before Lauryn. But there's only one Lauryn. There were a lot of girls out when Beyoncé came out. But there's only one Beyoncé." —Timbaland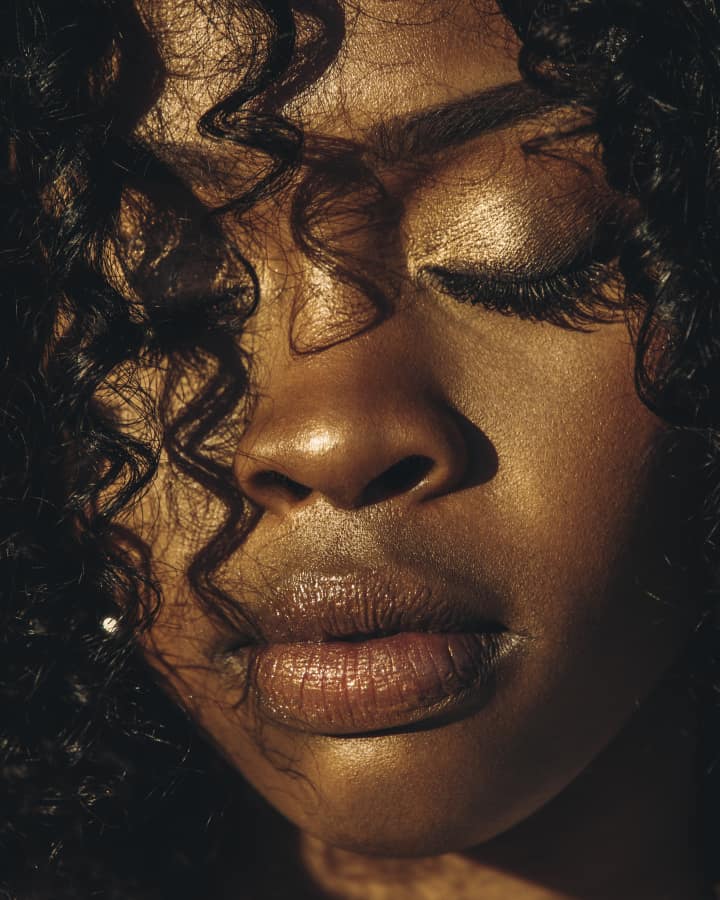 Timbaland is both the coolest and most confusing thing Tink has going for her as she prepares to leave her parent's basement and go pro. Before she signed with his Mosley Music Group label, she was fond of saying that she didn't need a deal to make great music. So it's not immediately clear why she's chosen to tie herself creatively to a powerful male producer. But Tink says Timbaland's star power can transform her from someone who makes promising tapes into an internationally known name and a better artist. "Before I met Timbaland, I didn't have a specific sound," she says. "I was just fishing for beats in my email, picking out things I liked. With Timbaland, it's a bit more organized."
The pair met in April 2014, after the production duo Da Internz played him "Don't Tell Nobody," her duet with Jeremih. The song's a perfect, melodramatic vehicle for Tink's emotional range. She burns her man for cheating, admits to her hunger for vengeance, and lays bare her inability to get over it, sometimes doing it all in one run: You sorry, pathetic, and far from authentic/ You liar, you fronter, you just like these other niggas/ As much as I hate you/ I still wanna date you.
"I was on the couch, looking around, not paying attention," Timbaland tells me over the phone from Miami, where he is usually based. "But as soon as her voice came on, how she flows, I was like, 'Who is that?'" Timbaland flew Tink out to his studio to see "what she wanted to do and what she knew about music." He describes her as a "breath of fresh air" with a measure of parental pride.
Tink's dad coached her before she met Timbaland—"He told me that when you talk to a legend, have respect," she says—and read through everything before her deal with Mosley became official this past October. Throughout 2014, Tink had taken meetings at other labels. She'd hoped to charm executives but says the meetings felt impersonal and stiff. By contrast, she says, "me and Timbaland really had a heart-to-heart. Timbaland views me as a person, not a product. He told me, If you fail, we're still going to the studio." That impressed her enough to say yes. Now, she says he's like her "music dad." They're both introspective Pisces, who pick up on each other's cues. In the studio, "we don't have to say it, we think it," she says.
As a duo, the two are now finishing up what they hope will be a classic album. Timbaland is in full mentor mode: he's promised to take Tink to see his buddy Justin Timberlake perform in New York, and he recently made her download Lil Kim's biggest album, The Notorious K.I.M., which she hadn't heard. "He laughed at me," she says. "I was born in '95!" For her part, Tink tells me she bought a journal over Thanksgiving to better retain and process her ideas, instead of freestyling them like she's always done. She assures me more than once that the new stuff "doesn't just sound like old-school Timbaland."
Working with Timbaland—the guy who helped bring Aaliyah and Nelly Furtado into the mainstream, and has since kept Jay-Z and Justin Timberlake on their toes—is a huge leveling up for Tink. But it's an exchange that benefits him, too. "She's making me new to her generation," says Timbaland. "I've been in this game for almost 30 years, and 2015 is a new era." When I ask Timbaland what Tink gets out of working with him, a man who is more than twice her age, he pauses. "That's a fair question," he replies gamely, not put off. "It's not about me being a man. I'm a producer," he continues, citing the relationship of Michael Jackson and Quincy Jones. "Quincy was 50 years old when he made Thriller. To me, this is like making Thriller."
Prioritizing Tink has already gotten Timbaland in some trouble—Rick Ross complained after Timbaland added her to "Movin Bass," a song Ross made with Jay-Z for his album Hood Billionaire. "Me and Jay created the original version," Ross told MTV in November, after Timbaland went rogue and released a version of the song that included Tink. "I was like, I see what you did, but chill," Ross said. "I was disappointed in homie on that."
It might be easy to write off Timbaland's excitement as requisite hype for a mogul in need of a breakout artist to help goose sales for his label. But at least he and Tink seem to be on the same page about what makes her special. "She is real," he says. "Foolishness doesn't sell. Feelings sell." Still, it's hard not to wonder whether Timbaland and the label will end up ironing out the endearing messiness that made Tink so approachable in the first place. Timbaland says Tink is still "tapping into who she wants Tink to be," but he's certain she has what it takes to stand out. "There were a lot of girls out there before Lauryn," he says. "But there's only one Lauryn. There were a lot of girls out when Beyoncé came out. But there's only one Beyoncé." That's a hopeful statement, and I want to believe him. Because if Tink can't make it, who can?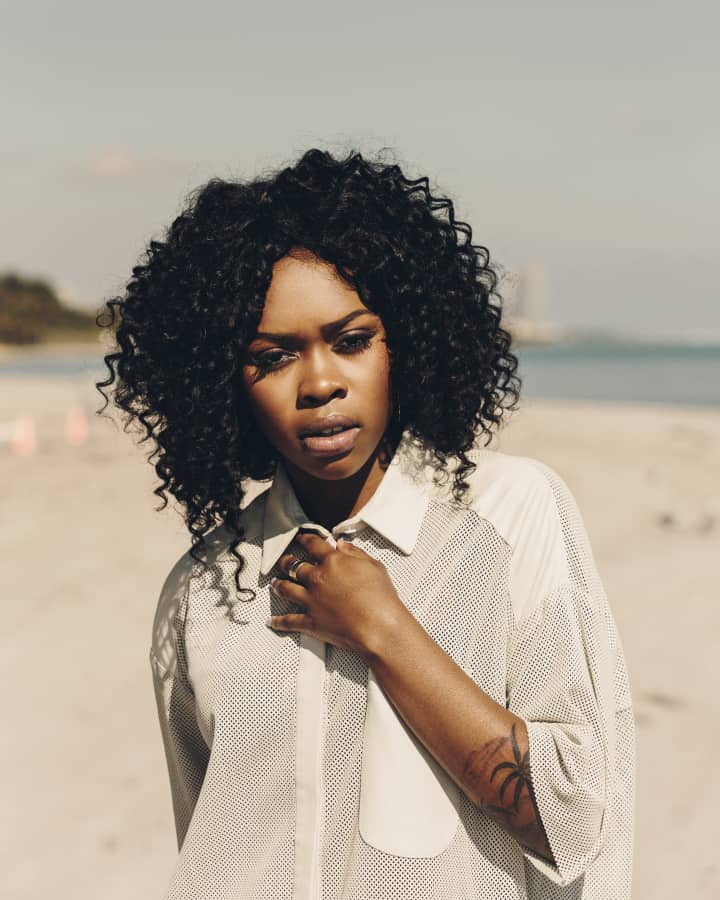 "You can never get comfortable in this game. My philosophy is that I've never done enough." —Tink
Before I leave Illinois, Tink takes me on a driving tour of her hometown. She's with a rep from Epic and SB, who are actively discussing her recording and touring schedule for 2015. Tink tunes most of it out until she spots someone on the side of the road selling sweatshirts scrawled with "I Can't Breathe," the sad last words of Eric Garner, the Staten Island man who died in a police chokehold last summer. We stop, but they don't have a small-enough size, and Tink sinks back in her seat, dejected.
SB gets a call from someone, possibly an editor, who's looking for feedback on Tink's video "Around the Clock," which is slated to go live in a few days. SB tells them the audio isn't syncing properly around the 3:15 mark, and Tink, who's been quietly browsing Twitter, pipes up from the backseat. "3:20," she corrects, without raising her voice. SB catches it anyway and relays the information. Then Tink reminds him to talk to Twitter to get her account verified before the video comes out, and he busies himself on his iPhone, apparently trying to make that happen.
Later, after a few more unsuccessful tries to find an Eric Garner sweatshirt, it gets dark and cold, and we drop Tink off at home. The car falls silent as she walks up her driveway until she's safely in the door, her tiny frame silhouetted by the car's headlights. I ask SB and the label guy if they feel that Tink's youth means she'll require more careful handling than other artists they've worked with. They pause and glance at each other, then decide: No, not at all. They say Tink has her shit more together than most artists, young or not. She doesn't act like a brat.
The following afternoon, her entire team, save her handsome and stocky bodyguard, gets thoroughly twisted at brunch on Rémy and Patrón margaritas and shots. Everyone's so crunk that it makes the group's afternoon plans of going bowling seem impossible to fathom, although it does happen, eventually, with the girls playing against the boys, everyone punch-drunk except Tink, who lands strike after strike and spare after spare, never dropping her game for a minute.

Styling Deidre Dyer. Make up Nordia Cunningham. Hair Nikki Nicole. Special thanks to Baserange, Drome, Nike, Reebok, Sorelle, and Topshop for providing wardrobe.